There's a lot of information out there about link building.
And all of it is great…if you're in an Internet industry.
If you're a full time blogger, or niche site owner, or Amazon affiliate, you've got more content than you know what to do with.
But, what if you're not?
What if you've got a small client, with little content, no blog and just a few product pages? Like a speedboat company, or a kids crèche or a printing firm.
Good question.
Because, after all, you still need links.
In this guide, you're going to learn 5 actionable of how to get backlinks right now.
The Link Building Tips You'll Learn
This isn't the longest post you'll ever read. But, it's got some killer ideas for you to get your non-internet industry links building quickly, and effectively, right away.
Here's what you'll learn:
5 simple ways to start building links
The truth about relevant links
Why your local sports club could be the answer to your SEO dreams
How to build trust and get on Google's good side
Ready? Let's go…
#1: Think Differently About Relevance
When Google looks at links, it's looking for relevancy.
But a lot of SEO's still think that relevancy means it has to be exactly within your niche.
For example, if you're a speedboat company, you should only get links from Speedboat related websites like:
But, by doing this, you're backing yourself into a corner. Because that's not quite how relevance works.
Look at the dictionary definition…

Closely connected doesn't mean exact match. It means it needs to make sense. So, what topics would connect with a speedboat company?
Luxury
Travel
Water sports
Fletcher Boats are one of the top rankings for Speedboats in the UK:

From a quick look at their backlinks you can see they've got links from lots of 'slightly' relevant sites. Like:


And, a national news story, about British made products:

Which goes to show that, even without shareable content – blog posts, articles, and white papers – on your site, thinking outside of your niche is a great way to look at seo link building.
And just because your site doesn't have shareable content, don't rule out creating it for other sites to get links. Guest blogging never really died, after all.
Here are a few more examples to get you thinking:
Children's Nursery: Think about parenting blogs, childcare niches, toy and game manufacturers.
Printing company: Recycling, manufacturing, office supplies.
Gym Equipment: Nutrition, supplement sites, sports teams, coaches.
#2: Get Involved With Clubs And Organisations
I spend a lot of time around amateur and semi-pro sports. Because, well, everybody needs a hobby, right?
And they're always crying out for sponsorship. Because, a lot of these teams are self funded.
But this doesn't just go for sports either. It applies to lots of different social groups:
Rotary clubs
Libraries
Job clubs
Charities
Singles nights
Political, or social, campaigns
To name just a few. And they don't even need to be local organisations, either. They can be national or international too.
For example, this Print Graphics Company sponsors a Professional Rugby Union team in England: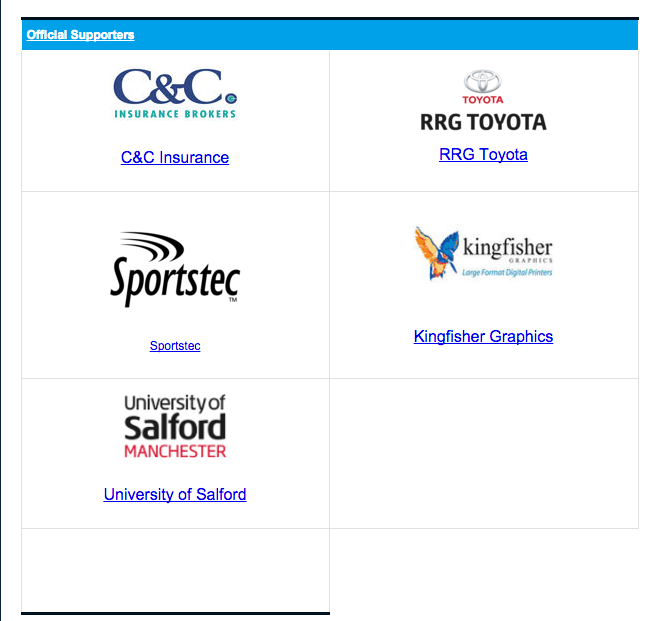 And, it's one of their strongest links back to their site:

Of course, the people you can sponsor comes down to your budget. After all, getting a backlink from a major chain like AMC or the NFL would be incredible.
But, you have to manage your expectations.
What is great about this is the real-world benefits of being part of a club or organisation.
You're networking. You're advertising. You're building a bigger brand images.
All of which can do as much (if not more) for you than any link ever will.
#3: Create A Research Whitepaper Resource
This is a great link building tip if you're part of a service industry.
Try taking one of the biggest questions in your niche, and build a simple research PDF or download around it.
Like this one from BazaarVoice.
They specialise in connecting brands and consumers, through product reviews and customer voices.
So, they created a Whitepaper based on scientific research, and speaking to their own users, for the service industry.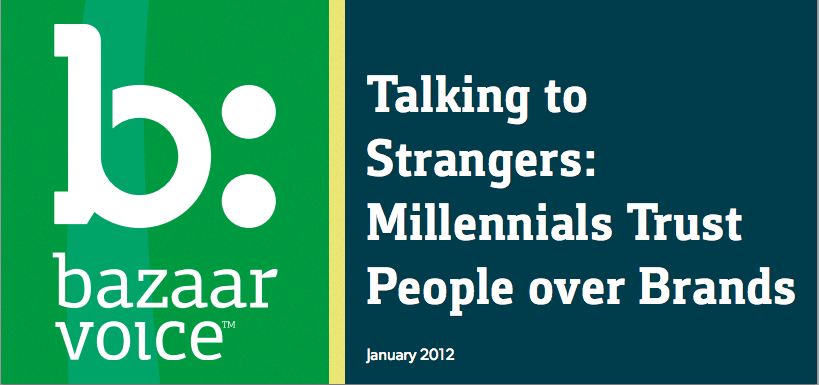 And, even from a quick backlink profile, it's got a lot of links.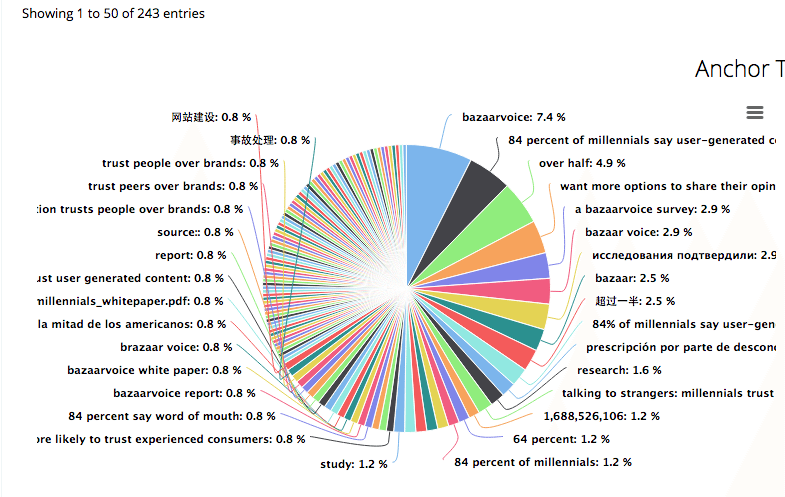 In fact it's got 243. A lot of which are from respected sites, like Search Engine Journal:

The value of creating a resource is endless. Especially if it answers and important question in and around your industry.
Here's some ideas, off the top of my head, for you to chew on for future ideas:
Law Firm: What makes people choose the law firm they do?
Translation: The landscape of language – how your workplace will change in the next 5 years
Parcel Delivery: What consumers really want from their parcel (and why)
Once you've created it, take the time to look around your industry for people that might need that information, and let them know it's available.
You can read more about that in this article. But first…
#4: Do Something Newsworthy
NewsJacking has been a Marketing strategy for a while now.
If you're not sure what it is, it's this:
Taking a popular news story and putting your spin on it to increase your exposure.
Now you might be thinking, "But, what does this have to do with SEO?"
Good question. I'm glad you asked.
Getting in the news – at both the local, and national stage – is a great way to attract attention, and links, to your site.
But there's also an added bonus, which is trust.
Trust is really important to Google. In fact, in one of Brian Dean's analyses of the Penguin update, he found trust to be paramount in how it ranked you.
And News sites have to be trustworthy. They're reporting the news, after all. Which means that everything from CNN, through to The Times, and your local publication, are all trusted in the eyes of Google.
If they're linking to you, you're going to look trustworthy too.
It's the SEO equivalent of having a celebrity endorse your product. So, it's powerful.
Now what you get in the news for is down to you and your industry.
One great example comes from the Union Square Hospitality Group in NYC.
They recently stopped letting people tip their staff in their restaurants. And, their owner, Danny Meyer, wrote an open letter about why.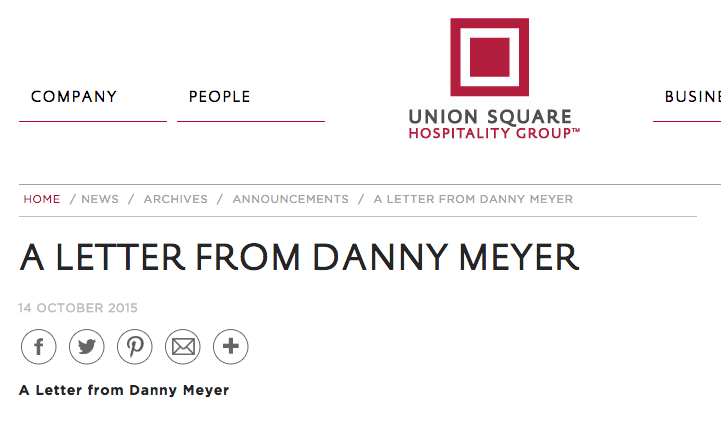 And, well, it got picked up by a lot of major news outlets:

All of who link to the open letter page on their site:

With some links having a staggering amount of Trust Flow attached to them:
Even local publications and authority sites you've never heard of have good trust flow in this scenario.
So think of different ways you can be controversial and make it into the news. Not only is it good for link building, it's great exposure too.
#5: Product Reviews
This is one of those, "Well, duh!" moments.
But how often do you actually get people, or think to get people, to review (or write about) your products?
Probably not as much as you should.
There are hundreds of bloggers and journalists out there who are dying to write about your products. Even if it's just for the chance to give it test drive and say how awesome it was.
And when it comes to linking, the more authority these sites have, the better your results are going to be.
Take a look at Olloclip, a company that make camera accessories for the iPhone.
They reached out to Joe's Daily in the lifestyle niche and asked him to write about their latest accessory. He did, and posted it on his blog.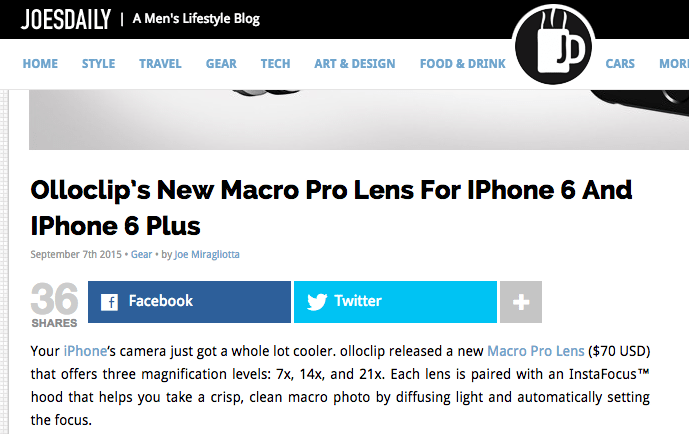 Because his site is well known in the niche, they got a solid link, with a good trust rating:

Not only that, their product get's put in front of the whole blog (and social media) audience: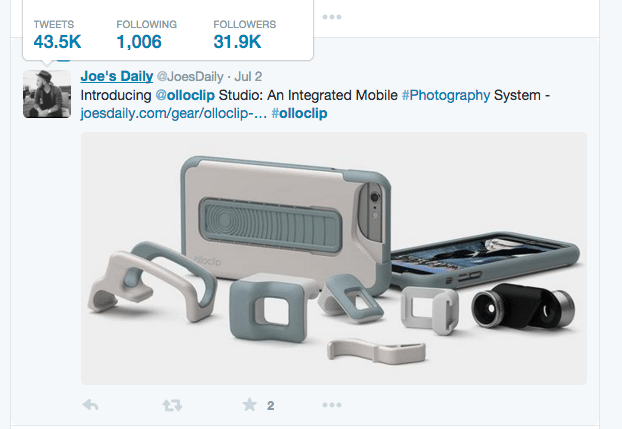 A nice link. Good exposure. And, they didn't have to write any of the content for it.
Now, imagine if they did this a couple of dozen times.
Oh, wait…they did: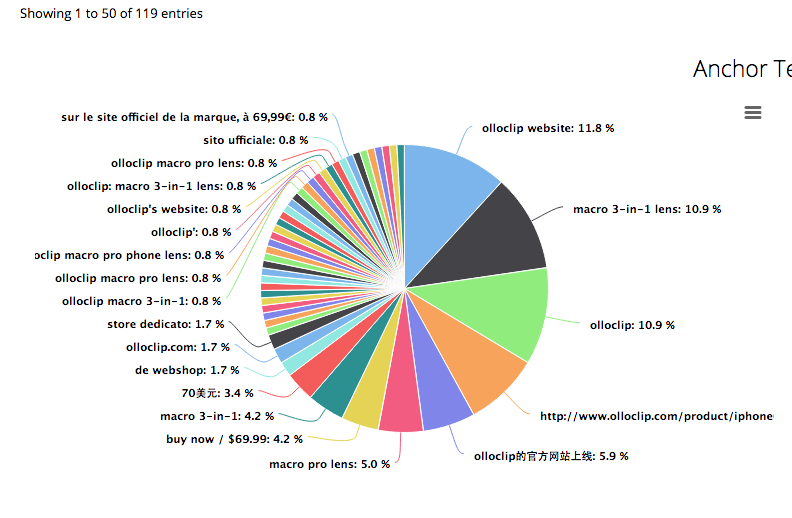 No Industry, No Cry…
Okay, there you have it.
Five simple ways for you to start building links for your non-internet industry clients right now.
Here it is in short, just for future reference:
Think differently about relevance: Don't just look for exact matches. Look at other juicy niches that are going to tie in to yours, and create content there.
Get involved with clubs and organisations: From sports teams to local charities. There are sites who need your support, and are really easy to get relevant, trustworthy links from.
Create a research white paper: Find a question everybody is asking in your niche. And, answer it. With solid research from credible sources.
Do something newsworthy: Break the mould. Create controversy. Fight out against the norm. Once you make the news, both locally and nationally, you'll have a link building strategy that grows all on its own. Which is built on a foundation of (Google) trust.
Product reviews: Find credible, trusted authorities, to write about your products. Then let them link back to you, create the content and share with their audience. Win, win, win.
Got another favourite strategy that works for you? Let me know in the comments…