Does this sound familiar?
You work like a dog for hours… days… weeks and months… writing blog posts left and right, with little to show for it.
You visit other people's blogs and leave comments, yet traffic is still trickling.
You've tried almost everything… and your site still looks like a ghost town?
Sounds painful. I know. SEO is not an easy game. Until you learn what works and what doesn't!
Do you really know what's the quickest way for learning the secret to boosting
your SEO rankings in Google?
Learn from the pros. People who are tracking & testing their blog post and webpage rankings day in day out.
That's why we connected with more than a hundred experienced bloggers for this article.
Half of them were willing to reveal their best SEO rankings methods.
More specifically, we asked these men and women to name…
3 important SEO techniques that had an impact on your rankings, in no order of importance
Enjoy the ride and share the post with others.
Thank you!

Tor Refsland
TimeManagementChef.com // @TorRefsland
~ I decided to leave my six-figure job in order to follow my passion.

1. Guest posting technique
As you have probably heard before, it doesn't matter if you have created the best content in the world, if no one knows about it.
When you start out you have no traffic to your blog, so there is no need to write content for your blog yet.

So what do you do?
Write guest posts for some of the biggest blogs in your niche.
Why?
You will get your content in front of a big audience within your niche, connect with the blog owner, get a backlink to your website (landing page) and get subscribers. It's a win-win situation for the blog owner and you.
In addition, when writing a guest post you can link to relevant articles on your own blog and / or to other guest posts you have written, which will create more value for the readers and more link juice to your content.

This is a long-term strategy.
When you focus on writing guest posts for big websites providing great content, people will start to notice. After while the table turns and great websites will ask you to guest post for them.
I wrote the guest post for Pick The Brain "Want To Become Super Productive? Stop Doing These 5 Stupid Activities" and asked my contacts to share it.
What happened?

Enstine Muki wanted to feature me on his great blog:
Sylviane Nuccio wanted me to write a post on her awesome website:
Aaron Lynn from Asian Efficiency wanted to interview me on their ass-kicking podcast, write another guest post for them and review their best product.
How awesome is that?
The more you focus on an activity, the better you become and the more opportunities will come your way.
When guest posting it's important that you really bring your A-game.
You're in the spotlight, make it count!
2. Spaghetti technique
With this technique you pick X amount of keywords you want to rank for, and then you write a blog post for each keyword.
Example:
Keyword 1 – Blog post 1
Keyword 2 – Blog post 2
Keyword 3 – Blog post 3
Keyword 4 – Blog post 4
Keyword 5 – Blog post 5
Keyword 6 – Blog post 6
Keyword 7 – Blog post 7
Keyword 8 – Blog post 8
Keyword 9 – Blog post 9
Keyword 10 – Blog post 10
It's like if you were going to cook a new type of spaghetti, and you didn't know how long the spaghetti was going to cook.
You would then just cook X different pots of spaghetti with different cooking time, and then… throwing the spaghetti on the wall to see if it was sticking to the wall. Hence, the name I gave this technique – the spaghetti technique.
I used Long Tail Pro to search for keywords I wanted to rank for within my topic. Then I wrote a blog post for each keyword, shared each post 2 times a week on Twitter.
I reviewed the results after 6 months (yes, it takes time), then I picked my highest ranking posts and did a total post makeover:
I rewrote the content so it went from mediocre to pretty awesome
Changed the headline (the permalink and keywords stayed untouched)

Created new blog picture


Created new pictures for

Social Warfare

(great plugin to increase your social media shares)


Inserted content upgrade on the post (which lead to more value to the readers and more subscribers)
Linked to the post in my other posts (internal linking)

Example:
My blog post "Want To Become A Winner? Use The DUMB Goals System" is currently ranked #7 on Google for the keywords "dumb goals".

3. Roundup post technique
Start by connecting with influencers and then give them a lot of value first. Then do a roundup post that included the topic and keywords you want to rank for.
My last roundup post went totally crazy bananas: 80 Productivity Tips From Incredibly Busy Experts.
In 6 days the post generated 20 231 page views, and it has 1200+ shares, 74 comments and some backlinks.
And the best part?
It's ranked on top #14 on Google for the keyword "productivity tips" in just a few months.
You probably thought that I would share some magical tips that would make unicorns jump out from the mist under the rainbow.
If that is the case, I'm sorry to disappoint you. SEO is a long-term strategy, where you create amazing content and promote it like your life was depending on it.
It's a lot of hard work, but done right, you it WILL definitely be worth it!
By using the three techniques mentioned in this post, I won the award for "Most Epic category" on Jon Morrow's blog Boost Blog Traffic, I got interviewed 5 times, I got 14 guest posts published on big websites and I got featured as an expert on 24 websites.
For more details, click here.
Nothing of that would have happened, if I didn't take action.
Now you have the recipe on how to rank high on Google.
Remember, that the recipe is useless, if you don't apply it.
Get out there, put in some massive action and claim your top ranking Google!

Bill Gassett
MaxRealEstateExposure.com //@massrealty
~ One of the top 5 RE/MAX agents in MA for the last decade. Social media/SEO junkie.
One of the best SEO techniques I have found to have an impact on rankings is through the proper use of content marketing.
The problem with many is that they don't know how to do content marketing properly. Two examples of the perfect vehicles for content marketing are Scoop.it and Storify.
Each of these sites allow you to take your existing content or content of others and add your own thoughts and opinions into what you are sharing.
When done properly this can have an impact on your own contents search position.
You will not see your position change immediately by sharing content in these channels but I guarantee you when checking back 3-4 weeks later even if you did not acquire another single link your position will have gone up by a decent amount.
The key however is doing your content marketing properly in the eyes of Google.
If you just are dropping links into a page your contribution will be of no value. What you must do is a few things:
Change the title to something other than the original article title.
Use a different graphic when possible.
Add your own thoughts and opinions to anything you are sharing. I am NOT talking about adding two sentences either! If you want to make your page valuable add some meat to the content
Share this new resource in all the top social media channels like Google Plus, Twitter, Pinterest, Facebook, Linkedin and any others you use to promote your main site.
Take a look at my real estate page at Scoop.it and my social channel at Storify. Pay attention to how I have added content into every article I have shared.
A second great way to increase your SERP position is through the proper use of social media.
There are numerous people who think there is no measurable value from using social media as a means to capture business. Boy are they wrong!
What they don't realize is social media should not be used for direct selling but by building relationships with key people that can help your business grow!
Here is the perfect example of what I mean – I have been a big fan of Google+. In fact it is one of my favorite social channels since it was first introduced.
You can have far more meaningful conversations there than in any other social channel.
One of the best things I did on the first day they were offered was start a great a Google+ real estate community. This has allowed me to form meaningful relationships with real estate bloggers from around the country.
What these relationships have done is create a fantastic opportunity for acquiring links to my real estate content.
It is rare there is ever a week that goes by that someone does not link to my content.
This is a direct result of forming a Google Plus real estate community. I would highly encourage anyone who is using Google+ to start building relationships with key influencers within your industry.
The third method for gaining some good traction in search results is to create an account at Tumblr and start sharing your content in the site. Again how you do this is key to making it work.
You should create a unique article that links back to the content you want to perform better.
This does not mean copy and paste or put through some silly spinning tool. You need to put effort into whatever you are doing!
Take a look at my Massachusetts Real Estate Tumblr site to see what I am talking about. Notice how I am putting a unique graphic into my posts.
All of the real estate content I am writing is completely unique.
You will notice within the article I link back to my site which not only provides the reader with a better experience but helps in the long term search position of the original article I wrote on the given topic.
Always remember that gaming does not get you anywhere for very long. You need to put time and energy into doing things the right way for long term success.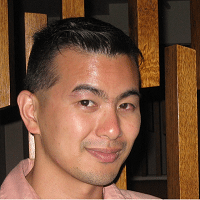 Brian Lang
SmallBusinessIdeasBlog.com //@sbizideasblog
~ I am a small business owner since 2002 and blog to give free business tips and ideas.
1. Brian Dean's Skyscraper Technique
Brian Dean started making his mark in the SEO community when he first published his now famous Skyscraper technique. I've tried it myself on my own blog with good success.
101 Sources for Blog Content Ideas was my first attempt at the Skyscraper technique. Asides from ranking for "blog content ideas", other blog posts on my site started getting more traffic also.
http://www.smallbusinessideasblog.com/101-blog-content-ideas
110+ Keyword Research Tool Alternatives to Google Keyword Planner is another successful Skyscraper post that permanently increased my SEO traffic. This is perhaps my most successful Skyscraper with over 1,000 social shares:
http://www.smallbusinessideasblog.com/keyword-research-tools
60+ Tools and Tips to Find Someone's Email is my most recent attempt at a Skyscraper post.
http://www.smallbusinessideasblog.com/find-email-addresses
2. Great Content + Email Outreach
My LinkedIn publishing study on how top writers get featured on the Pulse has over 5,000 social shares and is one of the most popular articles on my blog.
Since LinkedIn publishing was new at the time and in beta access, this study was highly useful to people trying to figure out how to get traction by publishing on LinkedIn.
http://www.smallbusinessideasblog.com/linkedin-publishing
Email outreach allowed me to get some backlinks and social shares to spread awareness of the content and rank for some relevant terms, which has resulted in even more links and shares even long after it was published.
3. Guest Blogging
Guest blogging on popular blogs has allowed me to create even more awareness of my brand and blog.
If you create quality content on an authority blog, then people will also link to that content naturally and share it on social media and other channels.
An article on an authority domain with natural external links to that article is a big win.

Bryan Adams
~ CEO-Founder of @PhCreative Inbound Marketing Agency. Speaker, Co-Author of Getting Goosebumps. Addicted to Marketing Strategy, Storytelling & Social Media.
1) Landing Pages
New landing pages to accurately target low competition/long tail keywords and increase click throughs.
The keyword "matt emulsion paint" is ranked at position 1 for DDC, the page that is ranking is http://www.duluxdecoratorcentre.co.uk/product/paint/interior-emulsion/matt
2) Internal Linking
To spread authority more uniformly and hierarchly throughout a site.
We created a new website for Simplicity in Business last December.
When we compare the amount of pages being indexed in July 2015 to July 2014, the figure jumps from 63 to 418 – a 663% increase.
Although we did a number of pages, it certainly wasn't enough to reconcile with this figure.
The improved site structure and internal linking played a huge part in this
3) Relevant keywords
Identify relevant keywords already ranking on pages 1/2 using SEM Rush and make the standard onpage changes such as Content/Metas/H1's to effectively target the keywords for quick wins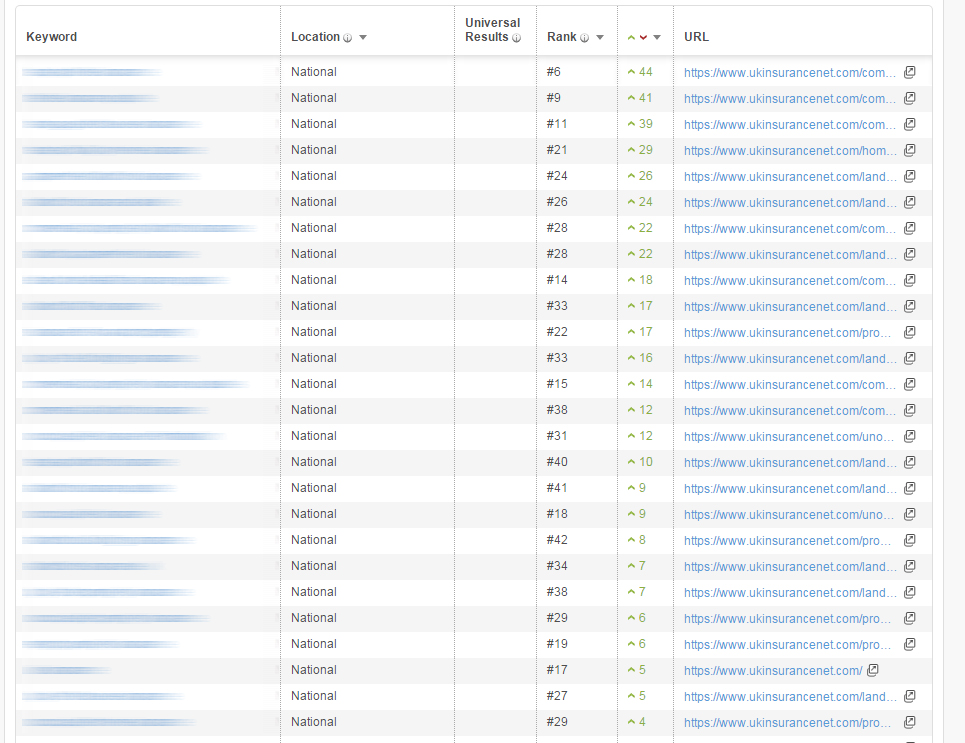 Chris Dreyer
AttorneyRankings.org // @AttorneyRanking
~ Lawyer SEO specialist. Owner of a unique, full-service lawfirm Internet marketing agency.
Technique #1 – NAP (Name, Address, Phone) Consistency Update
I frequently see a lot of businesses struggle achieving solid local SEO results due to having incorrect or outdated name, address and phone number information. This typically occurs when the business relocates.
Updating external websites can be very challenging if the owner hasn't kept detailed username and password information. Here are some tips that may help with this occurs:
Identify all outdated websites and collect the URLS into a spreadsheet.

Do so by searching for the outdated address, phone number of by doing a directory search using search parameters.

Example: site:yellowpages.com "[insert business name here]"
Obtain contact information directly on the website or do so by using

https://www.whois.net/

domain searches to obtain email addresses and/or phone numbers.
Next, go to the sites and do a standard password reset. If that doesn't give you access you'll need to manual outreach to each website with the contact information you've found to try and update the website with the correct information.
YEXT Powerlistings – Offers duplicate suppression to individuals or businesses that have passed their certification requirements.

Using their dashboard in conjunction with duplicate suppression you can create a clean organized listing for some of the top local website directories on the net. It's an easy relatively inexpensive way to update many of the top local directories all at once.
Check out some of the sites they have within their network here:
http://www.yext.com/products/listings/network/
Moz Local – Submit your updated correct information to

Moz Local

. Moz Local distributes your information to most of the major location aggregators (ie. infogroup, acxiom, neustar, etc.).
Technique #2 – Highlight Accolades with Press Releases
A great way to improve your social proof and achieve backlinks is to highlight your achievements with press releases.
There are a lot of great press release sites out there.
Typically, the press release sites themselves are set up with the no-follow tag but often times the media distribution networks they syndicate to, do contain do-follow backlinks.
Remember that if you do not tell your consumers about achievements when they occur then they are not going to know they happened. Don't think of it as bragging. Thing about it as informing.
It's important to celebrate accomplishments and it's' a great away to obtain backlinks as well.
My agency does primarily law firm marketing and we've seen the most success with the following:
Technique #3 – Create an Effective Local Foundation and/or Charity
Creating a charity can be a very rewarding experience.
You're able to help those in need for something that's important to you and it also has the secondary benefit of creating great PR for your business as well as natural backlinks.
In most cases, if you have a cause you're passionate about, people are more than willing to contribute.
Often times without asking you'll begin to achieve natural mentions of your work on social media and external websites as well.
The main outlet that most individuals use to promote a charity is social media. This can generate a lot of traffic very quickly as well as natural backlinks.

Chris Lee
~ Making a full-time income with Adsense since 2013.
1. Creating groups of similar keywords

One of the biggest things that really took my SEO and niche sites to another level was when I planned ahead for ranking for similar keywords.
Rather than just target one keyword, I would group all the similar keywords that meant the same thing and targeted all of them throughout the page.
When I built enough links and started ranking, I would rank for everything.
2. Building links through outreach
When I stopped fooling around with weak grey-hat methods and just focused 100% on doing outreach, my sites started to rank much higher for big keywords, and they stayed there.
Really focusing on the idea that the more difficult the link is to acquire, the more powerful it usually will be really changed the way I link build.
3. Finding link opportunities BEFORE creating content
Another important technique is to identify link opportunities before you create any content for it. Creating a post, and then looking for site that will link to you limits your scope.
If you can find opportunities first, and then determine the best content that will attract links from them got me to thinking of link building opportunities in a new way.

Cosmin Negrescu
~ Founder & CEO of SeoMonitor.com , the tool that makes SEO measurable and easy to manage. Organizer of SEM Days conference.
Before talking about any SEO technique, I believe understanding the circumstances and the SEO opportunities in terms of topics / keywords is crucial.
Only after that can we efficiently apply SEO techniques that generate results.
For example, if we focus on technical SEO for a new brand / website we can't expect any improvement in terms of visibility, but for big brands, fixing the technical stuff can do magic in Google.
Then, if we target difficult topics where we have to outrank big brands, we still can't expect to win the game.
Identifying keywords that target our audience, have a decent search volume and a lower difficulty to rank on, that's what will make our strategy powerful.
As about techniques, content marketing and native advertising that generate engagement, social signals, done for the topics on which our brand can rank in Google are what make an SEO campaign successful for us most of the times.

Dave Schneider
NinjaOutreach.com // @SelfMadeBm
~ Business, Entrepreneurship, Internet Marketing, Content and Social media Marketing.
It's difficult to directly tie back an action to rankings because I never directly track them. That said, the common linkbuilding tactics I've used that I believe have been successful for us, have been:
Resource Page Linkbuilding – this is essentially reaching out to bloggers and asking them if they'd be interested in featuring NinjaOutreach on their resource page. Often, with the addition of an affiliate link, they are.
Broken Linkbuilding – This involves searching for broken links/articles and then informing the articles that link to them that they are linking to a broken link and seeing if they're replace it with one of our own.
Content Marketing – Simply creating great content and promoting it has probably been the best way to get natural, organic links and social shares. For example, doing expert roundups.

Dom Wells
HumanproffDesigns.com // @Human_Proof
~ Niche site blogger and specialist
1.) Guest posting
Not only does guest posting work great for getting high quality links, but the fact you are getting exposure to a new audience means you'll be even more likely to get new links in the future.
You also start to get people inviting you to guest post for them or be involved in things like expert roundup posts. Every guest post you do is worth way more than just 1 or 2 links.
2.) Host blogging
As well as posting on other people's sites, you also want to consider hosting other people on yours.
They'll share these posts with their audiences, which often garners a lot of social shares and possibly some links as well.
It might just be my site, but I find that these types of posts get a lot of engagement as well. Some of my most commented on articles are from a guest blogger.
3.) Expert Roundups
Similar to host blogging, a really good expert roundup gets you a lot of social shares, engagement, and also links.
Typically these posts are so full of actionable information, that they generate a lot of links too. I even had one used as an example of expert roundup posts once as well, which was a funny link to acquire.

Evgeniy Garkaviy
HopeSpring.org.uk // @MrGarkaviy
~ Works at Hope Spring
(1) Mobile SEO
According to comScore, number of mobile-only internet users now exceeds desktop-only users. That is why everyone who abandon mobile website losing potential customers.
Another very important thing is that back in April 2015 Google rolled out mobile-friendly update.
It is clear for everyone that this update affects not mobile friendly websites. So mobile website is very important for everyone.
If you do not have money or other resources to create a mobile website on sub-domain then think about responsive design. Usually it is cheaper.
Some useful facts regarding mobile friendly websites:
40% people have turned to a competitors site after a bad mobile experience

Mobile search queries have grown 5x in the last two years

67% said that mobile friendly website makes them more likely to buy a product or use a service
(2) High-quality content.
For the past few years we have been hearing that content is the king and spam websites even if they rank high can't sell because of poor content.
Today it is very important for good website/page to have a high quality/fresh content.
If you are willing to rank high for very competitive keywords then content should be 2000+ words. According to the image below, average content length in words for #1 in Google for competitive keywords is 2416,
#2 – 2494

#3 – 2492

#4 – 2341

#5 – 2327
So, at least 2,000 words for a single page. And don't forget about good internal linking. Google loves such websites.
(3) Wikipedia Broken Link-Building.
If you want to get a backlink from very trusted recourse than Wikipedia is a good place. If you think that it is very hard to get a backlink from Wikipedia site – you are wrong. In fact, it works very easy
Go to

this page

to find all articles with broken links.

Find a good article related to what you can write about.

Review a dead link content in web.archieve.org

Rewrite that content
Replace dead link with a link to your website. Everyone can edit Wikipedia articles and actually it is very easy.

Felix Tarcomnicu
ProOptimization.com // @Felixtarcomnicu
~ SEO, blogger, online marketer.
For me, guest blogging has been the best SEO technique.
It's a great strategy that helped me increase my social media followers count, get relevant referring traffic and more important, improve my SEO.
I only write guest posts for reputable websites, and never for sites that have a lower reputation than my site. To make this strategy even better, I usually avoid writing for sites that have a "write for us" page.
I would rather publish my content on sites that are not very familiar with guest bloggers because this will make the backlinks more valuable. The harder it is to get a backlink, the more valuable it will be.
The 2nd best strategy is building backlinks with infographics. I love it when one of my infographics goes viral on social media and earns lots of backlinks.
Creating an infographic is not as expensive as some might think, and you can easily get editorial backlinks that will have a huge impact on SEO.
The 3rd SEO strategy I use is replicating competitor's backlinks. I always stay up to date with my competition link building techniques and methods using Monitor Backlinks.
My philosophy is simple. If you can replicate the most important backlinks of the websites that are currently outranking you in Google, you'll soon be the one to dominate the SERPS.
So to put this simple, the best methods for me have been guest blogging, infographics and replicating competitors backlinks.

Fervil Von Tripoli
~ Freelance SEO consultant from the Philippines with more than 4 years of mixed experience in internet marketing and search engine optimization.
I still cling on the idea that even if you suck at building or earning links but you have great skills in finding profitable keywords and niches, you can easily penetrate and position yourself on top of search engines and open the floodgates of organic traffic.
The most common problem with webmasters competing in the search is that they all have been fighting for the same set of keywords.
This will create a major setback should you decide to join the bandwagon with a newer site considering that the target searches are already dominated by more authoritative pages.
With thorough keyword analysis and research, you can initially determine whether you want to continue (or not) investing time, money and effort on ranking your web page for a particular search term.
It's somewhat hacking the system by keeping yourself away from jam-packed and heavily competitive keywords and stumble on profitable keywords with zero competition.
If you wish to learn how to discover golden keywords without paying for anything, please feel free to check this short slide presentation
Okay let's take it that you're in a pinch because you are "already" in a very competitive niche.
There's no other way out than to stand out in the crowd. You need to build the most magnificent piece you could build in order to do that.
To put it in layman's term, you need to put together a thought-leading content that can compel viewers and readers to click on the share button.

Will it be easy to do? Hell no. But it's pleasing to create solid content assets within your website than to rely on any link building strategies out there.
At the end of the day, everything will go down to the satisfaction of your audience.
Are they happy to have hit on your page?
Did your content successfully answer the problem of the searcher?
You don't need to become a wizard to create a thought-leading content but you will need dedication (and LOTS of it) in putting it all together.
Pro tip: You can check and analyze the top pages ranking in your targeted search term and understand the thought behind each page. Compile them together and put it as one.
Keep in mind that creating a thought-leading content can be it's a video, a slide, an infographic, a gifographic or a blog post, depends on how you package it as long as hits the spot.
By having a thought-leading piece, you'll less likely have a hard time promoting it and earning unsolicited links.
There are hefty of ways on how to build the best backlinks to the page you wanted to rank. Google loves authoritative and relevant links and to get those, you will need to perform a decent link building strategy.
In my case, I tend to analyze the backlink profile of my top competitor site and observe the authoritative and relevant backlinks that are pointing to their ranking page.
Pro tip: If I could, I would place and be where my competitors have been placing their links but I'll only pick those backlinks which I think influenced their ranking.
This can be done by filtering the links in terms of "authority" and "relevance".
Another thing that I would consider is the chance of obtaining a link placement to their backlink page.
If it is highly feasible, I'll give it a go. In this manner, I'll be able to get par with them in terms of backlinks thus increase my fighting chance in ranking my page in top of search results.

Floyd Buenavente
SuperKaizen.com // @SEOphilippinnes
~ SEO consultant and blogger in the Philippines.
1. Proper On-Page-Optimization – When I mean proper on-page optimization I am talking about giving great value to your target audience.
There are many strategies in optimizing your website, but at the end of the day no matter how bad your website looks (although I would still strongly suggest to make it beautiful) it is what it conveys that makes it meaningful to your niche.
Make use of properly understanding sales and marketing and then create content in a way that would improve the knowledge and experience of your readers, that they will be more than happy to share with their friends.
2. Determine The Right Target Keywords – I would have to admit that determining the right target keywords works wonders especially in creating your content.
Being able to properly map out a content strategy that will bring in traffic and will be able to speak the language of your readers is one of the secrets in becoming relevant in the serps.
Take time to study and research what your users want and need, and if need be go and get the keywords of your competitors and study them as well.
3. Focus on Value, Not on just building links – I can't emphasize the importance of value oriented link-building, because the essence of link-building is creating relationships.
There are so many ways to do linkbuilding, but what I learned in my ten years of doing SEO is that links will only matter if people are willing to share it and see you as an authority and a brand.

Gurwinder Singh
JustBlogTips.com // @GSBhinder
~ Internet Marketer, Student and #Blogger
The 3 SEO techniques that had an impact on my ranking are:
1. Using WordPress SEO by Yoast – a real, time-saver and must have WordPress plugin.
2. Guest Blogging – not only helps to get some handy backlinks and improve your off-page SEO but also makes it possible to reach a wider audience & grab some new eyeballs.
3. Interlinking – the big G likes to see these a lot.

Harris Schachter
OptimizePri.me // @OptimizePrime
~ Content Marketing & SEO @CapitalOne. Hybrid marketer, mountain biker, technologist, fan of caffeine & #PrimesPicks
Internal linking structure: Sometimes you can get a simple lift just by making sure all the pages you have are crawlable or worth being crawled.
Conducting a mapping exercise to explore how link equity flows through a site can be hugely beneficial, once you have enough data on how each page performs in search as a landing experience.
Shape the high authority pages to direct attention to new pages to give them a boost, and make sure you explore all the ways your content links to itself.
You don't want to overdo exact match links in body text, and watch out for sidewide links as well, especially monster footer sections.
Keyword Mapping & Overlap analysis: This one might sound simple, but it's amazing how many people still don't take the time to do this.
Once your keyword research and topic maps are complete, this ecosystem of search intents should be overlayed on your content.
Do you have a destination for each search intent?
Do you have too many destinations for the same search?
Are you covering all stages of the funnel from a language and conversion intent?
I've seen lifts in overall site performance simply by deconflicting pages which were otherwise competing with themselves. Sometimes less is more!
Links: No matter what Google says or encourages you to think about links, they still matter. This one also sounds simple, but it's always good to think about how to earn links from high authority sites.
You should never buy them if you want to sleep at night, but simply doing some outreach with your engaging content can earn a few here or there.
Work this into the process and overtime you'll earn more credibility and domain authority.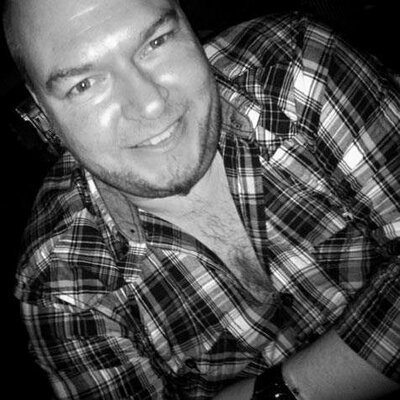 Andy Drinkwater
~ Copywriter and SEO consultant focusing on ethical campaigns and specialising in SEO Audits, Link-building & Outreach.
3 important factors for SEO…
1) The first must be content.
With great content come amazing links and social activities. However, this tends to fall down if all you are willing to do is pump out a 500 word article that is nothing but waffle.
Spend the time to research your subject; spend time composing it and don't forget to add images / graphical representations to help make points.
Split your articles up in to bite-size chunks that are easily digestible and summarise where you can.
Rather than aiming to create daily articles, spend that extra time and just create one big article a week – your readers will love you for it, and so will Google!
2) The power of best-practice is available for all to see on a regular basis.
One of my mot recent clients works within the recruitment sector and they had been hovering on the 2nd page for quite some time.
After an SEO Audit of their site, I found a good number of weaknesses, lack of good keyword use and gave them a plan of action to work to.
Within a number of weeks, they were showing on the first page. After just 3 months of work, they then dominated the top-3 positions for a very wide range of big-data & analytics recruitment related terms.
Spend time making sure that you are saying the right things about your subject and then look to see if you can carefully increase the number of related keywords and supporting content.
It is also worth creating an internal link campaign as this is a fantastically underused technique that will help build power to hub / important pages.
3) I am sure that links will figure on most SEO's views as they are still very strong signals to Google.
However, there are links, and then there are LINKS!!! Of you are happy to opt for the former, then make your articles and linkable assets very average.
If you would like to achieve the latter, then you must think about increasing how you write your content, how you pitch your site and how you engage with other industry experts.
Out-reach is a huge part to any link-building / link acquisition campaign.
If you think you will get by with just sending a spammy blanket mail to hundreds of recipients, who will likely see the same thing 20 times a day, then think again.
Spend time researching those who you wish to make contact with.
Who has a good number of re-tweets? Who is active in your field? Who likes to talk about personal issues as well as work?
These, and others, will give you an indication for who you want to be making contact with.
Don't just go in there with all guns blazing – this will just scare them off. Take the time to introduce yourself and ask if they could have a read of what you have produced.
Ask if they have any opinions they would like to add and you could cite them? If someone writes about you, and you then make them aware when it's ready, do you think they are going to keep quiet about it?
Not only can this lead to social mentions, but also great back links.

James Brockbank
JamesBrockBank.co.uk // @BrockBankJames
~ UK Digital Marketing & SEO Consultant. He helps turn businesses into brands.
1. Get Your Site Structure Right
Too often, I see websites which have an AWFUL structure!
Taking time to review the structure of a site can have an impact not only upon rankings but also on the overall user experience, something which we all know is becoming more and more important to consider for online success.
The shocking thing, however, is that Google state the importance of a great site structure in their Webmaster Guidelines:
"Make a site with a clear hierarchy and text links. Every page should be reachable from at least one static text link."
As such, take the advice and stick to it! Spend some time thinking about the structure and how users are likely to interact with your site… it will make a difference, trust me!
2. Ditch Duplicate Content On Product Descriptions
It's still widely seen that eCommerce retailers will copy product descriptions directly from the manufacturers own website.
This is a huge FAIL and spending the time to create unique, engaging content can do wonders from an SEO perspective.
I'm often met with the response of 'it'll take too long to rewrite every product' however in the long run, it's worth it!
Hire a number of different copywriters to get the job done or employ a temporary member of staff to work through the task.
It's a well known fact that duplicate content is a no-go, however many online stores and even digital marketing 'experts' continue to ignore this when it comes to product descriptions.
If you want a quick win for eCommerce SEO, go out and ensure every single one of your products has unique content.
3. Take A PR Driven Approach
If you've ever even dabbled in black-hat SEO; FORGET IT ALL!
We all know someone who still uses black or grey-hat approaches and the bottom line is that these techniques no longer work (in most cases)!
If you want to have a positive impact upon your rankings, approach SEO from a PR perspective, creating assets which journalists and bloggers WANT to link to and share.
If you've no previous experience in PR, don't worry!
A fantastic read is "The PR Masterclass: How to Develop a Public Relations Strategy That Works" by Alex Singleton which will give you the basic understanding you need to start thinking about how you can encourage top publications and resources to actually want to feature your business.
Yes, it's by no means an easy feat and great PR takes time, however over the longer-term, your rankings will benefit considerably, added to the fact that you're removing any sort of risk of penalties which is typically associated with using techniques which could be seen to violate Google's webmaster guidelines.

Jason Acidre
KaiserTheSage.com // @JasonAcidre
~ Co-founder/CEO Xight Interactive
1. Acquiring relationship-based links (multiple contextual links from topically relevant sites with strong Domain Authority).
We've done this many times in the past and it's still continuously proving its effectiveness (especially when matched with continuous technical SEO changes made on the site).
I've written something about this strategy a couple of years back that you guys read here at Affilorama.
2. Creating evergreen content assets and optimizing them for search.
This has been the core of my blog's overall SEO strategy – and has since then become a framework we used for many of our past clients. I've written a few case studies about this method that you can check out here:
3. Optimizing the site's architecture for better crawling and indexation as well as user-friendly site navigation. This process usually involves the following tasks:
Strategic keyword targeting and designation, internal linking structure and optimizing permalinks – which

I've thoroughly discussed here

.

Maximizing the site's

crawl budget

.

Blocking crawlers from accessing and indexing duplicate and poor-content pages.

Building more support pages that can naturally attract links and usage signals – and funneling ranking signals and link equity from high-performing pages to pages that should be more visible on search.

Jon Dykstra
FatStacksBlog.com // @FatStacksBlog
~ I teach others how to build profitable authority sites

I'm actually going to suggest my 3 step method for improving rankings. Each step in itself is an SEO technique.
1. Step 1 is to target long tail keywords.
A younger site will have a better chance of ranking for longer tail keywords.
While the potential traffic isn't huge, it's a great way to get some organic search traffic and therefore get data with which you can use to identify higher traffic keywords.
Therefore, do research to discover some long tail keywords that won't be terribly difficult to rank for so you can get some organic traffic fairly quickly.
2. Step 2 is to publish the best article or piece of content on the web pertaining to the long tail keywords discovered in step 1.
See what other sites have published on the topic and make yours the best.
Promote the published articles/posts across your social media channels.
Obtain legitimate links from other websites if possible.
3. Step 3 is waiting until your site has some decent organic traffic from long tail keyword articles.
Now, either using software (I like SEMRush) or doing it manually, figure out the higher search keywords you're starting to rank for in the top 20 to 30 spots in the SERPs.
This is very valuable data because your site is now actually on the radar for quality keywords which means with a little SEO nudge (or in some cases a big nudge… depending on the keyword), you can improve the rankings for the higher volume keywords.
This process takes time, but it works very well for me and it's a very strategic approach to ranking for keywords.
Please note that this approach works best when you're open to ranking for many keywords instead of specific keywords.
For example, if you publish a B2C blog and you simply want plenty of traffic, the 3 step strategy above works great.
On the other hand, if you're going after one or a few keywords from the start, this strategy isn't for you because you already know what you wish to rank for.

Jock Purtle
DigitalExits.com // @JockPurtle
~ Business Owner, Health and Fitness Enthusiast, World Traveller
We have still found link building to be the number one source of ranking movements for SEO.
The below are the top three sources of links that we use to grow the rankings for Digital Exits including an example for each source:
1. Guest posts
High quality authoritative content guest posts still work wonders for SEO. Make sure you are an authority on the topic you are posting about and Google will love you.
2. Infographics
Are a create way to represent large amounts of data visually. They are also loved by blogs in most niches.
We use a process of reaching out to blogs and asking them if they want to post the graphic on their site and we write a unique introduction to the infographic in return.
A less well talked about form of link building, however every time you do a podcast interview they will generally post a link back to your site.

Jon Haver
AuthorityWebSiteIncome.com // @PayStudentDebt
~ Husband, father, engineer, sports fan and huge geek when it to comes to automating and outsourcing his activity.
1. Consistent Quality Content Daily
Almost accidentally I have had a couple SEO tests where a couple projects only had the content machine working for a couple months(only daily content and no promotion).
No other promotion was happening (not ideal) and even though no promotion was occurring the sites organic traffic was growing month over month by 50%!
It showed that in certain cases once initial traction is obtained reliably adding additional quality content is enough to grow organic traffic.
2. 301 Building Block Strategy
A strategy I have had success with lately has been leveraging relevant, powerful expired domains to build a quality small site focused around a specific niche and then monitoring how the site performs in Google.
Once I have confirmed the site is leveraging the power of the quality expired domain, solid content and is getting decent traffic I roll it up into a larger relevant site by 301 redirecting all posts and homepage of the smaller site to the larger site.
I call it my 301 Building Block strategy because using multiple building blocks I can build a larger site which leverages the power of the very relevant quality expired domains to push all new content up the SERPs.
3. Quality PBN Links Still Work
Whether people want to accept it or not quality PBN links still are very effective at driving rankings.
It is a tool when used properly can yield massive results.
Lower value PBNs certainly carry a lot of risk but when a PBN is used correctly it can quickly and reliably get rankings.

Joseph E. Gojo Cruz
RankingElite.com // @RankingElite
~ Digital marketing blogger with a focus on SEO, content development, social media marketing and link development.
I have to say the below information is based on the best practice approach in SEO as I know it.
I've been handling a website in real estate industry. This website was suffering from content quality and manipulative links which have been affecting their website for years in organic search.
Since I started handling this website, I didn't start off by producing content or link building. I started off by conducting an analysis on that website to see where I should start and to identify the needs of it.
I then looked at the following sections:
Content

Link profile

Technical
My first action was to conduct a content audit for the website.
Throughout the years, this website has been publishing content that was written for search engines.
The length of content in general is too short and it was populated with target keywords – basically your ideal content before Panda.
The second action was to analyze their link profile. Since I didn't start the link building to this website, my initial action was to take a look at their link profile data.
I normally use Ahrefs to get the link profile data of a website and every time I use the tool, I always don't get disappointed. Ahrefs never fails to provide me manipulative links.
The last action I did was to take a look at their website technical health. We all know that good content don't matter if Google can't access it.
We have to make sure that Google can re-visit and re-read a website's content in order for them to understand it and rank the page based on their ranking algorithm.
As a result of the clean up, so far a bit of organic traffic increase I was able to bring to the website.
And here's the ranking improvements:
Important things to remember:
When you're about to handle a website, do a background research for it so you know what to do.
Don't always be obsessed with link building to increase your link quantity, focus on quality.
Make your website free from technical or coding issues and control your site's crawl budget.

Kevin Indig
SearchMetrics.com // @Kevin_Indig
~ Organic Search Expert @Searchmetrics advising F500 Companies and startups, living and working in Silicon Valley
I could mention at least 5 methods to improve rankings based on tweaking content, but since I expect many other writers to do that already, I'd like to show up a little different more technical perspective:
1. Index control
Being aware and in control of what is being indexed by Google and what not is huge in terms of rankings. This is mainly due to the fact that many sites have lots of pages indexed by Google that don't rank.
The rank / page ratio is very important after my mind. For one client this even helped me to get them out of a Panda penalty!
(SEO Visibility graph of a site on which we took lots of irrelevant pages out of the index)

2. Internal linking
When it comes to internal linking, I made the experience to deal with two kinds of logics: First, the more the better.
Secondly, don't have more than 200 internal links on a page.
The reality is that websites are an ecosystem and the amount of internal and outgoing links varies depending on important and relevance of the corresponding page.
Especially since backlink building has become such a sensitive topic, optimizing the internal linking structure is a very powerful method to improve rankings.
In order to be successful here: find a way to technically map out as much of your internal linking structure as possible, for example with the Searchmerics Link Optimizer or Screaming Frog.
Next, compare the flow of link juice to your most important pages.
If you want to chance something about internal linking, think in terms of linking modules, not single links. They'll influence your linking landscape way further.
(Internal link graph of a big website)

3. Hygiene
SEO hygiene has become incredibly relevant with the recent roll outs of Phantom II and Panda.
It basically comes down to not only make indexation and accessibility as efficient as possible for search engines, but also avoiding spider traps, links to 404 error pages, soft 404 errors, faulty canonicals, redirect chains and redirect loops.
Funnily, this sort of "cleanup" serves users as much as it does serve search engines.

Kristi Hines
~ Freelance Writer
For my main business website, I rank on the first page for freelance writer.
The only things I did in terms of SEO was:
1. Optimize the website for that keyword phrase (and related ones)
2. Link my website in a ton of guest author bios on quality blogs, and
3. Link my website with answers to crowdsourced posts like these.
While I started out using freelance writer as my anchor text, I switched to mostly using my name as anchor text and closely following it with "…is a freelance writer".

Kristoffer Howes
WealMedia.com // @KristofferHowes
~ CEO. Social Media, Search and Content Marketing specialist. Devoted Dad, Author. I never lose. Either I WIN or I LEARN.
3 important SEO techniques that had an impact on my rankings:
Social Media
The question of whether social media affects search ranking has been the subject of many fiery debates.
The official answer from Google is that socialmedia does "not directly" affect search rankings. I have seen evidence to the contrary.
Data collected from my own studies, has repeatedly offered proof that social media affects search results, and in particular Google +1s improves search result placement time and again.
The only other social network I can say with a degree of certainty has a positive affect on search results is Tumblr.
The important thing to understand about social media's relationship with search is that it is dependent upon sharing quality content that inspires meaningful audience engagement, on both the social media post and the webpage.
No, it may not be the ever-elusive "social signals," but IMO quality social media activity contributes favorably to Google's other known algorithm signals; like website traffic and positive user experience.
Schema Markup
Schema markup is an extremely effective, but underutilized SEO strategy. In fact, according to Searchmetrics (2014), only 0.3 of all websites use schema markup.
With low early adoption figures like this, including it on your Web properties puts you leagues ahead of the competition.
Where is the SEO value?
Including Schema in webpages provides a method of effectively communicating descriptive information with leading search engines, that otherwise may have been overlooked or improperly indexed.
Processing this rich-information often results in more search placements and better results.
Use the Structured Data Markup Helper to generate your markup, and the Structured Data Testing Tool to verify your Schema inclusions.
Supplemental Content
With so much focus on Panda and Penguin, very little attention is paid to Google Phantom. This filter targets Web page content that delivers a very poor user experience.
The biggest contributors to a poor user experience are "thin." and user-generated content.
To avoid incurring any penalty and/or lost performance from "thin" and/or poor user-generated content, I recommend that you:
Improve editorial and production quality of new/existing webpages. Do not produce shallow, "click-bait" articles.
Eliminate supplementary information – such as stacked videos and advertisements, that make webpages difficult to navigate.
Remove (or improve) pages that lack substance.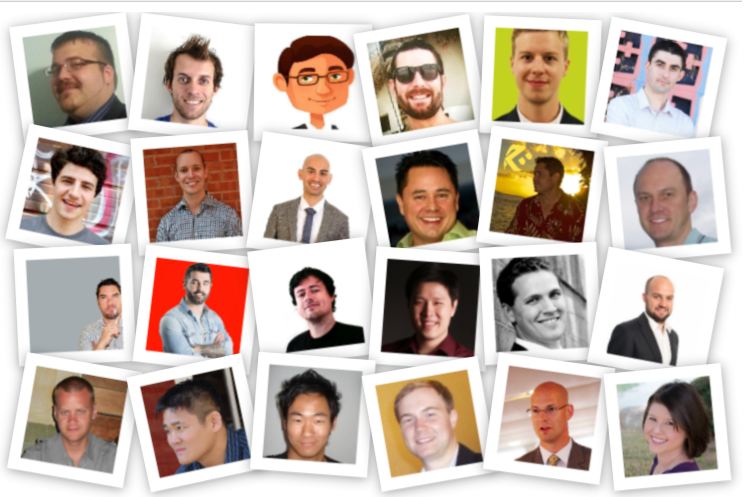 Marko Saric
HowToMakeMyBlog.com // @MarkoSaric
~ Practical and action-oriented content creator, marketer and blogger. An individualist. Where I lay my head I call home.
1. Picking a descriptive domain name.
Back when I started howtomakemyblog.com I didn't think too much about this but the decision to pick a descriptive domain name resulted in me ranking and getting traffic from a lot of related keywords and keyword phrases.
The importance of keywords in domain name has declined since 2008 when I started but if there's a way for you to create a cool, descriptive but non-generic domain name it could impact your rankings positively too.
2. Going to bigger blogs and submitting guest posts.
I used to go to some of the biggest blogs in my field and submit quality content for them to publish as guest posts.
This helped me get my name out there to a larger audience, it helped me get some traffic and social media followers, and got me some relevant links from high-quality sites.
Guest blogging has got a bad reputation in recent years thanks to all the spammers but even today if it is done well (I have a guide on that here) it can positively impact your rankings.
3. Just publishing great content.
This is the key really for me for everything with content marketing including search engine rankings.
When I publish a great piece of content that answers questions people have, a piece of content that is better presented and easier to understand than other content that is out there, I get traffic, I get social media shares and I get links.
It all happens thanks to the quality of the content and doing this over the long term leads to a bump in rankings too.

Matt Wolfe
~ Co-Founder of BeyondTheHype.com – Father, Husband, Blogger, Author, Speaker, Entrepreneur
Since most of my businesses thus far has revolved around blogging, my responses are directly related to ranking blogs.
The SEO techniques that had the greatest impact on my site are as follows:
1. Write epic content.
When it comes to SEO, I don't think there's any better tactic than creating absolutely epic content that people will love and share.
Google watches bounce rates of websites… If you create some amazing content, people will read the full article and, often, want to dive deeper in to your other articles.
This will cause people to stay on your site longer, decreasing your bounce rate, and validating to Google that they are presenting exactly what someone was looking for…
You will also get more social shares, more links back to your site, and more people subscribing to your list if you just simply make "creating epic content" part of your strategy.
Examples of this would be on my blog at MattWolfe.net and on BeyondTheHype.com. We write in-depth tutorial posts that people love and the search engines reward us for it.
2. Create sites in your niche on Tumblr, WordPress.com, LiveJournal, blogger, and any other free platform you can create content on.
Every time you create a new blog post on your main site, create a post on all of the free platforms that briefly discusses your blog post and then link back to the main post.
Create unique content and commentary on each platform
Hyperlink the naked link and various anchor text… But don't use the same anchor text to link from on each post. This little technique alone has really boosted the amount of search traffic I get.
TRY SERPED.NET NOW
30-day free trial, 30-day money back guarantee
3. Every time you publish a new blog post, do a Google search for similar topics.
Find other bloggers that have written similar topics or created roundups on the topic.
Contact 20 or so of the bloggers that have written these posts and point them to the epic content post that you just created.
Ask them if they could include your link in their post and ask if there's anything you can do for them to support their blog.
Out of 20, you may get a few of them to reply and be willing to add their link to your post.
I know I've added other people's links to my older blog posts just because people were cool and contacted me, offering to help me in some way in return… It works.

Matthew Barby
MatthewBarby.com // @MatthewBarby
~ Global Head of Growth & SEO @HubSpot, award winning blogger, industry speaker and lecturer @DMIgroup.
1. Designing your architecture efficiently: this is such an important part of any SEO campaign and it's also one of the most overlooked one as well.
If you plan on creating a ton of content, make sure that you're passing PageRank through your domain effectively and not siloing pages deep within your link architecture.
2. CTR within the SERPS: this is incredibly understated as a ranking factor but it's one of the largest contributors to rising up the first page (trust me!).
Instead of creating crappy page titles and meta descriptions stuffed to the brim with keywords, design them in a way that encourages clicks, is relevant to the queries being searched for and so that they read well.
3. LINK ANCHOR TEXT: anyone that tells you that link anchor text doesn't matter anymore is either lying or doesn't know what they're talking about.
Keyword-focused anchor text is a huge ranking factor but it's not just about getting a load of keyword anchored links, in fact it's the opposite.
You need to be able to bring in a nice spread of anchor text but where you can, pepper through some keyword anchors – it'll make a huge difference.

Mike Wallagher
StartBloggingOnline.com // @StartBlog10
~ Full-time blogging blogger
1) Resource link building is one of the best.
You just use the following search string: intitle:"keyword" inurl:"resources" and boom, you have a list of relevant resource page to your website.
Next, just send them the three W-s – What, Where & Why.
What – a brief introduction about your site.
Why – Why it should be included on their resource page.
Where – give them the resource page URL.
2) Broken link building
You find a piece of content that is either outdated or "dead" (leads to page 404 for example).
Then you need to go to Ahrefs and find all the pages that are still linking to it.
Thirdly, get in touch with the webmaster who has the broken link and let them know that your site could be a nice replacement.
3) Guest posting on relevant and high quality magazines with decent DA.
I use Twitter to find guest posting opportunities.
Just search for "keyword" + "guest post" and you are good to go. Then just write up a nice intro with 2-3 examples so the webmaster can see that you really fit into their quality.
Next, write up the guest post with some links to relevant authority sites as well as to your site.

Mark Luckenbaugh
~ Online Marketing Specialist, Marketing Monster, SEO Bruce Lee
1. As ironic as this might sound, considering the nature of the question, the most important thing for us is taking a holistic approach to our search campaigns.
Instead of focusing our energy on one tactic at a time we strive to implement a plethora of techniques that have provided us with hundreds of first page rankings.
We offer a 100% free seo training course, no upsells and no affiliate links, to help people struggling with their rankings or that just want to network with other digital marketers actually in the trenches.
2. With the focal point of most web campaigns being UX, we need to do all we can to ensure search engines can easily understand what our pages are about without affecting the end users search experience.
One of simplest yet most misunderstood ways of articulating this information is through proper schema implementation.
Schema makes it easier for Google to understand more about your website and is of ever growing importance for both organic and map rankings.
Check out this Schema made simple guide that includes a swipe file to help you get your microdata built fast!
3. This last technique not only increases targeted traffic through easy rankings but also exponentially increases the ROI for my clients.
One of the easiest yet most ignored way to take your seo game to the next level is by doing your due diligence with some industry research.
With each campaign we dive deeper into the client's business model and go after the more profitable terms for their business.
"Home remodeling" or "general contractor" becomes "sun room additions" and "concrete contractors" turns into "decorative concrete" or "stamped concrete patios".
Your search volume will decrease but it will be easier to customize the landing page experience for the hyper targeted traffic, and the rankings will be quicker and easier as well.

Nathan Gotch
~ Founder of Gotch SEO, Entrepreneur, Dog lover, Coffee connoisseur.
Blog
Having a blog is the single best SEO technique for increasing rankings.
By producing high-value content you'll attract links and social shares naturally.
You'll also increase user engagement through blog comments. This is important because user generated content is unique and keeps target pages "fresh".
One quick strategy I use for generating blog post ideas is surveying my readers.
Whenever someone signs up for my email list, they have the choice of filling out a survey.
Not only does this intel give me blog post ideas, but it also helps me understand my audience more and have the information I need to create products in the future.
Links
User metrics are becoming a stronger ranking factor with each passing day, but links are still king.
That is, relevant, quality links are king. At this point, all efforts should be focused on acquiring relevant links from REAL authoritative sites.
Real sites have real traffic and a thriving community.
Focus your efforts on these link opportunities and you'll get targeted referral traffic and links that actually drive rankings.
Social
You're fooling yourself if you think social isn't a critical component of SEO. Examine almost any page ranking in competitive industries and they'll have many natural social shares.
Social activity is a perfect way for Google to verify the legitimacy of a link since social shares are easier to acquire than links. I explain in this brief case study how I ranked a page with nothing but social signals.

Nauf Sid
~ Niche blogger. Affiliate marketer

3 important SEO techniques that gave me great results are –
1. Web 2.0 Pumper Network
It's the hottest technique that is working right now! Just as I register a domain name, I create 20-30 web 2.0s with 3 articles each and let them age.
After 1 month, I begin to add contextual backlinks to my site (Tier 1).
Afterwards I also point some PBN links and automated dofollow contextual links to the web 2.0 network (Tier 2).
You can read more about this technique here – http://affpayday.com/free-private-blog-network/
Pretty much everyone is ranking using PBNs. Buy an expired domain, slap some content up, if you have time, make it niche relevant for an added punch and then begin linking to your money site (Tier 1).
3. Guest Posting
Guest posting was dead. How about no? This technique is alive and kicking, All you need to do is use these footprints in Google –
"broad niche" "this guest post is" -/category
"broad niche" "who regularly writes for" -/category
"broad niche" "this guest post is contributed" -/category
"broad niche" "this guest post is written" -/category
Replace broad niche with your niche and get targeted blogs to guest post on.
You can again simplify this process by using Rank Cracker software. It extracts contact emails from the target websites.
Then use canned responses in Gmail to send emails to the respective webmasters and pitch them your offer. Add some links back to your website (Tier 1).
This helps in getting a good backlink from a niche related website.
Even though the page has zero authority as it is fresh, be sure to promote it on social media to give it some traction and backlinks to further strengthen it.

Neil Patel
~ Entrepreneur who likes to blog. Started two SaaS analytics companies, @CrazyEgg and KISSmetrics with @hnshah. He loves all things business.
The 3 SEO changes that had an impact on my rankings, in order of importance are:
1. Cross linking – I have so many pages and backlinks, but my pages aren't always linked together. By adding links to my most important pages within my sidebar, I have been able to increase my Google rankings for head terms.
2. Optimizing meta tags – by logging into Google Search Console and continually optimizing my click-through-rate, my traffic has gone up.
3. Improving speed – when I reduced my load time by roughly half, my traffic went up from Google by over 20%.

Matt Banner
OnBlastBlog.com // @BlastYourBlog
~ Blogging blogger
Sometimes the most vital techniques in SEO that move the needle is going back to the basics.
We've had SEO fundamentals drilled down our throats by experts and various media outlets for years now, but many marketers often overlook the very foundation that got us involved in this space to begin with.
When I teach my students how to start a blog, I make sure that from the conception of their website, I instill the core fundamentals that every new blogger should have in their back pocket.
1. Optimize your title tags for people, rather than just search engines
When your page is ranking amongst a sea of competitors, tap into the emotions of searchers in order to elicit clicks to your page, rather than your competitor.
The CTR of your website on the SERPs are critical for search engines to understand if you're delivering what a user is actually searching for.
2. Study your competition, but don't emulate them to the "T"
Carve out your own individuality by understanding what works for your competitors and then plan on how you can do it differently.
Create content (in the form of articles, infographics, custom images, podcasts, courses, etc.) that touches on what your competitors have done, but go the extra mile and blow their work out of the water.
Add your unique take on the topic matter and you'll be sure to stand out amongst the sea of competitors.
3. Listen to your audience
Why not mine the best possible insight into your niche by tapping into the voice of your potential customers.
Use surveys & polls by asking the right questions to your audience base to really narrow down the pain points and other areas of concern they have over your product/service.
A friend of mine, Aaron Ramsey of Eapplicants did this with his audience and it helped him restructure his primary pages to better suit and answer the questions and concerns his audience had.
As a result, his bounce rate decreased by 20% and his time on page increased by over 1 minute!

Maxime Rauer
~ Manager Natural Search at eBay. Internet Marketing Strategist
1. Internal Links
Search engines are still giving a lot of importance on links.
Major sites can rank for pretty much any terms by artificially adding a lot of internal backlinks on the pages that they would like to be ranking on search engines.
The quality check of Google seems to be a separate process that is triggered months after the page surface on the top of the SERP.
If you haven't been able to cover the intent of the Google users for instance (high bounce rate, but high rankings), then your page will quickly say goodbye to page 1.
To give a concrete example, our site used to rank for the term "time" (#2).
The page wasn't really relevant as it was the time of our servers… but because we were linking this page from millions of pages, the search engines were considering it as an important page.
Identify your "money" pages, and make sure that they are correctly interlinked within your site.
2.Cannibalization
Each page that you have on your site must be unique.
If you build two (or more) competitive pages, you are going to dilute your potential rankings and waste resources.
Imagine what you would get if you were able to consolidate a page for "tire", a page for "tires", and another one for "tyres". First you will save resources (content, crawl budget, etc.), but you will also combine the backlinks/internal links.
3. Sitemaps
As surprising as it could sound, sitemaps are still playing a major role, both for small and large sites.
Sitemaps helps you first to "buy" time: Google for instance will near immediately start crawling the pages you are submitting in your sitemap.
The list(s) that you submit can help boosting the discoverability of your site, and I would suggest to particularly pay attention to these pages.
The pages you submit must return a 200 response all the time, not be redirecting to another page, have descent content (ie: if you submit a search page with no result, then you will rank but eventually get a penalty), be mobile-friendly, and also be unique (see technique #2).
Refreshing your sitemap frequently is a good strategy, especially if you build pages that are time-sensitive.

Rick Ramos
~ Online Marketing Expert With 18 Years Experience. Blogger.
I won't cover the basics but I'll give you a few tips that might be a little different and insightful.
(1) Page Speed
Making sure your website is fast is something people overlook. They spend so much time trying to make their site look pretty, they forget that speed is so important.
For every second your site takes to load, a small percentage will leave your site. It adds up over time. A few things you can do to speed up your site:
Test Your Site:
Google's Page Speed: https://developers.google.com/speed/pagespeed/insights/
Pingdom's Test: http://tools.pingdom.com/fpt/
These will give you a good baseline on how your site is doing and if you have any big problems.
If you're running WordPress, maybe the theme you picked is slow. Try and see how your site runs with another theme.
If you don't have a developer, head over to www.UpWork.com and find someone that can speed up your site.
CDN
Are you using a content delivery network? It's a service that helps to speed up your website. If not, research it!
Some hosting providers package them with their service offerings, other's you need to have a 3rd party solution.
Before I moved to my existing host, I used www.MaxCDN.com for my CDN
Get a better hosting provider
If you are starting out, you might look for the cheapest hosting solution available. As with most things, you get what you pay for.
I use https://kinsta.com to host my site but you can find a lot of premium alternatives.
(2) Become Mobile Friendly
More than 50% of traffic is mobile these days, if your site doesn't look good on mobile, your dead. Not only will Google rank your lower, your conversion rates will suck. Always test and design with mobile FIRST in mind.
(3) Blog Often
If you want to crush your SEO, beyond the basic on-page SEO techniques, you need to put in the hard work and blog often. How Often Do You Need to Blog?
I would say if you really want your website to grow, at least two times a week. The data shows that Google won't even take you serious until you get to 50 blog posts.

Rob Bertholf
~ Marketing Technologist. #1 Google Ranked 'Search Engine Optimization Expert'
Over the years this answer to this question would be a very short one however for me in 2015 there is no longer a short answer.
I view ranking factors in three groups: relevance, trust & performance.
1. Relevance
The techniques to increase relevance start with creating great content based on search queries with high search demand ensuring that the searchquery intent is satisfied.
Next ensure that the site content is viewable from the visitors device.
Bonus points for optimizing multiple content types (images, video, etc.) based on the types shown in the SERPs and updating the content frequently
2. Trust
Improve Page Authority through internal linking and external link signals.
Make it easy for users to share your content via widgets to increase social signals.
Pay attention to the content infrastructure to improve site speed & optimize delivery while monitoring the site for malware/hijacking and add SSL.
3. Performance
Increase rankings through the newest category of tactics around user signals. Start with ensuring an optimal content experience by cleaning up broken links and images.
Improve CTR by optimizing the title and meta description.
Diversify the page content formatting to include images and page headings to better engage the visitor preventing bounce/pogo sticking.
Leverage email and remarketing to bring return visitors back to the site.
Add clear CTAs to satisfy query intent.
Sort of a mouthful but a summary of the three buckets of SEO tactics.

Rob Cubbon
~ Dogsbody turned entrepreneur.
1. Use Google Analytics to discover what your audience is thinking. You can actually see what people are typing into the search engines before they land on your site.
In Google Analytics, go Acquisition > Traffic > Organic Search or Acquisition > Campaigns > Organic Keywords (it's the same).
Here you can see if people are searching for something that you don't have an article on yet.
Quite often Google will send people to your site when they're searching for stuff you don't offer. This is a unique opportunity.
Not only does this show you what your audience demands, it also shows you that no one else is satisfying that demand – if there was content already catering to these keywords, Google would not send traffic to your site that's not yet supplying it.
So create content around the keywords you're already ranking for (as long as it's something you want to offer) and you'll get even more traffic.
I found that I was getting a lot of organic traffic for an old article that offered free calendars so I created a better more up-to-date version of that article and it exploded:
Free 2015 Calendars as PDF, Illustrator and InDesign files for Download!
2. Use Google Trends to decide on future content. I have been selling courses on Udemy for over two years.
I have also been seeing the search term "udemy" rising in Google Trends during that time.
This shows me that more and more people are hearing about and are interested in this platform. It is likely that this trend will continue over time.
So, what have I done about this trend?
Two things: I have created as many high quality, long articles about Udemy and I've forged relationships with influencers and helped them get started on Udemy and they have returned the favor by linking to me and the Udemy articles.
Now, not only do I have good content about Udemy, I also have good links to that content.
3. Create great content and great relationships.
For me, this is the most important SEO tactic. I am more creative than analytical. I enjoy writing for human beings rather than machines.
If you're like me (or even if you're not) great content and great relationships is the way to go.
Great content will always create a great audience – however small.
Do everything you can to meet people who are doing similar stuff to you online. And, when I say "meet" I mean meet in real life if you can!
Go to as many conferences and meetups as you can. Some of the best links I've received have been from people I've actually got to know personally.
Otherwise, do exactly the same thing online. Engage with people who interest you – not necessarily the most advance experts but people who are maybe a bit further along the journey than you are.
Ask questions, compliment and help these people out of a natural curiosity and interest in your subject.
Never ask for a link but, if you help people, the links will come.

Robert Ryan
RobertRyan.ie // @RobertRyanDotie
~ WordPress Development, Social Media Management, SEO and a truckload of bananas!
Here are the 3 techniques that have had an impact on my rankings:
1) Pen Some Quality Content

It's that old chestnut again, the go to trump card of everyone who has ever done anything online and so I thought it frustratingly fitting to lead off with it as, to be honest, it's true.
I've been fortunate to get to no.1 on Google for some of my keywords and one of the key reasons for success was earning backlinks via quality content that people have shared, reblogged and linked back to.
This has helped generate a favorable backlink profile from other sites within my niche which in turn strengthens my site in the eyes of Google (guilty by association).
2) Be An Onsite SEO Pedant
When adding any new page make sure that it ticks all the right onsite SEO boxes, make it part of the mantra and routine that if you're adding a new page or post that is properly SEO'd from an onsite SEO point of view.
This becomes a force multiplier then when people share or link back to your content and is one of the key pillars of a successful site.
As SEO is continually evolving with different character (and pixel) limits on TaDs for example it's important to do an audit of your older content on a somewhat regular basis to ensure that it all stays tuned up (although admittedly when you're busy with client work it can be hard to find the time to go back and update).
3) Be An Index Hawk
Ensure that Google only indexes what you want it to index.
You don't want to have a bloated index and if you're sitemaps are unwieldy.
If you haven't been putting in 301 redirs for old/dead pages etc then you'll start to suffer index bloat – especially if using a CMS like WordPress (which as a WordPress developer I'm a huge fan of but…)
Why?
Because each tag, category, post type etc can be indexed and 99% of time you probably don't want them in the index as can create duplicate content and just dilutes the overall value of your site that Google has bestowed on it.
Keep you index lean so that the pages you want to rank for have a chance of being ranked.
As for a case study the one mentioned above details how I went about getting my site to rank (granted it's almost 2 years old but a lot of it still holds true today).
In the post I outline what I did but to try distill it down to 3 important techniques I'd say the above can't be overlooked with the caveat being that you need to have the underlying site structure right.
If the technical SEO foundations aren't there then the best of content with the best of onsite SEO will struggle to rank.

Ryan Stewart
~ I build web experiences.
To me, it's been less about techniques and more about evolving my understanding of SEO as a whole.
1. Understanding the true role of content.
Google doesn't care how many times you update your blog, it's not about proving "fresh" content, it's about creating a valuable experience that you can then promote across the web.
Understanding how to create both important (value added) and linkable content has really exploded my success.
2. Understanding how to promote content. It's about so much more than just links.
While yes, links are still critical for rankings, there's a number of other channels you need to hit as well.
Finding ways to promote your content through social, groups, email to build your website into a true online brand is huge.
Very few SEOs understand how to properly promote content – it's the most valuable skill an SEO can have right now.
3. Understanding how UX interfaces with keyword research.
Keyword research isn't what it used to be. It's really not a good use of your time to spend hours putting together massive spreadsheets of keywords based on search volume.
What's more important is digging out the intent behind those searches and creating a valuable on site experience.
I'm working with a learning company that has locations across the US. They came to us and said "why aren't we ranking for XYZ?
We found the most searched keywords, put them in the URL, the title, 2.5% of the body text, and then we build white hat links. WTF?!"
People aren't searching for keywords – they're searching for information.
We're in the process of redesigning their entire website to incorporate that – what are people looking for when they're looking for your business?
Prices? A phone number? Detailed information? Answering those questions are a far better use of your time than building out spreadsheets.

Sean Malseed
CircleRank.com // @SeanMalseed
~ Digital marketing consultant, public speaker, and sometimes programmer.
Thorough technical SEO audit
It's where I got my start in SEO, and it's still the most single most powerful thing you can do for your website.
I haven't had a client yet where I haven't gotten fast results with technical SEO fixes – sitemaps, code errors, duplicate content, structure, URLs, and more.
Keyword opportunity analysis via ranking difficulty
It's easy to pick keywords based on relevance and search volume, but that's not nearly the whole story.
Analyzing your competition in SERPs is just as important.
You'll get way better results targeting a lower volume keyword with a weak top 10 vs. a keyword with hard-to-beat competition.
It's so important to me, I even built a custom tool to crawl Google top 10 ranked pages for a given keyword.
Write to your audience, not to keywords
This is not easy to do. In fact, CircleRank had to hire full in-house in Philadelphia to do it 🙂
Keyword research and analysis is fun for someone like me, but I don't work with churn-and-burn affiliate sites – I work with brands and businesses.
We don't just plan content based on keywords, we create content schedules based on keywords + audience.
It's very valuable to take keywords from straight keyword research, and search them in Twitter for example to see how people *actually* use those terms in conversation.
Target the keywords, but write to that conversation.

Sean Si
~ CEO and Founder of SEO Hacker and Qeryz. Speaker.
Linkbuilding
SEO is naturally a competitive business. It's a zero-sum game. When someone's ranking up, someone's gotta rank down.
As it is, linkbuilding is one of the most important ways to rank competitively. Almost all of what I'm doing in linkbuilding is outlined in this tutorial.
Keyword Placement
You can't rank without keywords. That's true. You also wouldn't be able to rank well if your keywords are at the tail end of your content. That's just the way it is.
Keyword placement is still a factor. My keyword placement practices can be learned from this entry.
Content Marketing
Content can sit on a dark, lonely place unless you tell people about it. Relevant people. And, if possible, influential people.
That's the essence of content marketing – getting your content out to the world. I wrote an extensive tutorial on how to do content marketing right.

Seth Williams
Retipser.com // @Retipsterseth
~ Real estate blogger. Real World Guidance for Part-Time Real Estate Investors.
There are a couple dozen blog posts on my site that have consistently ranked #1 on Google for some key search terms while drawing in thousands of organic visits each month.
Each of these blog posts have a few things in common:
1. They Include High-Quality, Content-Rich Videos
Videos are an incredible communication tool.
Back when I was getting started with my blog, some of the most helpful content I ever saw online was in the form of video, and knowing what a great medium it is, I've always tried to include videos at every opportunity.
Even though good videos can be very time consuming to create, they have this innate ability to tell stories, answer questions and explain solutions in a way that the written word can never quite pull off.
Most of the videos on my blog posts are videos that I've created myself, which means I can explain my points very specifically, in a way that lines up perfectly with my blog post (rather than relying on an existing video from a third party to match up with the points I'm trying to communicate).
Example: 10 Rock-Solid Reasons Why You Should Be Investing In Land
2. I Write Like I Talk
When I started blogging, I was pleasantly surprised to learn that I didn't have to use big words, flowery language or abide by the writing rules I learned in college.
It was perfectly acceptable for me to write in a conversational tone, just like how I talk.
As long as readers didn't have to strain to understand what I'm saying, I can write in whatever way works for me.
The point of my blog posts ISN'T to make myself sound smart, the point is to explain things in a language people can understand.
Example: SOLD! How to Write Real Estate Ads That Sell Properties Fast
3. I Try to Ignore SEO Metrics and Focus on My Reader's Experience
When I'm creating new content, I try not to obsess over how to make search engines happy or "checking SEO boxes".
My goal isn't to hit a certain word count, get hundreds of incoming links or game the system with some other SEO gimmick.
My goal is to simply give my readers the best possible experience when they're on my site (and this is a journey of continuous improvement that never ends).
The results of this kind of dedication and hard work don't come instantly, but when I see readers sharing my content, emailing me to say "Thank You" and the eventual snowball effect of the traffic that comes over time, I know this approach is working.
Example: The Truth About Land Investing: 15 Warning Signs to Look For When Buying Vacant Land

Thomas Smale
FeInternational.com // @Thomassmale
~ Co-founder of FE International, brokering the sale of online businesses to clients all over the world. Columnist at http://Entrepreneur.com
Despite what many people claim, being successful in SEO is largely dependent on your ability to build great links.
My three favourite link building techniques are:
Guest posting.
A great way to build authority and trust in your niche and at the same time building a quality link. The key to good guest posting is to keep it relevant and network with other authorities in your industry/niche.
Use SEMrush (use this SEMrush coupon to get started) to find what your competitors are ranking for and then reverse engineer their links.
Once you know who is linking to them, approach the relevant sites, introduce yourself (do not ask for anything in your first email) and then ask them to link to you too.
Building links from forums.
Often neglected by SEOs, but being active on relevant industry forums is both a good way to meet people in your niche, drive traffic directly to your site and build links.
Some forum threads will rank well in search results so you can get the added bonus of getting extra traffic off the back of those if you have links back to your site in the thread.
We normally deal with local moving companies, so I will be giving an answer more focused on Local SEO. There are a number of things that can have an impact but 3 things that stand out:
Local citations – making sure you are properly listed on data aggregators, the top directories, local directories and industry directories will really help rankings in the local maps section.
This area just got a lot tougher though with all the packs dropping down to displaying only 3 listings on the first page instead of 7.
Authority links – local links aren't that hard to get, and you don't need that many to really move the needle.
Putting together a scholarship and offering it to local colleges and universities is a great way to earn powerful links.
Sponsoring local events is another great way. This is where the link building should start for local in my opinion.
Relevant content – everyone is producing "content" but I'm talking about putting together content that your readers will benefit from.
One thing that's been helping drive some long tail rankings is having our clients customers provide feedback that can be turned into a blog post.
If you structure it properly you can get relevant locations, zip codes, and keywords in the proper area every time, helping to drive rankings for locations and zip codes that may not be providing much.

Todd Bialaszewski
TractLeads4Movers.com // @toddbiala
We normally deal with local moving companies, so I will be giving an answer more focused on Local SEO.
There are a number of things that can have an impact but 3 things that stand out:
Local citations – making sure you are properly listed on data aggregators, the top directories, local directories and industry directories will really help rankings in the local maps section.
This area just got a lot tougher though with all the packs dropping down to displaying only 3 listings on the first page instead of 7.
Authority links – local links aren't that hard to get, and you don't need that many to really move the needle.
Putting together a scholarship and offering it to local colleges and universities is a great way to earn powerful links.  Sponsoring local events is another great way.  This is where the link building should start for local in my opinion.
Relevant content – everyone is producing "content" but I'm talking about putting together content that your readers will benefit from.
One thing that's been helping drive some long tail rankings is having our clients customers provide feedback that can be turned into a blog post.
If you structure it properly you can get relevant locations, zip codes, and keywords in the proper area every time, helping to drive rankings for locations and zip codes that may not be providing much.

Tom Nguyen
MrTechnique.com // @MrTechnique
~ Freelance web designer
Left a Customer Spotlight Story for a Vendor
I left a detailed review on ElegantThemes about how their themes helped me get on the first page of Google for Atlanta web design and related keywords
Although the spotlight story contained nofollow links to my website, my monthly visits doubled because of that, and I even picked up a client in England to boot.
Before the story was published, I was on the bottom of the first page of Google for the terms I wanted to rank for.
Shortly after the story was published, I moved up to the middle of the first page of Google.
Moved My Business to the City I Wanted to Rank For
It only made sense that if I wanted to rank for Atlanta web design that I needed to be located in Atlanta, so I moved my business in to the heart of Atlanta.
Regularly Added Blog Posts
Adding blog posts adds pages and text content to your website, and Google reads text. In my blog posts, I provide valuable web design and local SEO tips that people would like to link to or share on social media.

Zac Johnson
~ Entrepreneur, Internet Marketer, Blogger and Super Affiliate by Day, Super Hero at Night!
Three important SEO techniques I use to grow my reach and rank higher in the search results are…
1 – Having a podcast.
Through my Rise of the Entrepreneur podcast I get to interview industry experts and share their story and advice with others.
In addition to building my personal relationship with my audience beyond just text and blog content, it's also helping me rank for every person I interview as well.
While the concept of starting a podcast might be way too overwhelming or stressful for most people, these same techniques can be used through text based interviews as well.
For an example of this, be sure to check out my blogger interview series.
2 – Create high quality tutorial guides.
I have a lot of web sites and thousands of written articles.
The best ones are the guides, tutorials and walk throughs that I put together and give people a dead-simple path for whatever it is they are trying to accomplish.
My latest tutorial on how to start a blog has been doing extremely well and I hear back from new bloggers on how it helped them get started on a daily basis.
3 – Writing guest posts
In addition to writing content on your own site, contributing high quality articles on others sites is a great way to not only get your name out there to new audiences, but to also bring incoming links back to your site or social networks as well.
One of my recent articles on Search Engine Journal has over 6,000 social shares!
THANK YOU!
For reading so far.
Isn't it awesome to have to many expert SEO rank boosting tips in one place?
Information you can instantly implement to your pages and blog posts to rank better in Google?
Is there anything else you'd like to add or maybe a question you'd like to ask the participants?
Leave your comments below and we'll definitely answer to you.
TRY SERPED.NET NOW
30-day free trial, 30-day money back guarantee