Setting up a successful digital agency is tough.
But with the help of a well thought out marketing plan, the odds of success can be improved.  
In this post, we're going to take a look at how you can create such a plan.
We'll cover the fundamentals, as well as some of the common pitfalls you'll want to avoid.
We'll even review some of the additional details that can have a big impact on the success of your agency, such as the use of a business plan, for instance.
By the time you finish this post, you'll have a clear sense of what needs to be done, both from a marketing and business standpoint, to ensure the your digital agency succeeds.
Let's get started!
The Fundamentals of Creating a Digital Agency Marketing Plan
There are a lot of digital agencies out there – so it's understandable if you're feeling a little bit intimidated with all the competition.
But with the help of a reliable marketing plan, it becomes much easier to stand out.
So what does it actually take to create an effective marketing plan?
To begin with, you need to decide what kind of customer you want to work with.
You can do this by creating something known as a 'Customer Persona'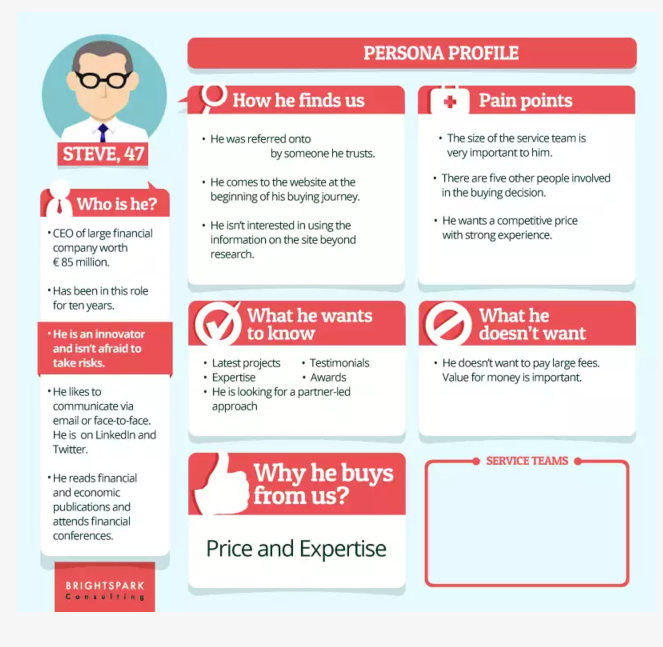 A Customer Persona is helpful, because it lets you gain clarity as to who you want to work with, as well as the challenges that this kind of customer is facing. You can then use that information as part of your marketing efforts.
Only 44% of B2B businesses use Customer Persona's and so by creating one, you'll already be putting yourself in a better position than the competition.
Gaining clarity on who you want your customer to be, also makes it easier to work out how you should go about reaching potential clients, in relation to your marketing efforts.
For example, you'll now know which keywords you should target in an AdWords campaign or which audience you should be targeting in Facebook, when trying to reach your ideal customer.
Once you've decided on the kind of customer you want to go after, you also need to focus on the problem you want to solve.
By defining the specific problem your digital agency will solve, your marketing will produce better results. .
That's because by taking this step, you'll now have a clear benefit that you can use to persuade potential clients. Your marketing efforts will now pack more punch, since it becomes easier to promote the benefits of working with your agency.
Ideally, you want to be as specific as you can when defining the problem you solve. By doing so, it will seem as though you have a custom solution for a certain kind of customer, of whom operates in a certain kind of industry.
For instance, if you were going after dentists, they might have a problem generating appointment bookings.
If you know that's a challenge they're facing, you can position your agency as a company that can help solve that specific problem. You'll communicate this in your marketing, by suggesting how your digital agency can improve the number of bookings a dentist can attract.
Taking the time to tailor your solution is vital, especially when you consider that 81% of businesses would pay a premium for a solution that is based on industry experience or is specific to a certain industry.
You then need to think about the the kinds of channels you want to use to market yourself.
Are you going to use PPC or are you going to rely on SEO and strategies that are more reliant on 'Content Marketing?'
Once you know which channel you're going to use, it becomes easier to create a plan tailored to that specific channel, of which will draw the attention of your ideal client, generate leads and produce the best possible ROI.
Should you Spend a Lot of Time on Creating a Digital Agency Business Plan?
Whilst this post is focused mainly on the topic of creating a marketing plan, it is still worth talking about the importance of a business plan for your digital agency.
Why?
Because for most companies, the marketing plan is just a section within a larger business plan – though it is still often one of the most crucial sections.
The problem, however, is that digital agencies operate in a very dynamic industry.
There is always a lot changing, in terms of the solutions that can be offered to clients (based on what changes there are in the marketing world) and how you should be pricing such solutions.
TRY SERPED.NET NOW
30-day free trial, 30-day money back guarantee
And so whilst a business plan can be helpful, you shouldn't live and die by one. In fact, it's because of the static nature of business plans, that some people even think that they're a waste of time.
Such sentiments don't seem that ridiculous either, when you look at the numbers.
For example, an author who studied entrepreneurs, found that 70% of those whom successfully sold their business or 'IPO'd,' did not have a business plan.
If Facebook came out with a new feature tomorrow, that would be a game changer for one of your clients, would you not offer it as a service because it's not in your business plan?
Of course not!
And that's the problem with a business plan – it can 'box you in.'
Therefore, for the most part, you really just need to focus on answering the questions that were asked of you in 'marketing plan section.'
Provided you know who your customer is and what you want to do for these customers, everything else should remain pretty fluid.
Should you Use Ad Agency Website Templates For Your Digital Agency?
As with all kinds of businesses, there's a good chance that you'll need a website sooner rather than later.
After all – where are you going to direct all of those potential clients that you're trying to market to, right?
The problem, however, is that getting someone to design a website for you can be expensive – and it can also take a lot of time. Because of this, it can be a good idea to make use of a 'website template' instead.
Now, you might have reservations about using a template, but biting the bullet and using one might be best for you when starting out.
For one, using templates is cheaper.
After all, you can pick up an amazing template for under $100.
Site's like Template Monster, can help you find the right template for your needs.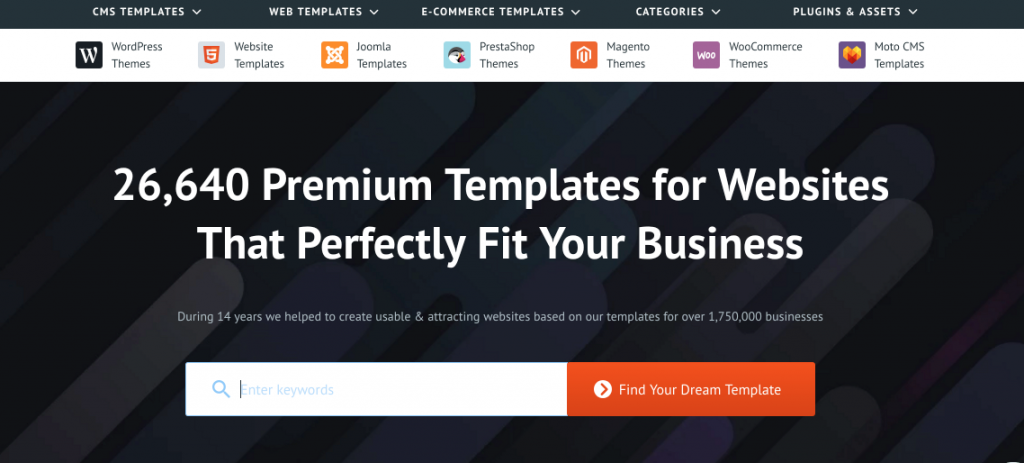 On top of that, templates can be installed and customized relatively quickly.
If you don't consider yourself to be tech savvy, you can just hire someone from Upwork.com, and they'll be able to get it done for you.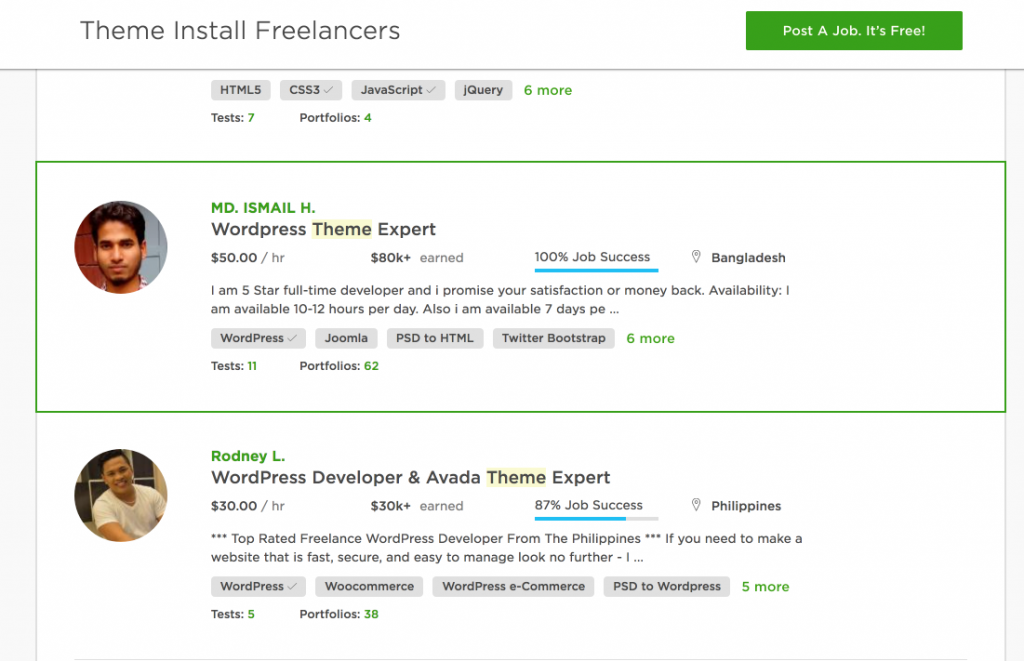 It's worth mentioning that you shouldn't really worry about someone else using your design.
With so many website templates in existence, there's very little chance that your prospective clients will have ever seen the template you're using, elsewhere.
And in any case…  Once your digital agency starts making some money, you can always hire a web design firm to help you create something that's custom to your agency.
Conclusion
In this post, we've looked at how you can create an awesome marketing plan for your digital agency. We even touched on some other important, but related issues, such as how much time you should spend on building a business plan.
Either way – what you need to do now is take action. Use what you've learned in this post and make use of it. Only then will you be able to get the results you're after, and benefit from all that we've covered in this post.
Don't worry if about getting things wrong. Provided you just get moving, everything else can be corrected along the way.
Good luck!

TRY SERPED.NET NOW
30-day free trial, 30-day money back guarantee