Things change pretty much on a daily basis in the world of SEO.
Since the announcement of Google's AI machine learning algorithm – RankBrain – in 2015, one of the most discussed topics in SEO galleries is:
The Impact of Artificial Intelligence (AI) on Search Engine Optimization (SEO)?
With Google admitting RankBrain being one of the top three ranking factors, these discussions have become even more worthwhile.

Image Source: IKF Communication Creator
In past 3-4 months, we also saw a spike in the number of SERPed members asking the same question. And, multiple posts claiming 2017 as the year of AI and Voice Search, we think it is the right time to dive deeper to understand more about it.
To get more clarity on this topic, we decided to go straight to the big guns and find out what they think about it. Our team reached out to 26 SEO Experts from around the globe and asked the following question:
How do you see the increasing role of AI in search algorithms and what are your suggestions for SEOs to handle it?
The responses from each expert are compiled below.
Fasten your seat belts and get ready for an awesome ride.
1) Albert Mora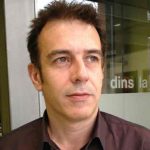 Albert Mora is the CEO and co-founder of Seolution, an SEO agency for Shopify e-commerce sites. He has been doing SEO from 1997 and has around 20 years of experience. Follow Albert on Twitter here.
Since the beginning of the Internet, artificial intelligence has played a relevant role in the operation of search engines. Logically, the algorithms have been evolving, but the fundamental underlying principle remains the same: search engines want to deliver quality search results to the users. For this reason, if you want a long term sustainable SEO results, you must think about the users first, not about the search engines. This implies:
Quality content on your website, to meet the needs of the visitors

Becoming the online reference for your niche or sub-niche

Not only improving the on-site SEO but the usability of the whole website

Do outreach, to search for links from reputable websites directly related to the topic of your website
2) Alex Chris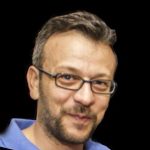 Digital Marketing Consultant at reliablesoft.net and author of The Complete SEO Guide. Alex has more than 15 years of experience in Digital Marketing, and he is working online since 2002. Follow Alex on Twitter here.
The AI does change the way Google is ranking websites but SEO wise, the recipe of success is pretty much the same: Great content, Avoid keyword stuffing, Add related keywords to the content and title, strong incoming links from highly trusted websites.
3) Ana Hoffman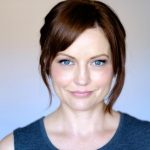 Ana never thought Internet marketing would be her career of choice, but when she got her head around SEO, she knew she had found her passion. That passion became the centerpiece of her popular blog, Traffic Generation Café. Ana is always ready to serve her readers and subscribers, with free traffic generation strategies, like SEO, social media, blogging and other internet marketing methods. Follow her on Twitter here.
The goal of a search engine is to understand and mirror the human evaluation of a page. The more human it 'thinks', the better it can serve humans.
AI is the ultimate answer to humanizing search engines.
In many ways, AI will make a job of an SEO a lot easier. After all, it's a lot easier for us to relate to humans than a machine algorithm. 😉
So what are humans looking for in a search engine result?
They are looking for the best and quickest solution to their problem – their query.
Thus, knowing your audience and the keywords they use to look for a solution will remain the key to being found.
Once you are found, your goal is to be read. So make it easier for both humans and search engines and make your content more readable.
Use:
keywords throughout your content
descriptive headings that help a reader follow along
bite-sized sentences
visuals
4) Anil Agarwal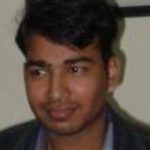 Anil Agarwal is the founder of BloggersPassion.com blog where he helps his readers in improving their search traffic and sales. You can connect him on FB here.
Although AI role is increasing in search algorithms to determine the weight of a web page, however, the user intent is still a top priority. If you're not focusing on giving the best experience to your target audience through your content, no matter what tactics you adopt, they are of no use.
So make sure to focus on people's intent rather than worrying about the AI role. That's how you succeed in the long run. As Google always say "content is king", that's what your top priority should be.
5) Ashley Faulkes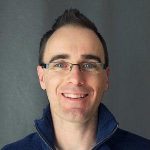 Ashley is obsessed with SEO and WordPress. He is also the founder of Mad Lemmings. When he is not busy helping clients get higher on Google he can be found doing crazy sports in the Swiss Alps (or eating too much chocolate – a habit he is trying to break). Follow Ashley on Twitter here.
Google is using AI to tune search to give the best results to the searcher. In some ways, this is not a major change, so it is not something I would recommend worrying about. It is just another evolution of Google's algorithm in the direction of filtering out the best results.
To handle this, I would just continue – providing excellent content (above the competitors) that answers the query at hand. Also, tuning things like Headlines and Meta Descriptions has been shown to have a significant impact at the moment. As Google is starting to look at user behavior and not just keywords or links.
So, if you stick to the fundamentals and stop trying to game the system you can still win – do keyword research, create great content and get some links.
6) Chris Dreyer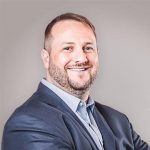 Chris has 12+ years of SEO experience and is the founder and CEO of Rankings.io.  He has worked with 100s of law firms as well as other businesses to help them increase leads and get more clients with search engine optimization. Follow Chris on Twitter here.
AI (or more specifically ANI for Artificial Narrow Intelligence) already plays a significant role in SEO and search.  Google's Rankbrain has been around for a little while and is key in weighing Google's core algorithms depending on the types of queries users enter into a search bar and the corresponding signals produced by those searches.
There is a lot of buzz around AI in the SEO community, and in the next 5-10 years, we are going to see a rapid increase in capabilities of what AI can do and how smart it gets.  That phenomenon is grounded in basic computing principles and the Law of Accelerating Returns.  The more advanced AI gets, the faster it grows.
As far as what that means for SEO I think it's safe to predict some short term impacts (although long term I don't think anyone has a solid idea of what's going to happen).  In the near term (i.e. 5-10 years or sooner), I think we will see a lot of loopholes for SEO closed.  Right now algorithms are pretty good at spotting link spam and other black hat tactics.  AI is going to make it much, much harder if not impossible to game a search engine.
Another thing that could happen is that sites will need to become much more niche-focused as AI works to sort out what are bad sites and what are good sites.  A lot of machine learning is based on existing examples fed to a machine.  For example, Rankbrain has to classify websites so that it can compare them to what it knows to be 'good' and what it knows to be 'bad'.  Sites that contain too much varying information (and that are not that well known in the offline world such as Wikipedia or dictionary.com) may have a much harder time ranking.  Sites that focus on a single topic area are much easier to classify and (as long as all else is equal) will have a better chance of ranking well for relevant phrases.
Lastly, in the near term, I envision SEO becoming far more technical than it is today.  If you think about it, in the beginning, it was super easy to rank well in search.  The tactics were extremely straight forward (i.e. keywords in a meta tag, any link placed anywhere from any other website helped, etc.).  Fast forward just a decade and SEO has already become much more advanced because search algorithms have become more advanced.  As search engines move closer to the realistic human analysis of websites (and beyond), SEOs will have to adapt.  We will have to understand how AI works in order to optimize sites to rank well.   
7) Chris M. Walker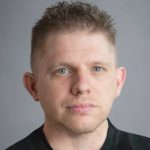 Chris M. Walker was active in the Information Technology industry for over a decade. In 2013 he formed his SEO agency and rapidly expanded it to have clients in numerous industries across the United States.
Chris also runs one of the most successful SEO services and outsourcing businesses in the industry with his services featured in Source Wave and other SEO industry webinars. You can follow his blog at http://superstarmarketingonline.com.
At first glance, AI might seem intimidating to the average SEO. They may think that none of the "tricks" they use to get rankings will work. In my opinion, however, a more intelligent search engine algorithm will only benefit an SEO professional. The key is for them to change the way they think. Instead of thinking from the perspective of an SEO they should think as a site or business owner. What actions would a person that is launching a new, or managing an existing site take in order to increase its search engine visibility? That is how the AI will determine ranking, and that is what a smart SEO will ask themselves when developing a campaign instead of thinking about what kind of links they should build or what type of metrics a site has.
8) Craig Campbell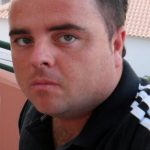 Craig Campbell is a UK based SEO Consultant with over 15 years experience in the industry. Craig is now focussing a lot more time providing training courses and tutorials online to share his experience with others looking to learn more about Digital Marketing with many FREE tutorials on his blog. Follow Craig on Twitter here.
I think as always the SEO game is changing and AI being used by the search engines has resulted in many minor changes over the short term. However, it's not like AI is something new, it's just getting better and more advanced. Which as a result means that that SEO's out there who use techniques that are maybe a little black hat may get caught out quicker. So anyone using tactics like that will have to be careful on what footprints they leave.
SEO has changed a lot over the years from the days of ramming sites with content full of keywords and any link counted, to a point where the search engines had to evolve and deal with those using automated processes to build links and all of that type of thing. There are folks who want to use spun content and all of this type of things, and it's becoming easier for search engines to identify that with AI and the other things they are doing to ensure that customers who do a search get a good quality relevant website on the search results.
SEO is a game that is constantly evolving and people have to try and test different things to ensure they remain ahead of their competitors, for me using tools and software to gather my own intelligence such as competitor analysis tools and keeping on top of the game is an important part of being an SEO. I feel that the people who say AI is changing the way SEO works come's from people who are lazy, or possibly using black hat techniques and are looking for excuses because they don't want to do SEO/Marketing properly.
For myself I don't put all my eggs in one basket and rely on organic search traffic, I think doing social media, webinars and many other ways to get myself in front of other people is all part of what I call my overall marketing campaign. But I do feel it is the job of SEO and Digital Marketing experts to adapt to change.
But for me, I have adopted a much broader marketing approach, as I for one do not want to have all my leads coming from search, and some AI change results in my leads drying up, so for me building a reputation and marketing myself on multiple channels is important.
It was much easier years ago for me to rank well, by posting to every directory under the sun, I wish SEO was as easy as it was 10 years ago, but technology changes, tools change and I've adapted over the years and tried new things so I think you have to embrace those changes and work on your overall strategy.
9) David Hood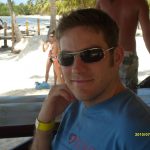 David has been doing Client SEO since 2012.  His journey to SEO is an interesting one. He struggled at first to make good money with it but figured out enough to do $140k in 2013.  His income has increased significantly every year since then.  Now he makes $40k per month and is about to hit $1 million in earnings. Learn more about his money making hacks here.
Technically, Google is a giant AI, but I don't think it is really that sophisticated yet.  Most often, it reads the text in the most important places and determines what queries your website is most relevant to based upon those high priority text locations.
With each level of sophistication, they want to add to their algorithm, the amount of computation grows exponentially.  In other words, adding a new important search engine ranking factor increases their resource needs by about 10x.
I suggest people don't spend too much time focusing on every "AI" tweak that Google makes or worrying about how close to sentient Google's AI is. Instead, I think it is more productive to spend most of your time trying to get high-quality links to pages and sites with proper simple On Page.
10) David Schneider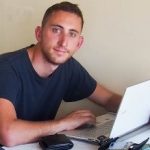 David is a content marketing guru and a go-to person when it comes to getting links and eyes on his content. He owns a product that is an amazing tool for blogger outreach, check it here http://ninjaoutreach.com/ . Follow Dave on Twitter here.
I think what AI brings to the table is speed. It will let them weed out other black/gray hats that have managed to dodge penalties, and they can increase the capability to recognize black/gray hat attempts. Still, I believe none of the fundamental rules changed. Google and other search engines still want the same thing: search results that give their users the best experience. As long as you stick to those fundamental rules, you'll do okay.
11) Deepak Kanakaraju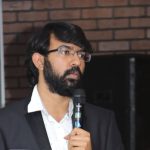 Deepak Kanakaraju is a Digital Marketing Author, Speaker, Trainer, and Consultant. He is the founder digital marketing blog – DigitalDeepak. He also runs India's largest Digital Marketing Facebook group with 36k+ members.
There has been some form of AI in search algorithms since the beginning. But the AI is improving and becoming more complex over time. All the AI tries to mimic human intelligence in ranking websites, and in the next few years, it will come dangerously close to human-level thinking. So you have to ask yourself the question – what if a human reviewed my website? Would he/she like it? Will they rank it high on the search engines? If yes, then you do not have an issue! Do not try to game the search engines because your rankings will be wiped out in the next algorithm update.
12) Evgeniy Garkaviy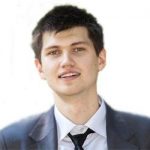 Evgeniy is an SEO consultant, Adwords certified specialist, and blogger. His expertise in online marketing has helped him to featured on many top blogs. You can check him out at www.Newsmakers.co.uk and Follow Evgeniy On Twitter here.
Whether it is "Ok Google" on Android and other Google platforms, Cortana on Windows and other Microsoft platforms, Siri on Apple platforms or Amazon's Alexa, the trend and the enthusiasm with which AI is being pushed in search, is something SEO must tune into very quickly.
The best way for an SEO practitioner to handle the increased role of AI in search algorithm is to study each AI closely. Identify the parameters the AI use to rank sites. Once these parameters are identified, you just need to ensure your site development incorporates the factors the AI you are targeting uses for ranking sites.
14) Jason Acidre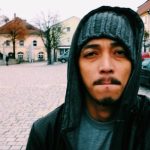 Jason Acidre is an SEO Expert based in the Philippines. He's the Co-founder of Xight Interactive and the author of Kaiserthesage, where he's written dozens of guides, case studies, and tutorials on SEO strategy. Follow Jason on Twitter here.
Obviously, Google is starting to understand complex/compound queries and is also capable of serving better search results for many of these queries.
Google algorithm's dependence on artificial intelligence and integration of different machine learning processes will only grow even more in the coming years (RankBrain is definitely just the first step).
But all these future additions will most likely aim to accomplish one goal – to satisfy searchers.
That's why the best action to take to future-proof your site's SEO is to focus on satisfying your target audience (especially those coming from search).
Ensure that you have the best answers for all the queries that your site's pages are targeting to rank for. It's imperative to optimize your site's content to match the searcher's intent.
Focusing on building your site's brand is also one of the key areas you should be investing more of your efforts on, through:
Consistently pushing out high-utility content assets that will be valuable to top, middle and bottom of your audience funnel (to build loyalty and solidify brand recognition).

Associating your brand with other authoritative entities/publishers/sites in your space (through content partnerships and other linking opportunities).
Google search results are brand-biased for a reason (and for other popular entities as well) because people trust them. That's why it's very important to build on trust to really win in Search.  
14) Jordan Kasteler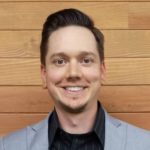 Jordan Kasteler is a freelance marketing consultant, entrepreneur. Passionately innovating status quo. He has a history of entrepreneurship co-founding and serving positions in such companies as BlueGlass Interactive, an Internet marketing agency and SteelCast, a tech incubator housing several other self-started companies. His work experience ranges from in-house SEO at Overstock.com, marketing strategy at PETA, and to agency-level SEO. Jordan is also an international conference speaker, blogger, and book author of A to Z: Social Media Marketing. Check out his blog here or follow him on Twitter here.
AI will make search engines smarter in how they understand user intent and behavior. They will reward sites for good engagement while serve more relevant results based on context (e.g. device, history, location, buy cycle, time of day, etc.). Algorithms will continue to learn from themselves and adapt to become more intelligent. This will change SEO as there'll be no set of signals to optimize for as algorithms will be dynamic, customized, and ever-changing. It'll become more important than ever for SEOs to understand their audience and serve their needs. A good user experience with compelling content will no longer be semi-optional.
15) Kevin Indig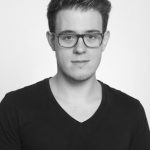 Kevin Indig currently manages SEO @ Atlassian (JIRA, Trello, Bitbucket, Confluence, Hipchat, …) and advises many brands around the globe for growth. A German implant living in the silicon valley, he has a long-standing background in startup and enterprise marketing for all sorts of industries. Follow Kevin on Twitter here.
In October, Sundar Pichai (CEO of Google) announced: "From mobile first to AI-first". This completely disrupts SEO and is the biggest change to the field since it's existence after my mind. The impact is severe. Searchmetrics declared ranking factors dead because of this, and they're right.
The connection between AI and SEO is Hummingbird (including Rankbrain). I realized the impact when I did some competitor research for Atlassian not too long ago. I was shocked! Not every page ranking in the top10 for a high search volume keyword had a strong link profile or super long content. It was all driven by user signals. There is no guarantee anymore that you link well with a lot of (good) backlinks. There is no guarantee anymore that you rank well with a lot of words on your page.
TRY SERPED.NET NOW
30-day free trial, 30-day money back guarantee
There are three takeaways for SEOs from this:
User satisfaction trumps everything. That CAN mean long-form content. But it can also mean a simple widget. Or a gallery of images.
Traditional ranking factors mean nothing without context.  Instead, focus on industry ranking factors and compare your site directly to your competitors in every aspect. Look at what's ranking in the top10 for the keywords you want to compete for and do it better than then. In the best case, 10x better! See Ross Hudgen's article on that for reference.
SEO becomes even broader. Yes, you still have to make sure your site is technically optimized, and that alone can be a full-time job for more than one person. But no, just checking off a list and expecting to get a flood of organic traffic doesn't work anymore. SEOs need to make sure the design and layout are on point, they need to make sure copy is insightful but engaging, and they have to make sure ads aren't killing the brand* – all to improve user signals.
*Side Note: users burned by ads are harder to win over with SEO
16) Kulwant Nagi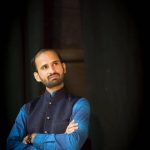 Kulwant Nagi is a professional blogger, world traveler, and a speaker. On his blog BloggingCage.com, you can read tips to become an awesome blogger, get traffic on your blog and how to make money with your blog. He is running more than 20 niche blogs where his team writes about technology, health, sports, and supplements. Catch him on Twitter @kulwantnagi and Facebook @kulwantnagi.
AI is playing a big role in ranking these days. Back in the golden days, people use to trick Google by feeding keyword-rich article, making them bold, italic, underline and finally domination the top positions. But with the boom in the internet usage, Google is putting extra efforts to provide accurate content to end-user, which ultimately involves AI to make it better.
AI understands a set of patterns, user's behavior, actions and finally filter the site. If a user is landing on your site by feeding any specific query in Google and spending a lot of time on your page and clicking on many relevant links in the article, this means that you succeed in delivering the right content. But if he/she is just bouncing back after few seconds, you lost the game.
To handle Google AI and to make search engines love your blog, I would recommend reading statistics based, research based articles which help users understand the concept in a deeper way. He/she spends more time on your blog and read many related articles to that specific topic.
Including LSI keywords and voice search keywords can be a big win here. Google is moving more towards voice search now, so making your content compliment to these changes will be a big win.
17) Michael Pozdnev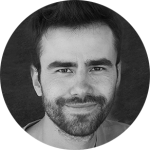 Michael Pozdnev is a dreamer and a pro in SEO with 16 years of experience who wants to become your friend. His best blog post: How to Write Your First Blog Post. Follow Mike on Twitter here.
I've been doing SEO for 17 years already, and the news that AI will eventually control the search algorithms keep appearing every year. However, in reality, virtually nothing has changed for all this time. Usual people keep developing these algorithms. They want to help the users get the most relevant response to their questions. And if you manage to create content that fits these rules + if you have a strategy for getting external links, you'll be on the first page of Google.
18) Mike Kawula
Mike Kawula is CEO of Social Quant, a top ranked Twitter tool by HubSpot, that helps you find the most relevant followers on Twitter. An entrepreneur whose last 3 businesses each hit 7 figures in less than 3 years with his last being ranked the 144th fastest growing company by Inc. Magazine.
He's an author, has been featured on CNN, interviewed by Anthony Robbins and featured in over 100+ publications. Follow Mike on Twitter here.
Artificial Intelligence is clearly improving the consumer experience of searching for products and services online.
There is a complex mix of algorithms running all the time, returning search results in a fraction of a second. And each search result has an entirely different algorithm working in the background.
Search engines like Google are better than ever at sniffing out garbage content and will toss low-quality sites into the virtual landfill dumps they belong in.
My advice for any business owner or startup who wants to assure they're not buried deep in search results is to invest (time and money) in site setup and SEO strategy.
AI analyzes your location, content, reviews, links, social proof, keywords, citations, site structure, onsite user time and behavior as ranking factors for your site.
If you want to win, stop trying to manipulate your rankings with some trending "hack" guaranteeing immediate results (there's no such thing in SEO).
Instead, do what has always worked in business and create the best user experience possible.
You can't go wrong by:
Consistently produce good content around questions your prospects are asking

Making your site accessible across whatever device your prospect wants to find you on and assure again it's an amazing experience

Making your site aesthetically appealing, fast, structured properly, and up to date

Over-delivering both online and off, so your visitor wants to tell everyone on social media, in person and on every review site just how darn good you are.
19) Mike Morgan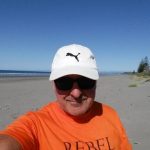 Mike Morgan – Co-founder and head strategist at High Profile Enterprises, an award-winning SEO and Content Marketing agency based at beautiful Ohope Beach in New Zealand (look it up!).Follow him on Twitter here.
One of the big discussion points for 2017 – how will AI affect implementation of SEO?
Google has been moving toward more accurate analysis to provide better answers since its inception. AI simply gives them smarter tools to do this. Several updates have been geared toward supplying this advantage – understanding intent despite linguistic complexity and ambiguity and some easy wins in local intent are already part of the everyday experience. However, there are numerous instances where this is still failing when more complex concepts and idioms come into play.
As an SEO the focus needs to be on when they get this right across the board. Think holistic, think grouping, think clusters when it comes to targeting. And focus on quality and treating the topic with respect. But most of all think about the User. How can you create a solution for exactly what they are looking for – no games, no tricks – just provide value.
20) Nat Eliason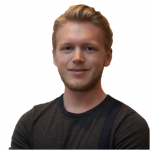 Nat Eliason is a writer at www.nateliason.com on all things interesting and author of "Come Again". In the marketing world, he works with brands to develop content and SEO strategies based on his experiences with Sumo, Zapier, Programming for Marketers, and his own site. Follow Nat on Twitter here.
To me, this just means that everything is harder to game. You can't use clever tricks for SEO anymore; you have to focus on what actually moves the needle: creating really great content that's better than anything else out there. AI will reward that, don't try to game it.
21) Nathan Gotch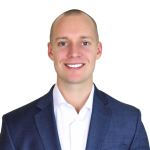 Nathan Gotch is the founder of Gotch SEO, a St. Louis SEO agency. He is a globally recognized SEO expert and entrepreneur. He helps business owners with SEO strategies, tools, and information they need to achieve their goals. You can check him out at http://gotchseo.com/blog/  and follow Nathan On Twitter here.
If your focus is on giving value to the user through content and experience, then it really doesn't matter. Google's objective doesn't change because they are using a different method. Google wants to give the searcher the best answers and results possible. My main recommendation is to move to a content-focused SEO strategy.
22) Robbie Richards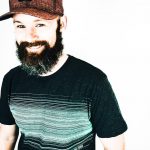 Robbie Richards is the author of robbierichards.com and the founder of Royal Jay's search marketing agency. He has been featured on Search Engine Land, Digital Marketer, AdWeek, Ahrefs, Huffington Post, unbounce, and other large industry publications. Follow Robbie on Twitter here.
In recent years, all search rank signals were based on information and discovery, but not learning. That was until RankBrain and machine learning arrived. Google is now able to draw context from queries (new and old) and learn it permanently. This study from Stone Temple found that AI machine learning improved search results by 54.6%.
With search crossing desktop, tablet, mobile and voice search, the way people search for information, and the way search engines interpret these queries, is rapidly changing. AI will help Google better understand the context of the queries that might not have the exact keywords that were searched for. Optimizing for RankBrain is not a cut-and-dry deal. RankBrain targets non-understandable queries and those containing colloquial terms. Therefore, it's a waste of time to try and target queries that RankBrain targets.
It is far more beneficial for SEOs to focus on semantics and context when producing content. Site structure will also remain extremely important as a mechanism to build relevancy and context through top-level navigation and internal link structure.
23) Sam Hurley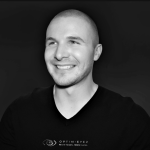 Sam Hurley is a lateral-thinking digital marketer holding years of experience in both agency and client-side settings. He is the Founder of Digital Consultancy venture: OPTIM-EYEZ.
He has achieved success for SMEs, national to international blue chip organizations while being ranked as the world's #1 digital influencer by Webinale and #2 most influential digital marketer by Onalytica. He was also recently commended as one of the top 3 content marketing influencers of 2016 by ScribbleLive.
Catch him on Twitter and LinkedIn for heaps of helpful material on entrepreneurship and marketing!
AI is the future, and the future is now.
RankBrain is Google's name for its first innovative, machine-learning artificial intelligence algorithm that's used to help process search results.
It's been officially named Google's third-most important ranking factor…and you can bet your rankings there will be many more algorithms like RankBrain to come…
One of RankBrain's primary purposes is to sift through what it deems to be relevant search results when a user enters a never-before-seen or otherwise unusual query (and learn from the user's consequent actions) — something Google has found difficult to interpret in the past.
Not only that, expect it to be constantly learning how to best serve visitors with the most relevant, authoritative, and trustworthy results available — minus the public updates of algorithm changes we've received in the past.
That means Google is becoming increasingly difficult to game these days. Simply put: You are better off focusing on publishing remarkable content that aligns with your target audience (while ensuring your website is similarly outstanding to navigate) and distributing this content heavily, rather than attempting to use, for example, isolated black hat tactics.
To optimize for RankBrain:
Research content topics thoroughly and cater for users' pain points.

Apply semantic keyword strategies.

Produce thought-leading content.

Distribute your content heavily across all mediums.

Ensure your website is easy to navigate.
I recently wrote a comprehensive piece on SEO Trends in 2017, which covers RankBrain and much more.
24) Syed Irfan Ajmal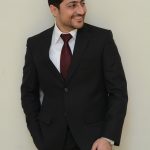 Syed is a serial entrepreneur, digital marketing consultant, author, and speaker. He has written for publications such as Forbes ME, Huff Post, Business.com, SEMrush, Virgin Startup, Tech In Asia and others on content marketing, SEO, growth hacking, and personal branding. He has done training and keynotes on the same topics in Pakistan and Dubai at Google Business Group sessions, various business incubators. He has also been a guest on internet shows such as SEMrush webinars, the MVP Marketing podcast, and the Profitability Revolution Paradigm. He blogs at www.SyedIrfanAjmal.com. Follow Syed on Twitter here.
Since Google still is the leader of the search world, I will share my views in the context of Google's AI. AI is playing an increasingly important role in search algorithms.
Back in the day SEO experts would anxiously wait for a new algorithm update and then update their onsite optimization and backlinking strategies accordingly.
However, today the changes to search engine rankings are more real-time. According to Gary Illyes of Google, the machine learning system RankBrain helps Google in "coming up with new signals and signal aggregations."
Through the use of deep learning and natural language processes, Google is able better understand user queries and provides more accurate results.
Let's use an example: If a user comes to your website and immediately goes back to the search results, Google may use it as a signal that the page it showed to the user was not relevant. Through AI it would learn from this action combined with other signals such as the user's search history, location etc., and work on providing better results.
This means that rankings for certain keywords can change in real-time based on the query used, and so it would be safe to say that the results that each user sees for the same keyword may actually turn out to be different.
So what does it mean for content marketers, SEOs, and bloggers?
For one, AI advancements are helping Google get better at recognizing the format (text, image, video, audio) of a content piece. This is good news for visual content creators since Google favors YouTube videos and other visual formats. Hence creating visual content (videos, infographics) and optimizing them through the use of relevant keywords, etc. in title, tags, meta description would be smart.
Also, with AI improving Google's ability to show better and more accurate results coupled with AI's ability to assess if a particular content piece was not relevant to a user (based on the associated bounce rate or other factors) it is more critical than ever to give more attention to factors such as:
Content quality (as  someone once said, 'writer for the readers rather than the bots'. So no keyword stuffing or other spammy, low-quality gimmicks)

Landing page design and copy

Relevant CTAs (so that once the user is done visiting your page, you can persuade them to go to other related pages, or get them to convert into email subscribers by offering them more in-depth content)

This also means it is important that before you work on earning backlinks for a content piece, you ensure that its quality is top notch. As Larry Kim says, a mediocre content piece with tons of backlinks will no doubt become a red flag when the visitors leave the page in no time after landing on it.
To sum it all up, delight the readers by providing top notch value through your content and work on engaging them and keep them entertained and 'infotained' throughout their stay on your page. In this regard it would also make sense to think about how your web page appears on mobile and what can you do to improve the user experience for mobile users.
25) Temi Odurinde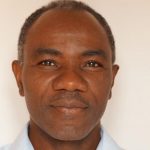 Temi Odurinde is an online professional, with over a decade of experience in digital marketing, web hosting, and web development.  He is passionate about sustainability and long distance running. Follow him on Twitter here.
According to the people, AI is the future of search engine ranking and other online technologies for that matter. Deep Learning System powers AI, such as Siri and OK Google. No one fully understands how deep learning works just yet. One thing we are sure of is that it learns and responds to the command by taking in a large quantity of data.
The best way for SEOs to handle AI in search is to do what they have always done in the days before AI. That is to build quality SEO friendly, responsive website, get quality links and root a website in a locality. Most of the time, AI uses the location of the search query, to determine how SERP pages are served to the person searching for information.
26) William Harris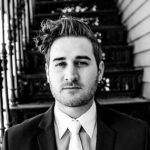 William Harris is a growth marketer and entrepreneur that has positively improved many businesses – from eCommerce stores growing revenues 100% in 2 months to SaaS companies growing revenues 270% in 7 months. He blogs at Elumynt. You can follow William on Twitter here.
When it comes to AI and search algorithms, you have to remember that they have one main goal in mind – to provide the most relevant search results to a human being.  If humans like the results, then they come back to search there more often.  Your goal as an SEO is to take your attention away from algorithms and AI – and focus on what will make your page more relevant for the human beings that will be looking for your information.
WOW… This is too much information to digest at one go.
Around 6350 words later… I would like to say a massive well done if you have made it this far.
The good news is that you now have 26 expert's views to shield your SEO strategy before Artificial Intelligence (AI) make any dent to it.
What is your take on – How do you see the increasing role of AI in search algorithms and what is your suggestions for SEOs to handle it?
Tell me in the comment section below 🙂
And.. If you haven't checked our 52 Copy-paste topic idea for your blog, click here. Use them today, drive more traffic and you are sure to succeed.

TRY SERPED.NET NOW
30-day free trial, 30-day money back guarantee