A lot of what we do for SEO focuses on long-term strategies that rely mostly on off-page SEO. An example of this is finding backlinks. However, did you know that on-page SEO is highly effective and a lot easier and quicker to get done?
In this article, we'll create an on-page SEO checklist for you to use every time you're adding content to your website or blog. You can also use this checklist to analyze your website's pages and improve them by following these steps. ?
This is a definitive list of all the steps you should take to ensure your website has a great on-page optimization for search engines. Follow it thoroughly and you'll find it's a lot easier to rank for your chosen keywords. On to the list! ?
URL
1. Include Your Primary Keyword in Your URL
In 2016, at a hangout from Google, it was mentioned that having your main keyword in your URL is a factor for improving your rankings. Even though it's not worth it changing all your old URLs to insert keywords in, you should do it for new pages.
Whenever you write a blog post, include your main keyword for in the URL (after careful keyword research, obviously).
2. Use a Simple URL
Make your website easier to crawl by using an easy URL. An easy URL does not use unnecessary forwarding, like:
yoursite.com/marketingautomation/bestmarketingautomationsoftwareforsmallbusiness.php
See how long a URL can get if you're not careful? ?‍♂️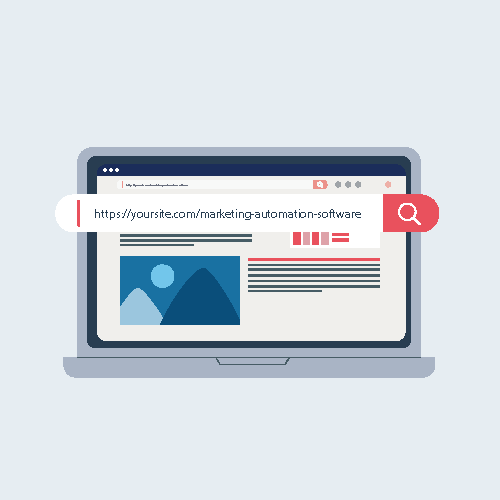 Choose something like yoursite.com/marketing-automation-software which will make you follow rule #1, using your keyword "marketing automation software" and separated by hyphens or dashes. It's not advised to use underscores in your URL.
This will not only make your website easier to crawl, but also helps your users by making your URLs easy to remember.
Here is how we do it on our blog:

Tags
3. Use Your Keyword in Your Title Tag
As is widely known in the SEO community, all tags are relevant when it comes to optimizing a page. We'll start with the title tag.
It's essential to have your target keyword in your title tag.
Title tags indicate to search engines what your page is about, so using your keyword in your title tag will show the relevance your content has for that search term. Of course, other factors will be involved that we'll be talking about further in this article, but using your keyword in your title tag is a good beginning. ?️
You should know that your title tag is going to show up on search results as the title of your content, so it's of the utmost importance to have your keyword in there to assure users that you're going to answer their question in your content.
By the way, the sooner you use your keyword in your title tag the better. The same goes for your content, as we'll explain in a bit.
4. Use Your Main Keyword in Your Meta Description
Another place in which you have to use your keyword is your meta description tag.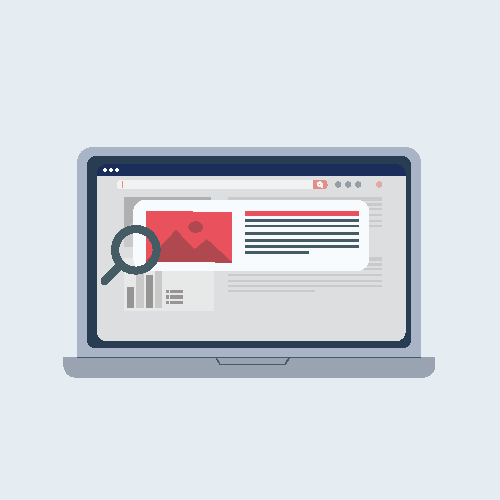 Your meta description tag is going to show up on search results along with your title tag. So, that's why it should be a clear description of what users are going to find in your content.
When it comes to length, we advise you never to write more than 160 characters. It's better to write a short description of your content than to go over the limit and get your meta description truncated by Google.
In your description, it's not that important to add your keyword in the beginning, but we would also advise that you should not place it too much towards the end either or it might get hidden in SERPs. If you're on the safe side and follow our practice of never writing more than 160 characters, you should be fine. ?
There are a few things you should consider about your meta description:
Be concise
Explain what your content is about and the issues it solves
Use your main keyword once, don't stuff your meta description with similar keywords
And that's it. You've got yourself an optimized meta description.
Here is a great example:

5. Optimize Your Alt Img Tags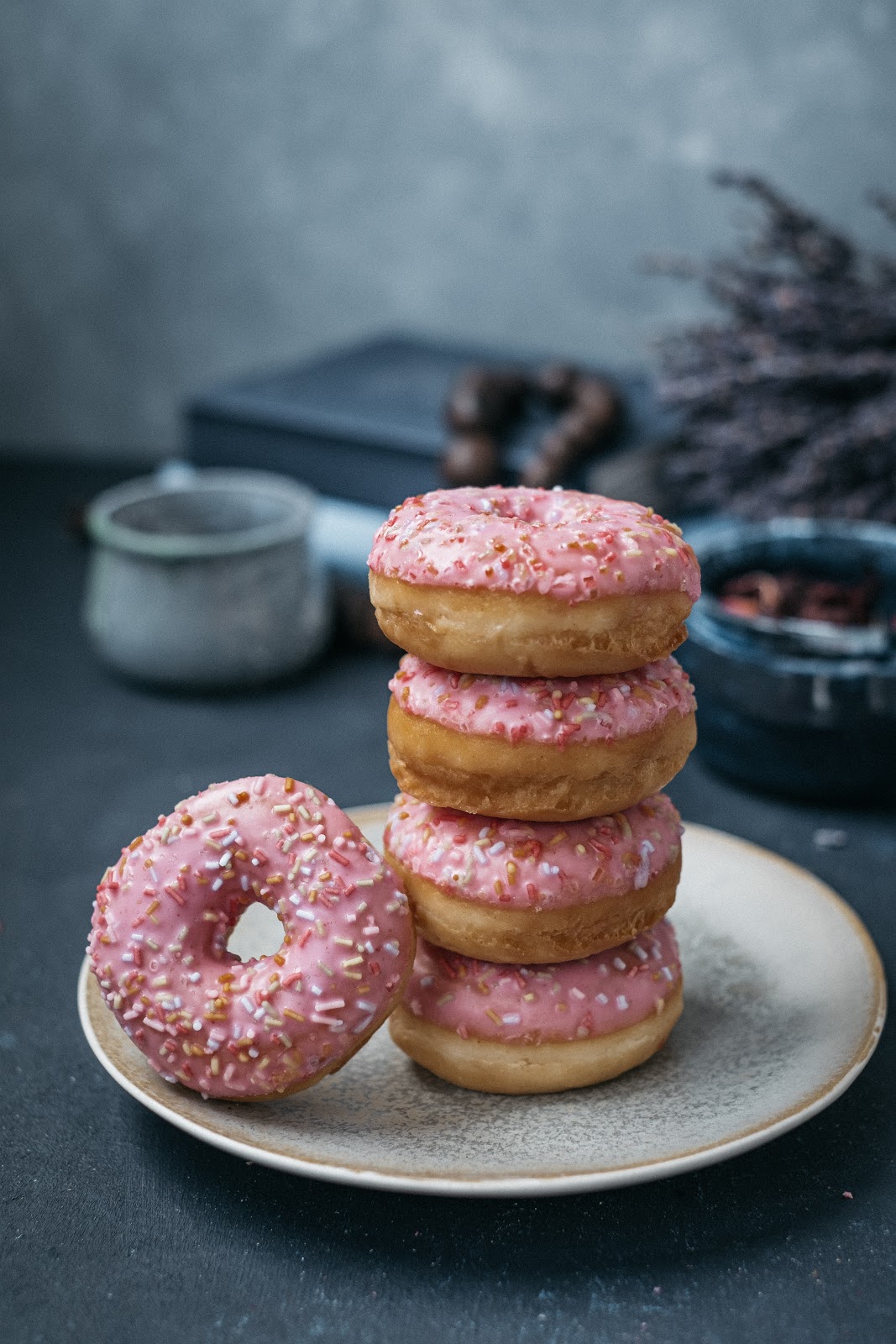 If you're using images on your website or blog post, it's important to use the correct alt img tags. Instead of just using random numbers or letters, pick an alt that describes precisely what is going on in your picture.
This will make it easier for search engines to read your pictures and understand whether they're relevant for your context or not. Take this image as an example:
You could use as an alt img "donuts" or "pile of pink donuts". Which one do you think it's better? The more descriptive. The better you describe your image, the easier it is for search engines to read it and attribute it a ranking according to your target keywords.
The easiest way to go about this if you're using your own images is to name them straight away when you add them to WordPress or the CMS of your choice. Then it's easier to set their name when you're filling out the alt img tags. ?️
6. Use Your Keyword in <H1> Tags
When you're writing a blog post, it's highly relevant to add your keywords to your H1 to H6 tags. The order in which you use your keyword should follow their relevance: use your main keyword in your H1 tag, and the order tags should follow the same order, from the most relevant to the least important.
Why should you do this? Because if you use your keyword within HTML, it's easier for search engine crawlers to read it and they're going to give it priority over other occurrences of your keyword inside the content.
TRY SERPED.NET NOW
30-day free trial, 30-day money back guarantee
You should always use your keyword inside your content anyway, but remember to have it within your H1 to H6 tags. You can use these tags to establish your keyword hierarchy. Use your most important keywords on H1, H2, and H3 tags, and leave the keywords that are less relevant for other tags.
This way, all your target keywords will be within the tags according to their order of importance. This will show search engines you are targeting those keywords and help you rank all of them according to your order.
Links
7. Internal Links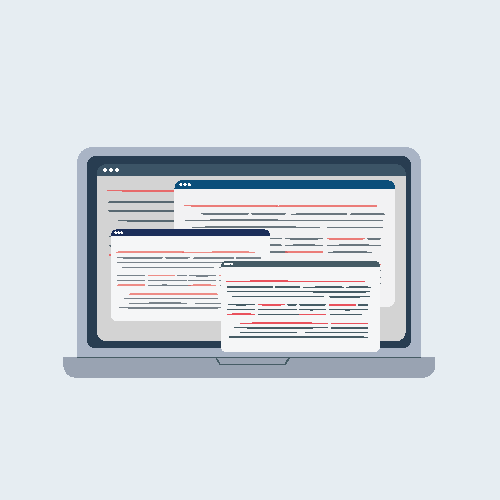 Something that most of us forget when we're writing a blog post or a new page for our website is internal links. Internal links are links that point towards other pages on the same website. As an example, if you wrote an article about donuts, and then an article about pink donuts, you'll want to link to your first article when you're writing about pink donuts.
This is quite easy to do if you keep up with the posts that you have already published. The way you do this will depend on the number of people you have writing for you. One easy way to keep track of written articles is to add them all in a Google Sheets file.
If that's not an option, you can use an Excel file that all of your writers have access to. When a new article is written, it should take into account the previous articles so you can link to them or to other pages on your website.
This will help your SEO strategy easily, without having to pay for backlinks from other websites or anything of the sort. Creating internal links is essential for your on-page SEO because it makes it easier for crawlers to reach any page of your website through your links.
So, create an internal linking structure and keep on doing it whenever you add new content. It's going to pay off in more ways than you expect.
8. Outbound Links
It's good to have links on your website pointing towards external sources. This adds value. Why? Because, if you're doing it right, you're pointing towards sources for the data you're mentioning, which brings authority to your game.
Want to build a good website with good backlinks? Link to your sources first. If you link to your sources, chances are other website owners will notice your link and link back to you. Even if they don't, you're already doing the right thing by pointing links towards the websites that you used as sources for your content.
Sources are important. They show that you didn't think of it by yourself, but if you choose them wisely, they might be high authority websites from which people would gather you know how to research your subjects as you're writing. ?
You see, the thing about on-page SEO is that you're not doing it only for search engines. You're doing it for the users who are going to land on your page and decide whether it's worth it to read your content – which, of course, you want them to.
So make your content mentionable. Create memorable content that has a reputable foundation. Then you'll get those backlinks you so deeply desire. Remember to create unique content. We'll cover that further in this article.
9. Working Links
Make sure all your website links are working or if they're not, they have a 404 page with a link towards a relevant page. It's important to have evergreen content, but if you don't update your website structure, you might as well forget about evergreen content.
What we mean by this is that all links on your website that are crawlable should be working. If Google bots crawl your website and all they can find are 404 pages, don't expect much from SEO because off-page SEO won't help you here. You need to work on your website first. ?
To make sure your website is easily crawlable, use tools like Search Console. They'll help make sure your website complies with Google's rules for SEO, and check all pages that have been disconnected or have changed their URL.
We advise using Google Analytics or SERPed Analytics as well to monitor your website's performance, not only in terms of SEO but in terms of general metrics, like traffic volume and sources.
Content
10. Length of Content
Various sources claim that the length of your content on each page is going to influence your search engine results ranking. The average length of the posts that ranked higher on search engines is close to 2,000 words.
What this means is that you'll have to write longer posts and more content on your website page to rank higher. Pages with plenty of HTML and little to no text rank usually lower. However, to write longer content, you'll have to research more into your subject, as we discuss in the next item of this checklist.
11. Depth of Content
Another factor about content that will influence your on-page SEO strategy is the depth of your content. This is hard to measure, but what it means is that you have to be thorough in your explanations and definitions to make your article completely unique.
If you're writing about a specific subject, don't just scrape the surface for a few shareable quotes. Write in great detail, explain everything you can think of about your subject. Don't be afraid of writing too much – if you find there are walls of text in your content, break them off with images, lists, infographics, charts…
The thing about these interruptions is that they can help you explain complex concepts by dividing them into smaller chunks of information. Infographics are of great help in showing relations between concepts and actionable insights. ⛏️
So, whatever you write about, be detailed. Users favor articles that explain exactly what they are about and that go in-depth by providing tips and insights that you couldn't find elsewhere.
If your article is more detailed and clear than your competitors' versions, you are more likely to rank higher for your keywords of choice.
12. Include Multimedia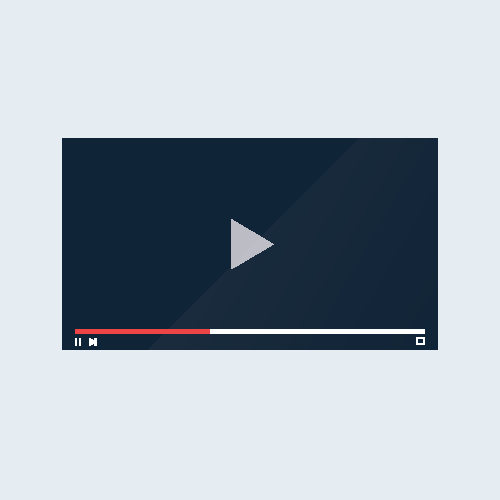 As mentioned above, including images in your content is always a good idea. In fact, using images and videos can decrease your bounce rate and make your users spend more time on your website, which are two factors that help your SEO strategy.
If you have a high bounce rate, search engine crawlers will consider your content as irrelevant or not useful for what your users are searching for. So you want to do whatever it takes to increase your dwell time – the time users spend on your website before moving on to the next one.
Using images and videos also makes your content more easily shareable, which you can make even easier by adding social media sharing buttons on your content and on each of the images and/or videos.
Multimedia also gives your readers a break from reading while holding extra information. You can create your own videos from specialists in your company speaking about the features of your product, as an example, if the article subject requests for it. ?
13. Use Fresh Content
What do we mean by using fresh content, you ask? Well, it's essential to keep updating your website frequently. Of course, if you have a website about your product or service, it's not easy to keep on changing it every now and then. That might just lead to confusion.
The easiest way to do this is to have a blog on your website which you keep on feeding with new content. It's not feasible to constantly update a website for the sake of updating; however, a blog brings fresh content and should be maintained religiously.
Every blog post should be 100% unique even if you're talking about a commonly discussed topic. This will ensure that users keep coming back to your blog for more. At the same time, having a constantly updated blog on your website tells search engine crawlers that your website is up to date. ❄️
Now, the frequency of your blog posts may vary. We recommend posting according to your industry and your marketing goals, but it's common to see great success among bloggers who post once a week or twice a month, as it happens with Brian Dean.
What this means is that you don't need to post every day to keep your content "fresh". Test your frequency and see what works for your blog. It will also depend on whether you have the time to write in your company blog or if you have the budget to hire a freelancer or an in-house copywriter to do that for you.
Here is an example:
14. Check Your Grammar & Spelling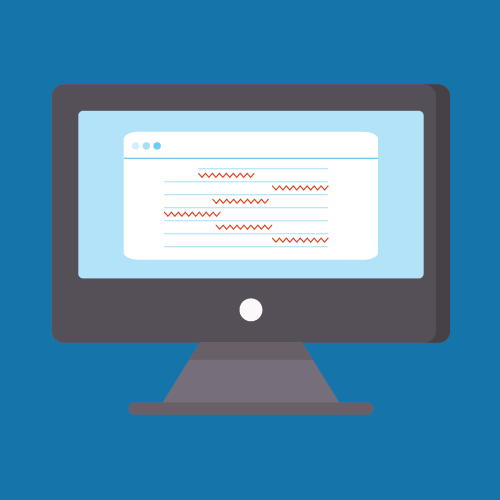 It should go without saying, but solid grammar and spelling on your blog posts should be mandatory. If English is not your native language, or writing is not your best skill, you can count on apps like Grammarly.
Grammarly helps even professional copywriters ensure their work is typo-free and prevents bad grammar by suggesting corrections. The free version offers spell-check and a few grammar corrections, so you should do just fine without having to pay for the Premium version.
How does grammar affect your SEO? This video explains why grammar and spelling are relevant factors to SEO. ✍️
So, if you want your website and blog to be successful according to SEO rules, take good care of your spelling and grammar. And, while you're at it, pick a font that is easy to read with enough space between the lines.
15. Focus Your Content Structure on User Experience
One of your goals when writing content for your website should be to make it easy for users to read it or skim through looking for the bit that interests them. To make this happen, there are several things you should do:
Use lists
Use paragraphs often to create breaks in your text
Leave lots of blank space
Use media like pictures and videos
Great user experience is essential for your on-page SEO. ⛹️
After all, you want your users to stay on your page to make your bounce rate lower (more on that later).
The best way to make sure users stay on your page is by offering them a great experience on your website and/or blog. Make your articles easy to read, use images wisely and don't forget to add plenty of line breaks.
That's what great blogs like Matthew Woodward's do and they're highly successful. Remember, when you're optimizing your page, you're doing it for both machines and people. Making your content easy to analyze should be one of your priorities when writing new content.
16. Make Sure Your Content is Unique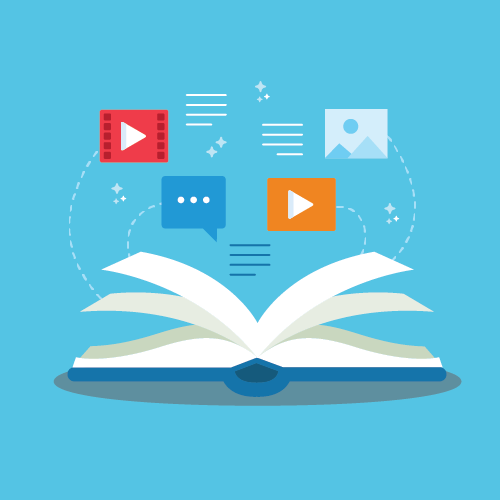 Websites with duplicate content are very unlikely to rank well on search engines. What happens when a website has duplicate content is that your duplicate pages cannibalize each other's SEO value.
Cannibalizing content will make your pages on your website try to rank against each other, which will create a situation in which none of them ranks for the target keywords. But how could your pages have duplicate content?
This happens very often when a company uses similar pages to display different services which are similar to each other. Let's use a law firm as an example.
A law firm will offer services that are quite similar in their nature, so it's normal to use similar pages with the same content and very few differences from page to page. This should be avoided at all costs.
No matter how difficult it is to create unique content for each page, your rankings depend on it to some extent. Do thorough keyword research for each of your pages before you start writing and apply those keywords wisely, never using synonyms on different pages (more on why we advise that later).
Another thing you should keep in mind is that the uniqueness of your content determines its value. If you're writing an article that does not add anything new to existing content on other websites, you might as well not do it.
Write from a different point of view. Don't do what everyone else is doing; of course, you'll have to use your sources, but add your personal touch to make your content unique. If you don't offer something new, chances are you won't rank that high.
People are tired of reading the same things day in, day out. Add something new to your website and to your users' lives. ?
17. Use a Low Reading Level
You should make sure the reading level required for users to understand your articles is as low as possible.
You're not writing a novel – you're writing to make other people understand what you have to offer. You don't know the reading level of all your users, and quite a few sources recommend that you write on a 7th-grade level.
This means that you have to balance between writing for uniqueness and make sure you use easy vocabulary, short sentences, and frequent breaks. But how do you know the reading level you're writing for?
Well, there are quite a few SEO plugins that help you understand if you're making your articles too complicated for the general public. One example is the well-known Yoast.
You might have noticed that the article we link to at the beginning of this segment mentions Flesch-Kincaid metrics. You don't need to know what that means exactly. You can just use Yoast's tools to make sure your articles are at a low reading level.
In case you still have your doubts, check out this article to find out more about how Google ranks content based on reading level. As we've mentioned before, on-page SEO is about making your content easy to read for bots, but also for people.
The easiest your content is for people to read, the easier it will be for crawlers. ?️
18. Use Your Main Keyword at The Beginning of Your Content
Your main keyword should appear in your content as soon as possible. Sources quote that you should use your main keyword in the first 50-100 words of your content.
This tactic makes crawlers find out what your content is about quickly and easily. If a bot has to crawl through your whole article or page to find out the keyword, it's going to get lost and you won't rank for your target keyword. It's that simple.
But how do you make sure that you have your keyword that early? There are several strategies, like asking a question that is implied in your keyword and giving a partial answer that you'll develop later in your article.
Your introduction should state clearly what your article is about, and that will help you in using your main keyword. The keyword you choose should reflect exactly the subject of your article, using the search terms that users are more likely to type into the search bar.
When researching for your keywords, remember your main keyword does not have to be the one with the biggest number of searches. That is important, but it's also relevant to choose a keyword that will fit in your content easily.
If you're selling watches in your location only, it would be reasonable to think that you should target the keyword "buy watches near me". However, how do you fit that in a sentence without seeming like you rammed it in?
Further in this article, we'll discuss keyword strategies that make it easier to target the right keyword. ?
19. Use LSI Keywords in Your Content
LSI stands for Latent Semantic Indexing. Although the name is not intuitive, it represents a quite simple concept.
What this type of keywords does is provide context to your main keyword. Let's say you're writing an article about smartwatches. A few LSI keywords could be:
Best smartwatches
Where to buy smartwatches
Best smartwatch brands
Cheap smartwatches
Let's be clear, it's quite dubious if these keywords actually do help your optimization. However, it doesn't hurt to add them – it's easy and some sources indicate that LSI keywords help search engines make sense of your content.
By adding context to your keyword, you can not only make your article stand out from other competitors which aren't using these keywords, but you're making sure your page is indexed correctly according to your main subject. ?
Another example. Let's say you have a shoe store and you sell Vans sneakers. However, if you just use "buy vans", you could be talking about buying a vehicle. You can have "buy vans" as your main keyword and then add keywords such as:
vans sneakers
vans trainers
buy vans sneakers
buy vans shoes
As you see, LSI keywords can offer you a lot when it comes to adding meaning to your content. Even if they don't help you much with SEO, it doesn't hurt to try.
20. Use Synonym Rich Content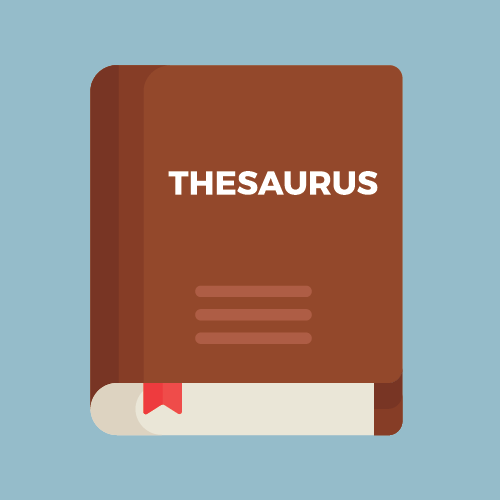 Due to Semantic Search, your content can rank for synonyms of your keywords. What does this mean, you ask?
Semantic search looks for keywords that can be expressed in a different way and ranks them both for a specific search term. Going back to our last example, your article about "vans sneakers" can rank for "vans trainers", because bots recognize sneakers and trainers are the same thing even though the word is different.
So how do you achieve this? Using keyword research to make sure you pick target keywords that have synonyms which are easy to associate with the search terms you are using in your content. ?
Keyword research solves a lot of the issues that may arise as you create your content. Good keyword research will help you a lot further down the line. So, think your keywords through with synonyms in mind as well.
21. Try The Same Keywords in a Different Order
There are plenty of things that people might look for using the same terms but in a different order. Let's say you are looking for a way to purchase Moonlight Benjamin's album "Simido". You might use search terms such as:
simido moonlight benjamin
moonlight benjamin new album
moonlight benjamin simido
moonlight benjamin album 2020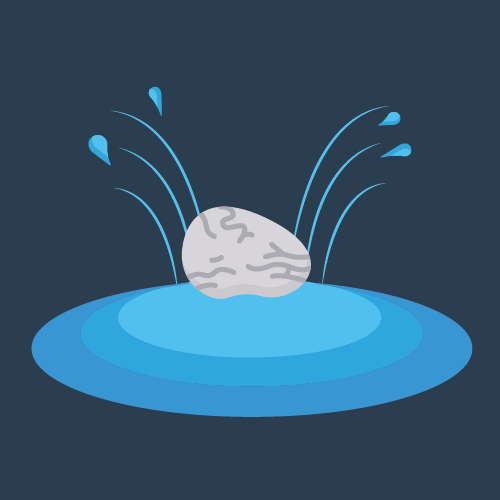 Since people can research the same thing, using the same words, but in a different order, you need to make sure you use all possible variations in order for the same search terms. This way, you're making sure that your work won't be all in vain if you optimize only for a specific order of the words that compose the search term you're aiming to rank for. ?
We recommend to always check the keyword tool of your choice to have more ideas about how to mix up the words in your target search terms.
Technical
22. Have a Responsive Website
Just because this article is about on-page SEO, it does not mean we're not going to get into aspects of SEO that require code. In fact, this is one of the most important tips we're giving you when it comes to on-page SEO: responsiveness.
As you'll see in the graph below, mobile search has been increasing steadily over the years. And the share of mobile on organic traffic is going to keep on growing in this new decade.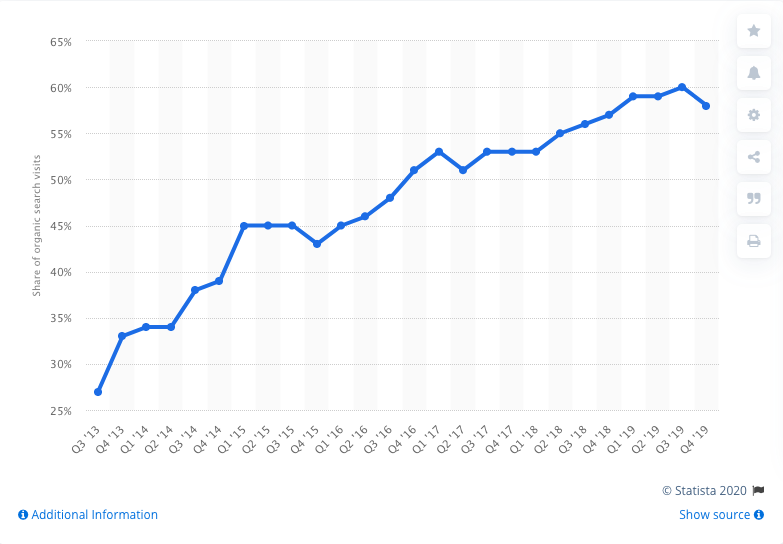 Taking into account the importance of mobile, you cannot afford to have a website that is not responsive, which means that it does not perform at the same level in different screen sizes.
This is something that has to be checked for every single page of your website. If you don't know how to do it, reach out to a developer you know or hire a freelancer to take care of the mobile responsiveness of your website.
Knowing that most people who visit your website are going to do it from a mobile phone at a certain point, your website has to be as spotless on mobile as it is on a laptop or desktop.
This is a highly relevant factor for SEO – Google and other search engines will penalize a website that is not responsive and you might lose your chance of getting those first page results.
But other than that, it's quite easy to figure out that if your website does not work on mobile, you are going to lose customers. Users don't trust websites that are weirdly formatted on mobile and it gives your company an amateurish look.
Also, if your buttons, pop-ups, and opt-ins do not work on mobile, how are you going to get these leads? Users are not patient enough to move to a desktop just to fill in a form – they'll give up straight away.
So, remember: responsiveness is not a luxury. It's a necessity.
23. Optimize Your Website's Speed
Ever since 2010, Google has been taking into account your website's speed to decide how high you rank on SERPs. And its criteria have been getting harder and harder to attain when it comes to website speed.
There are several tools like Smush that help you improve your website's speed without coding by compressing images and other media.
You can also use Test My Site to check how fast your website is and compare it to the worldwide average. Unlike Smush, Test My Site is a free tool provided by Google.
If you're wondering why your website speed matters so much, try opening a website on your mobile. If it takes longer than two seconds to open, are you going to wait? Of course not. That's the same thought behind Google's implementation of this rule.
A slow website is bad for crawlers and bad for users. Remember, your SEO efforts are meant to make your website better for robots and better for people. ?‍♀️
24. Improve Your Dwell Time & Decrease Your Bounce Rate
If you haven't heard of dwell time in SEO before, it is related to how long people stay on your website before moving on to the next. Dwell time and bounce rate (the percentage of users who abandon your website immediately as they land) are tightly interconnected, and the way to improve both is similar.
First of all, your content plays a huge factor in determining whether users are going to stay on your website or not. Follow our previous recommendations under the "Content" subtitle, and remember to add value with whatever you upload on to your website.
Be it text, images, or any other media, it's got to be worth it. It's got to be detailed and addresses all your users' doubts. It's got to be long and have a certain depth to it, but without taking away from the ease of reading. ?
Internal and external linking also help users stay on your website for longer. Give your visitors sources, and links to other articles of yours that are relevant to the subject at hand.
Although Google hasn't so far admitted using bounce rate as a factor in SEO, Moz has come to quite a few interesting conclusions regarding user engagement and SEO rankings. So, you should monitor your bounce rate consistently and make sure it stays as low as possible.
25. Use HTTPS
Google favors websites that use HTTPS instead of HTTP.
It has been this way since 2014 and it's expected that this ranking signal will only increase over time.
If you still don't have an SSL certificate on your website, it's about time to get one. This is quite easy to get and relatively easy to install. ⚙️
Wrap Up
So, this is our on-page SEO checklist for creating new pages on your website, updating existing ones, or writing blog posts. We recommend that you add this article to your favorites so you can come back to it every time you need it.
We don't claim that our list contains every possible step in on-page SEO – after all, everyone has different methods. We tried to bring the tips that were based on studies and white papers from industry specialists, making our list as reliable as possible.
Here is a summary of all the steps we included in our checklist: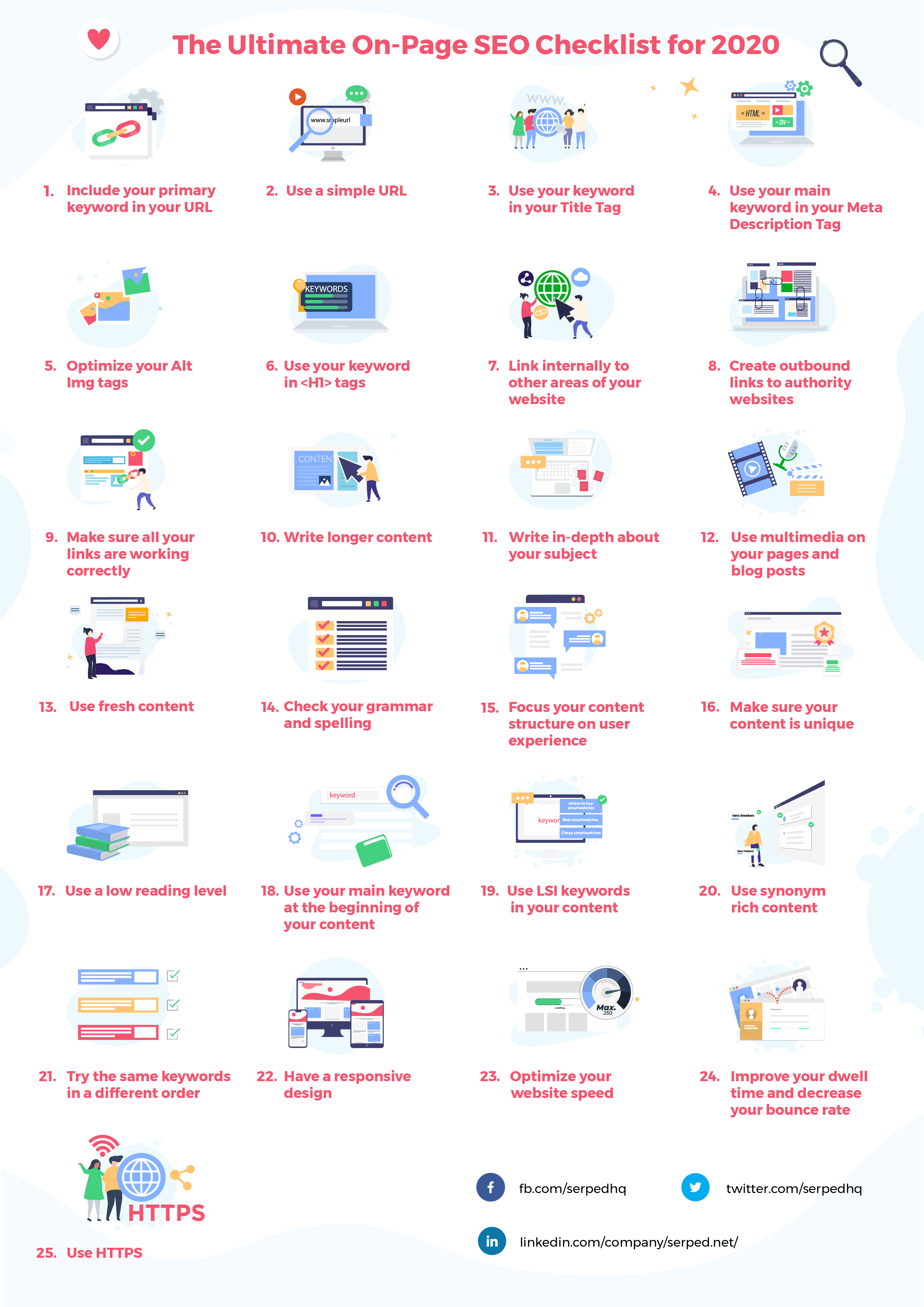 If you already use SERPed.net, remember you can get unlimited SEO audits of your sites using in Site Manager. We analyze a lot of different aspects, including on-page SEO of course, as well as speed, mobile-friendliness, security…
We hope you've enjoyed this checklist and, if you have any questions, feel free to ask them here in the comment box or through our Facebook, Twitter, or LinkedIn.

TRY SERPED.NET NOW
30-day free trial, 30-day money back guarantee