Rank Tracker is one of our most popular tools, so as you can imagine, we give it special attention. ?
Here are a few of the improvements we made and new features we released these past few weeks…
New Tag System
When adding keywords to Rank Tracker or Local Tracker, you can now enter a tag, or select an existing one, in the "Assign Tag (Optional)" field.

Needless to say, the tag(s) you enter or select are applied to the keywords you add, as you can see below:

You will then be able to filter keywords by tag.
If you hover over a keyword, you will see a little tag icon. Click it to open the Tag Menu.
From this Tag Menu, you can:
Search an existing tag, to apply it to the keyword
Select an existing tag, to apply it to the keyword
Create a new tag, and apply it to the keyword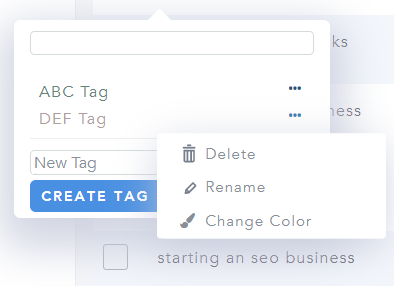 You will also find options to:
Delete an existing tag
Rename an existing tag
Change its color
If you click on the tag, you will see another menu: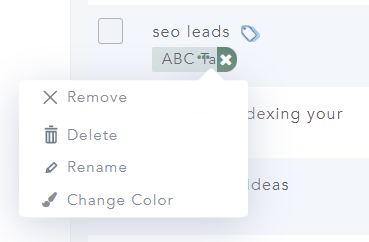 This menu allows you to:
Remove the tag (to remove the tag from the keyword)
Delete the tag (to delete the tag and remove it from all keywords)
Rename the tag
Change its color
This new tag system should help you categorize the keywords you track. A huge improvement we're sure many of you will like a lot!
Map View
We added new map graphs to Rank Tracker, so you can check your Average Position, Estimated Traffic, Search Visibility and % in Top 10 in different locations.
In Rank Tracker, simply select a site in the drop-down menu on the left. Then, click on "Map View" under "Graphs" in the left menu.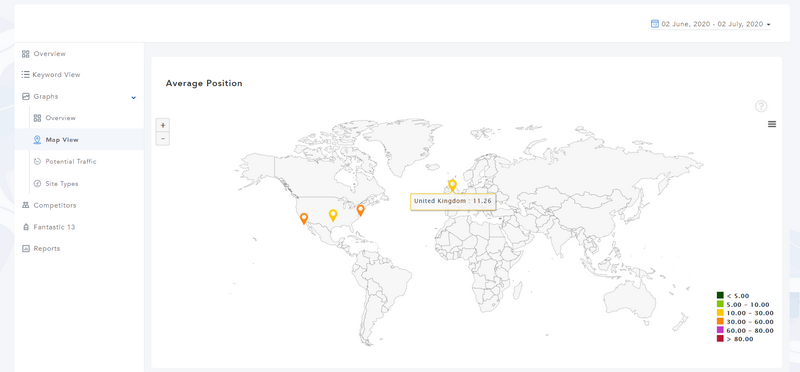 That way you can see how good or bad you rank in different locations, in the blink of an eye.
Site Types
As you may have noticed, there is a new "Site Types" section in the left menu of Rank Tracker.
In this new section, you can see what kind of sites rank in the Top 100 for all the keywords you track.

In this example, you can see that for the selected period of time, 51.7% of sites ranking for the keyword "seo leads" were blogs, 31% were general sites, 6.9% were tech sites, 3.4% were videos… You get the idea!
Choose Table Columns
Want to generate or schedule a rankings report from Site Reports? You can now choose which columns you want to display or hide in the "Keywords List" table.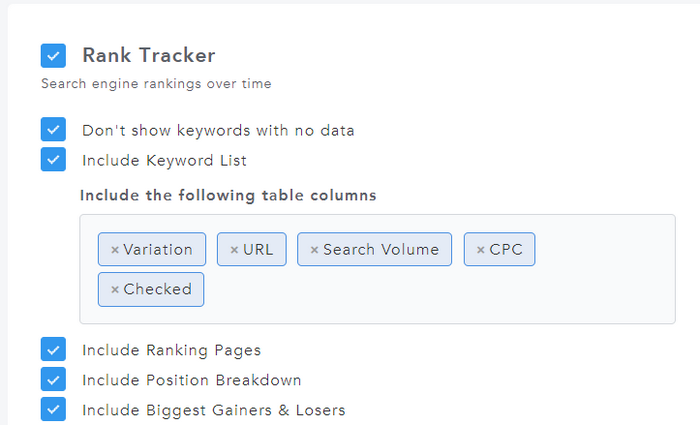 For example, you could decide to display the variation percentage, ranking page, search volume, but not the cost-per-click and last check date.
More coming soon, including a major feature in Local Tracker… Stay tuned! ?
If you have any questions or feedback, don't hesitate to leave a comment below.
➡️ Not a member yet? Click here to sign up now…
➡️ Already a member? Log in now and give these new features a try!
Remember you can also find us on Facebook, Twitter and LinkedIN.