It's already Summer in the Northern Hemisphere and thus time for us to give you a quick recap of all the new features and improvements released over the past few months.
Before we start, here is our Spring 2021 update in case you missed it.
We recently released a new feature called Local GeoGrid which allows you to track local rankings in different locations on a map. A must for Local SEO!
➡️ Click here to learn more about this new feature…
Keyword Research
Keyword Lists
You can now create your own keyword lists in SERPed.net, using keyword results obtained from Ultimate Research, What Ranks Where and Long Tail Keywords.
To create a new list or add a keyword to an existing list, simply hover over the keyword you want and click the + icon. You will then see a modal window that allows you to add the keyword to an existing list, or create a new list.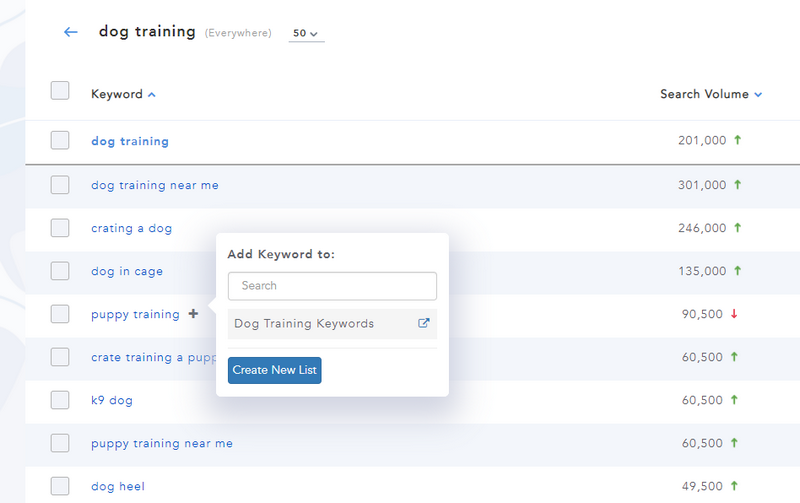 You can then access the lists you created from the Keyword Lists section.

A powerful feature… Make sure you give it a try!
YouTube Tracker
Mini Graph
We added a mini graph to the "Keyword View" section of YouTube Tracker, so you can see how the rankings have evolved over time, in the glimpse of an eye.

Just in case you're wondering… This graph comes in a larger size. To view the large version, simply click on the keyword or mini graph. This will open a modal window like the one shown below:
Site Reports
Rankings Reports
You can now choose which table columns you want to show in Local Tracker reports, as shown in the screenshot below: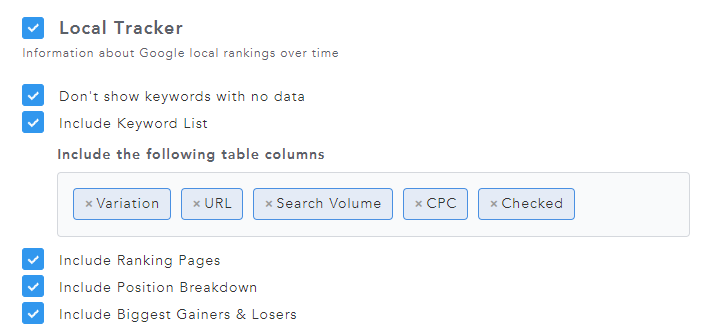 This means you can further personalize your reports, and show only what you or your clients are interested in.
Rank Tracking Tools
N/A Values in Graphs
We used to completely hide N/A values in Rank Tracker, Local Tracker and YouTube Tracker graphs. They are now displayed, at Position #110 in Rank Tracker and YouTube Tracker and Position #25 in Local Tracker.

This way, all positions are represented in graphs.
New Keyword Positions
When you add a keyword to Rank Tracker, Local Tracker, Instant Check or YouTube Tracker, you don't need to refresh the page to be able to see the position anymore… The position will appear, almost as soon as it's available.
Expired Scraper
New Suggestions
Not sure which website you would like to get a backlink from? Expired Scraper now gives you suggestions of popular websites by Moz Domain Authority (in addition to by country), as shown in the screenshot below: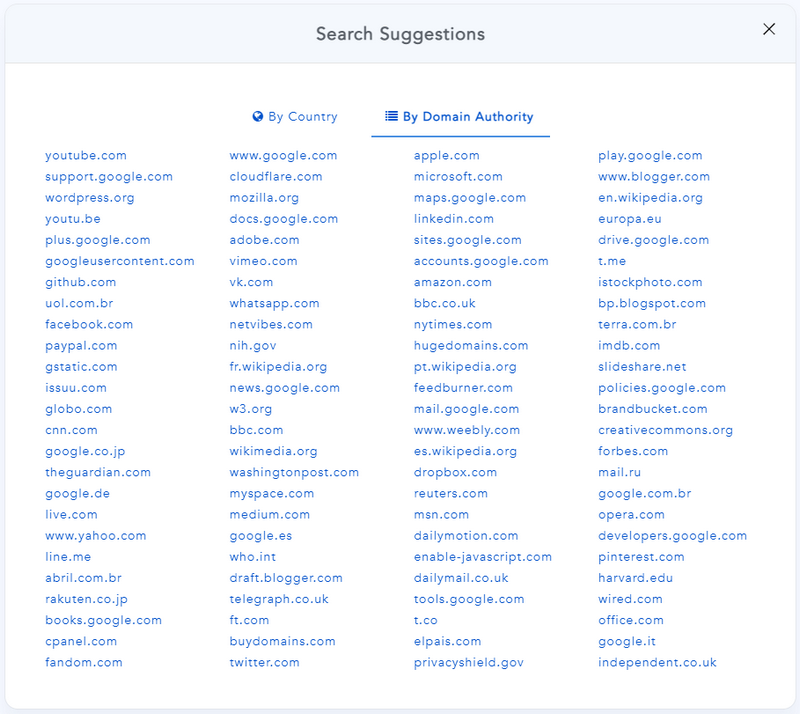 Citation Scanner & Competitor Citations
New Citation Sources
We added more citation sources to Citation Scanner and Competitor Citations.
As a reminder, Citation Scanner is a tool that scans directories and similar platforms to find out where any given business is listed, and where it should be but isn't, while Competitor Citations is a tool that allows you to compare the citations of any local business listed in Google vs. their top competitors.
Other Improvements
Loading Speed
We also improved the loading speed of the Web Analytics history page.
➡️ Not a member yet? Click here to sign up now…
➡️ Already a member? Log in now and give these new features a try!
If you have any questions or feedback, don't hesitate to leave a comment below.
Remember you can also find us on Facebook, Twitter and LinkedIN.