Winter is almost over in the Northern Hemisphere and it is thus time for us to give you a quick recap of all the new features and improvements released over the past few months.
Before we begin, here is our Fall 2021 update in case you missed it… 🍂
Let's begin…
Aged Domain Finder
We added more domains to Aged Domain Finder, so you now have a wider variety of aged domains to choose from.
At the time this writing this article, there are 10,537 expiring domains and 179,251 expired domains in our database.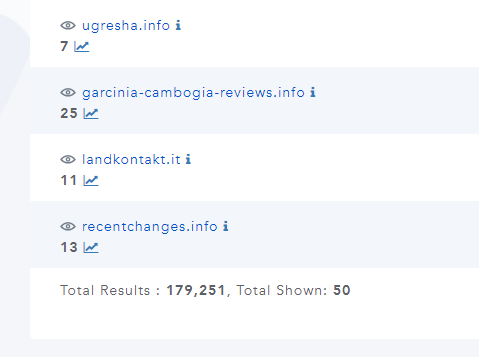 Remember you can enter specific criteria in the search form, including a keyword, a price range, top-level domains, metrics and more.
This should help you find plenty of strong aged domains for your blog networks, niche sites or even a new project.
Top Expiring Domains
The changes done to Aged Domain Finder also affect Top Expiring Domains, which means that you can find plenty of strong aged domains in this tool as well.
There are currently 588 top expiring domains listed.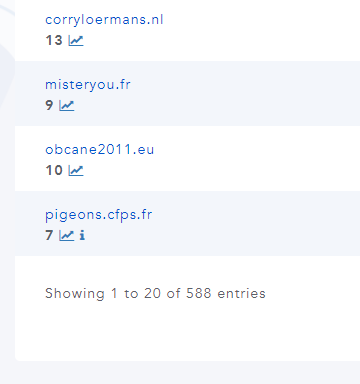 ---
Aged Domain Finder vs. Top Expiring Domains – What's the difference?
With Aged Domain Finder, you have access to our entire database of both expiring and expired domains. It's up to you to run a search, using the criteria you are interested in, to find domains that suit you.
On the other hand, with Top Expiring Domains, you only see the best expiring domains available in our database, according to our criteria. In other words, we already selected the best ones for you, to help you save time.
---
If you're interested in acquiring aged domains, make sure you give both these tools a try!
Uptime Monitor
Mini graphs shown on the Uptime Monitor dashboard are now clickable.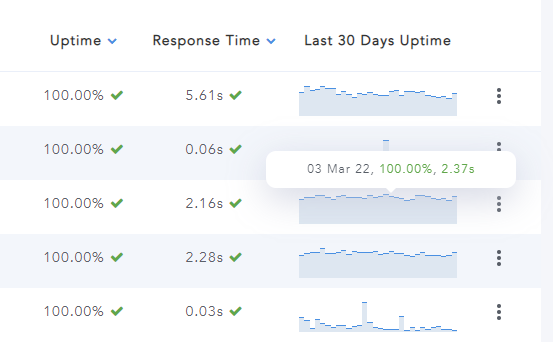 If you click on a mini graph, it will redirect you to the large-sized version, where you can also find more information about your site's uptime and response time.

New Tooltips
You can now learn more about our tools by hovering over the question mark located at the top right of each tool.
When you do this, a tooltip appears, with a short description of the tool, as well as a link to a help article and, if applicable, a tutorial video. You will also find a link to a suggested tool at the bottom of the tooltip.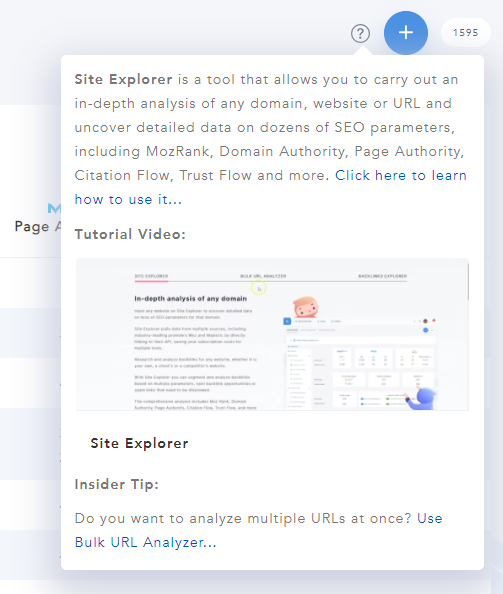 That way, if you are not sure what the tool you just opened does, simply hover over the question mark to find out more.
New Tutorial Videos
We added several tutorial videos to our Video Tutorials section, which you can access by clicking on the orange lightbulb at the top right and then on "Video Tutorials".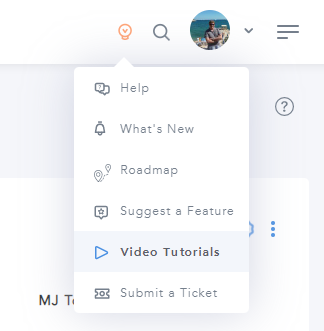 If you need help with a tool, or simply want to learn what you can do with tools you haven't used yet, make sure you visit this section. Remember we also have a help section where you can find plenty of frequently asked questions and help articles.
Other improvements
We made several other improvements to various tools as well, to improve reliability. Making our tools more reliable has been one of our main focuses these past few weeks.
If you experience issues of some kind, don't hesitate to get in touch with our friendly support team, by opening a ticket from the members area.
More new features and improvements are coming soon. Stay tuned!
➡️ Not a member yet? Click here to sign up now…
➡️ Already a member? Log in now and give these new features a try!
If you have any questions or feedback, don't hesitate to leave a comment below.
Remember you can also find us on Facebook, Twitter and LinkedIN.