It's now Spring in the Northern Hemisphere… Time flies, doesn't it?
As always, our developers have been very busy. Here is a quick recap of the new features and improvements we released these past few months…
Before we start, here is our Winter update in case you missed it ?
SERPed Agency
First of all, we'd like to remind you about SERPed Agency which is a new membership add-on specifically designed for digital agencies.
In short, SERPed Agency allows you to:
Create fully customizable, white-label client dashboards
Find more SEO leads and clients
Monitor social activity and track social performance (coming soon)
If you do SEO for clients, SERPed Agency is a must! This module will help your clients make the most of their time by not burdening their already busy schedule with unnecessary meetings.
Show exactly what they want and need to see, when they want to see it. That's less work for you, more value for them. Read more about SERPed Agency here…
Improved Notes
Speaking of SERPed Agency… We recently improved the "Notes" widget. Links to Google spreadsheets are now automatically converted into a spreadsheet icon. The same goes for Google Docs links, Google Drive links, PDF links…

For example, you could link to the list of backlinks you created for your client last month. That way, when the client logs into his dashboard, he can access this list, without having to ask you. This is just an example of course… You can share all sorts of documents with your clients via their dashboard.
Site Manager
New GMB Stats Tab
We added a new section to Site Manager, called "GMB Stats". First, you will need to connect SERPed to Google My Business, via the "Edit Site" modal. Once this is done, you can open the "GMB Stats" section to see useful statistics including:
Total Searches, Views, Actions, Photo Views & Post Actions
How People Find Your Business
Where People Find Your Business on Google (over time)
Customer Actions (over time)
Post Actions (over time)
All Posts, Reviews & Photos
A must if you do local SEO, either for yourself or your clients. You can of course give access to this section to your clients in their dashboard, provided you have the SERPed Agency add-on. If not, you can get it from the members area.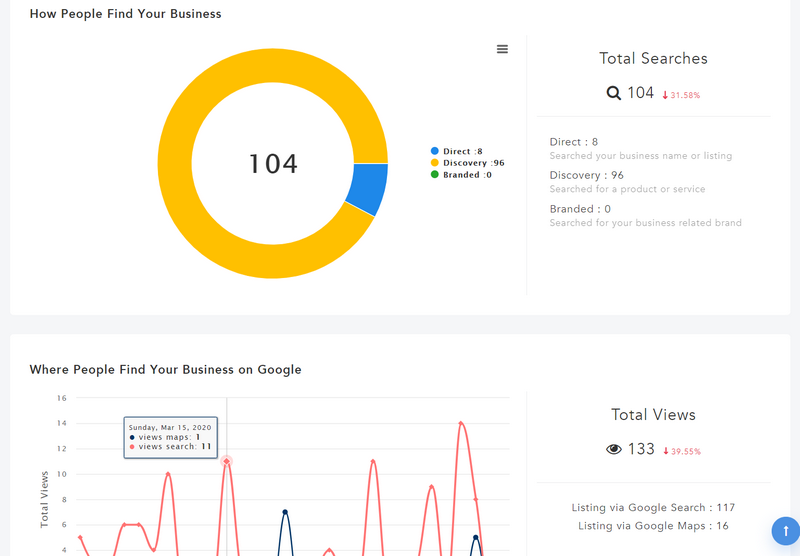 Add Multiple GMB Locations Per Site
Do you have a client site with multiple business locations? You can now add multiple Google My Business locations in Site Manager, as you can see below: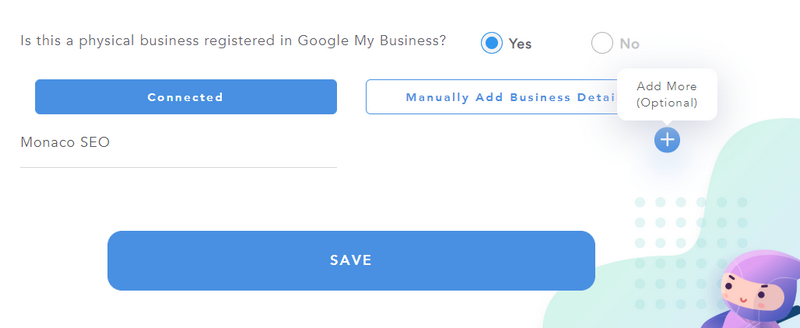 This means you can access the statistics of the different business locations in the "GMB Stats" section, as well as show the metrics of different locations to your clients in the dashboard you created for them (SERPed Agency required).
Add All Suggested Inner Pages
As you know, you can add inner pages to Site Manager, so you can track their metrics and backlinks, run page audits and more, for all your important pages.
You may have noticed we suggest to you a few pages that you can add. Well, you can now add multiple suggested pages at once, by clicking on the "Add All Suggested Pages" link at the top right of the box.

A huge time saver! ?
Site Reports
Send Automated Daily Reports
Site Reports allows you to generate all sorts of reports, for yourself or your clients. You can also schedule reports… For example, you could send a rankings report to your clients every week or month.
Well, now you can also schedule daily reports, as you can see below:

Edit Scheduled Reports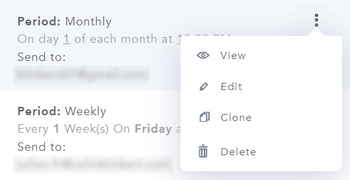 Speaking of automated reports, you can now edit scheduled reports, by clicking on the "Edit" link on the right of the report in question. That way you can change the design or content of the report, add or remove recipients and more, without having to start from scratch.
Alerts & Notifications
Monitor Response Time
As you may already know, you can monitor the uptime and response time of your site with Uptime Monitor. You can ask our system to show you an internal notification or send you an email every time one of your sites goes down…
Well, you can now ask us to show you an internal notification or send you an email when the response rate of your sites increases by more than X seconds. X is up to you.
For example, you could choose to be alerted by email when the response rate of your site increases by 4 seconds or more, as shown below: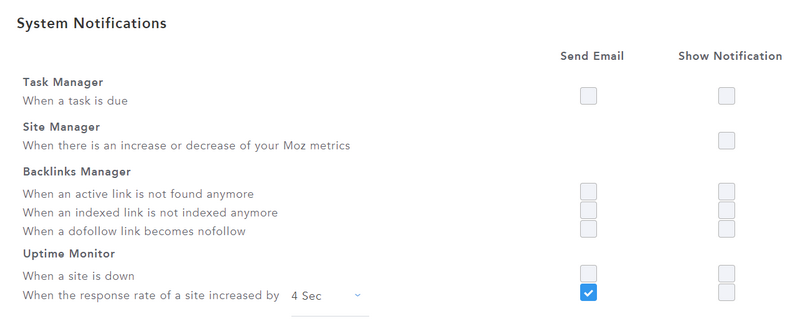 Content Curator
New WordPress-like Editor
We improved Content Curator by adding a WordPress-like editor, to help you format the content the way you want more easily.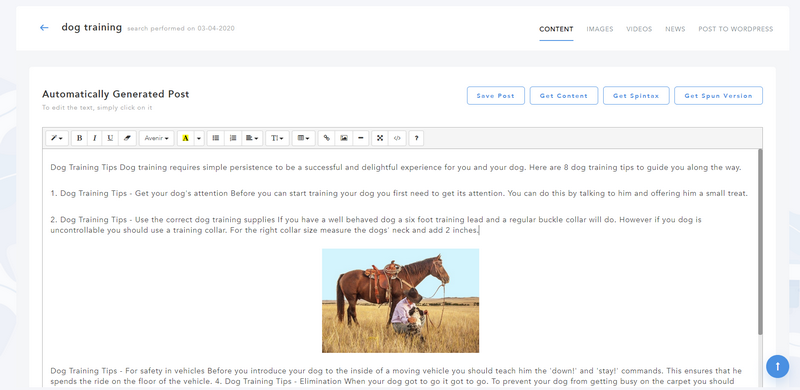 Other Improvements
More Directories in Citation Scanner & Competitor Citations
We added more than 110 new directories from a few different countries (including the US, the UK, Canada, Australia…) to Citation Scanner and Competitor Citations. This means you can find more local citation opportunities…
As a reminder:
Citation Scanner helps you find local citation opportunities, so you can create citations for your clients and find local businesses that are not yet listed in popular or relevant directories.
Competitor Citations allows you to compare the citations of any local business listed in Google vs. their top competitors. Read more about this new tool here…
New CSV & TXT Export Option for Backlinks w/ Flags
Want to submit spammy links to Google's Disavow Tool?
You can now easily export "Backlinks w/ Flags" in the form of a CSV or TXT file in Site Manager. All you need to do is to go to that section and click on "Export to .CSV" or "Export to .TXT", as you can see below:

New Tool: Map Pack Prospector
Finally, remember we recently released Map Pack Prospector, a new lead generation tool designed to help you find local businesses that need help with SEO, so you can get in touch with them and offer them your services.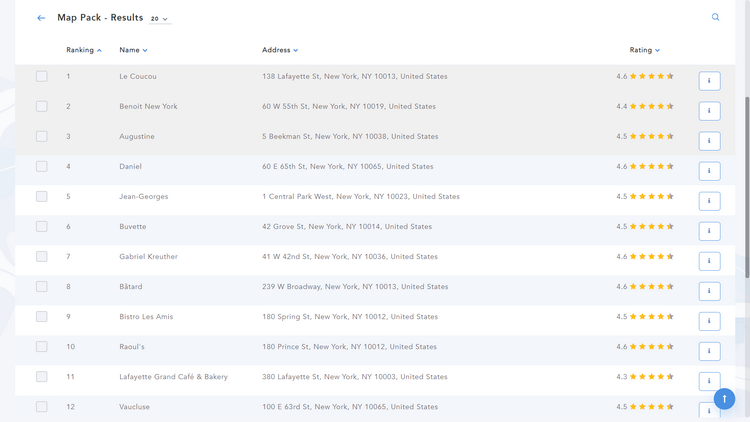 You can read more about it here…
➡️ Not a member yet? Click here to sign up now… Make sure you take the Agency add-on or you will not have access to this tool.
➡️ Already a member? Log in now and give this new lead gen tool a try!
If you are a member but don't have the Agency add-on yet, log into your account, click on the "Agency" button located at the top and follow the on-screen instructions.
If you have any questions or feedback, don't hesitate to leave a comment below.
Remember you can also find us on Facebook, Twitter and LinkedIN.