It's now Winter in the Northern Hemisphere and thus time for us to give you a quick recap of the new features and improvements released these past few weeks.
Before we start, here is our Fall update 🍂 in case you haven't read it yet.
SERPed Pulse
Google Algorithm Update Tracking
We released our very own Google algorithm update tracking tool, called SERPed Pulse.
This free-to-use tool will help you determine when the latest Google algorithm updates occurred, so you can easily figure out if they had an impact on your rankings or not. If you see a peak, it means a major update might have taken place.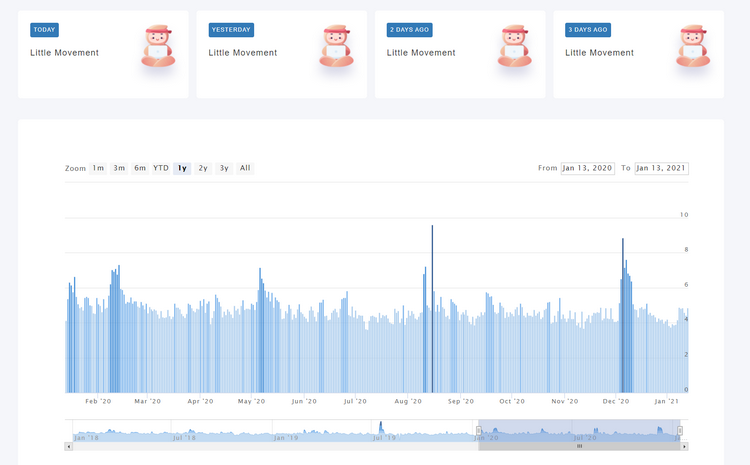 You can even select a specific country and/or device, for more detailed results.
What Ranks Where
New Filter Option
If you open the What Ranks Where search form, you will see a new "Only show positions of 11-100" option.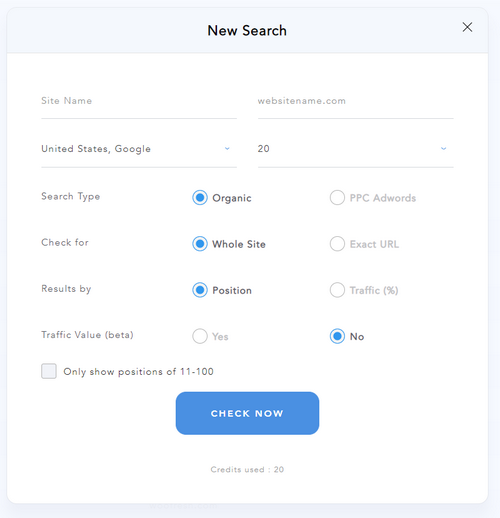 If you tick this box, all keywords ranking in Google's Top 10 will be excluded from your results, which means you will be left with keywords ranking 11th, 12th, etc. as shown below: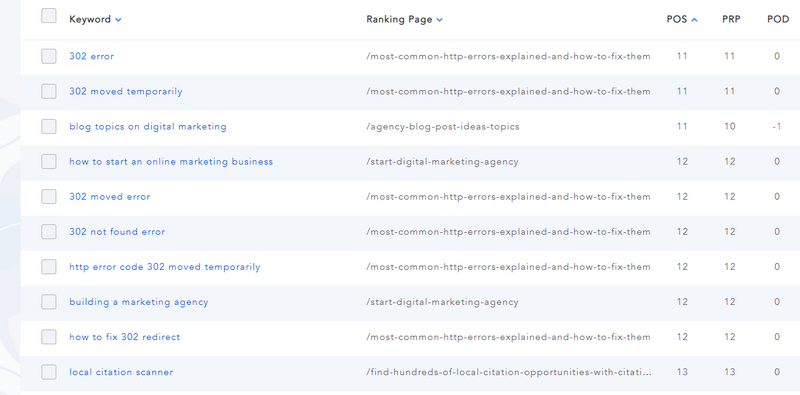 The idea here is to find opportunities to get more keywords ranking on Page 1. Imagine you have a few keywords ranking 11th or 12th… You just need to put in a bit more effort to get them to rank on Page 1, where you would obviously get more exposure.
Estimated Traffic Value
You can now see the Estimated Traffic Value of each keyword found by What Ranks Where, as well as the total estimated value (for all the keywords found), as shown below: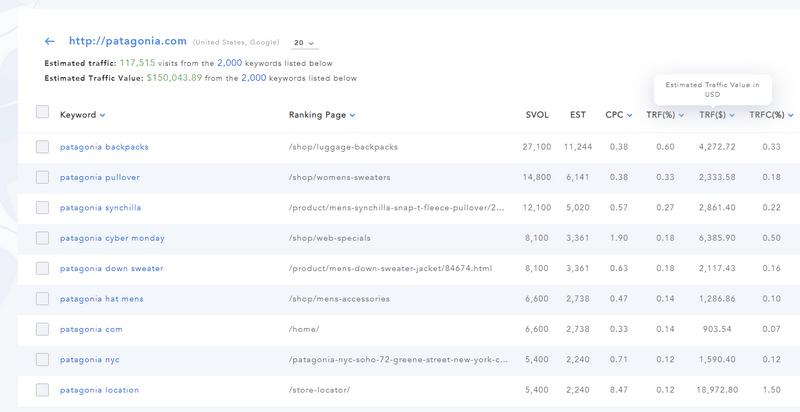 To see these numbers, make sure you tick "Yes" next to the "Traffic Value" option on the search form.
Please keep in mind these are just estimations, to give you an idea of the traffic value. At the time of writing, this feature is still in beta.
Rank Tracker
Automated Backlink Notes
Every time you add a backlink to Backlinks Manager, if the Target URL is found in Rank Tracker, a backlink note is automatically created, so you can see when the backlink was created in your overtime graph.

This also applies to existing backlinks, so you can see if they had an impact on your search engine rankings. 👌
Content Curator
AI-Generated Articles
You can now generate articles using Artificial Intelligence (AI) in Content Curator.
If you try to curate a new article, you will see 2 options, as shown below: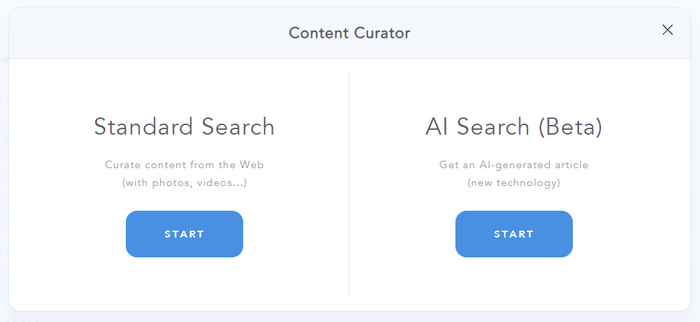 Standard Search: Curate content from the Web
AI Search: Get an AI-generated article
If you choose to do an "AI Search", you will see the following form: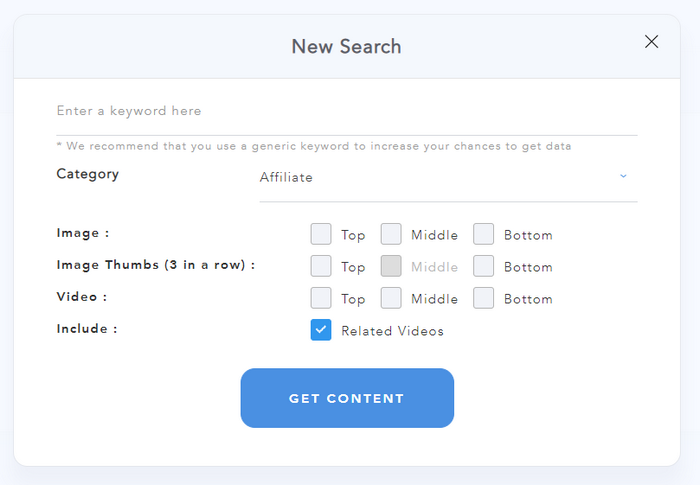 Simply fill it out and Content Curator will generate an article for you, using Artificial Intelligence.
This new feature is still in beta at the time of writing. If you have any feedback or suggestions, don't hesitate to let us know!
Citation Scanner & Competitor Citations
New "Mark as" Column
As you may already know, Citation Scanner and Competitor Citations help you find directories where you can get listed.
We added a "Mark as" column to the results table, so you can easily track what's "To Do" and what's already "Submitted", as you can see below:

Advanced Prospector
More Data in CSV Files
The CSV files you export from Advanced Prospector now include more data, including:
Prospect's address
Keyword position
Rating (if applicable)
Don't know what Advanced Prospector is?
Advanced Prospector is a powerful client acquisition tool, which is included in the SERPed Agency add-on.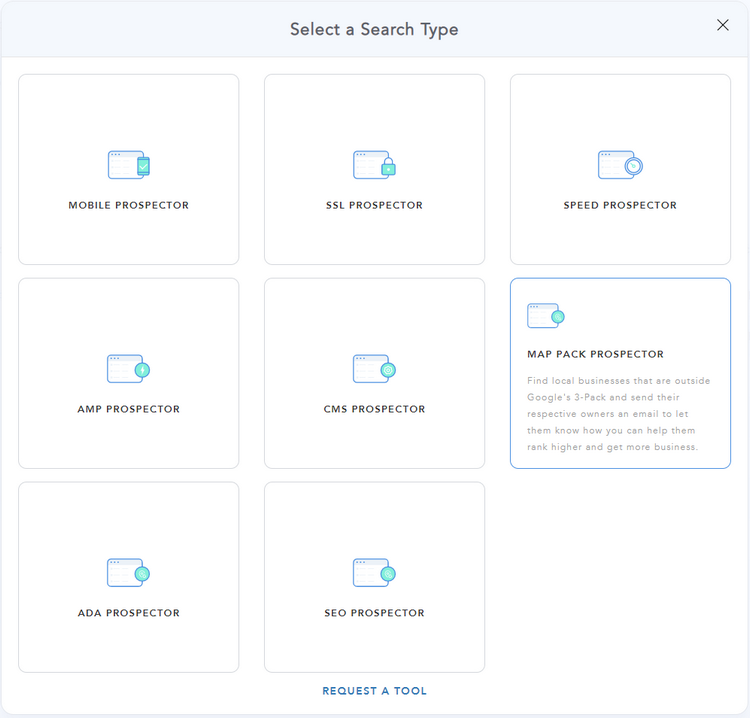 This tool helps you find:
Websites that don't rank well in Google
Businesses that are not in Google's Map Pack
Websites that are not secure
Websites that are too slow
Websites that are not ADA-compliant
Websites that don't use AMP
…so you can contact their respective owners and offer them your services.
You can do all of this directly in Advanced Prospector, or you can export the data and do it the way you want.
WordPress Plugin
Affiliate Link
You can now add your ClickBank affiliate ID in the SERPed.net WordPress plugin, so you earn a commission every time someone joins SERPed.net via this link.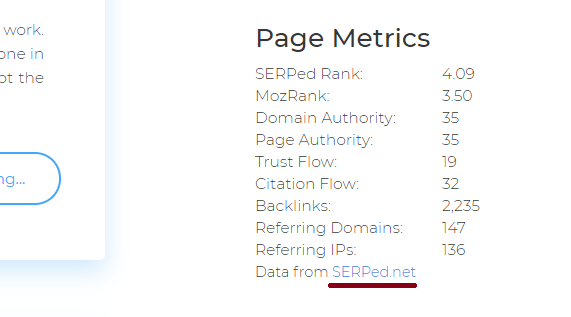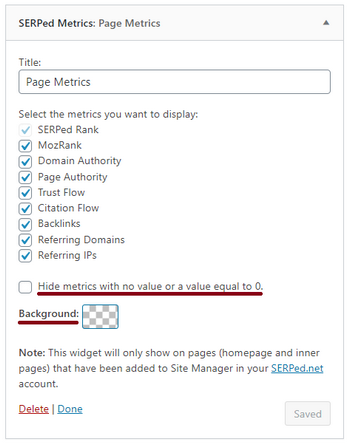 Hide Metrics
We also added an option to our widget for you to hide metrics with no value or a value equal to 0.
That way, you don't have to manually unselect these metrics if you don't want to show them.
Background Color
You can also change the background color of the widget, as you can see on the right.
Help Section
We created a brand-new help section where you will find plenty of frequently asked questions, help articles, video tutorials and more.
Go to https://help.serped.net/en/ to check it out…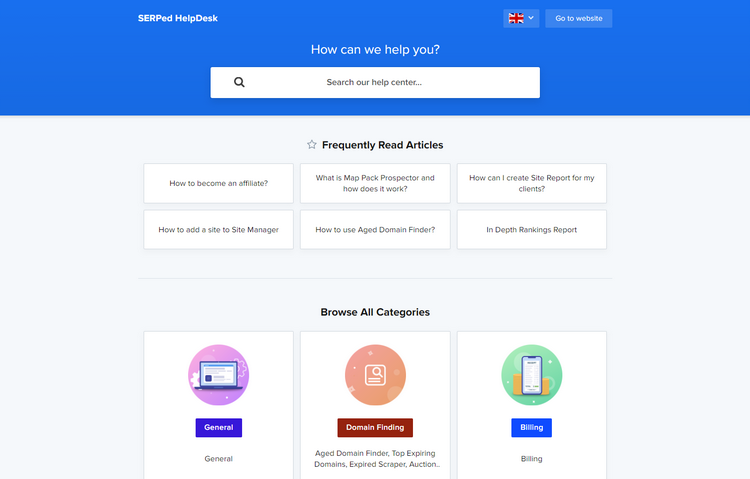 Whenever you have a question or would like to learn more on how to use a specific tool,  make sure you check out our help section.
➡️ Not a member yet? Click here to sign up now…
➡️ Already a member? Log in now and give these new features a try!
If you have any questions or feedback, don't hesitate to leave a comment below.
Remember you can also find us on Facebook, Twitter and LinkedIN.