We are thrilled to announce a series of new features and improvements to our SEO tools suite. Our team has been hard at work and we can't wait for you to see what's in store.
In this blog post, we'll dive into the details of what's new and how it will benefit you. Before we begin, here is our Fall 2022 update in case you missed it. 🍂
Backlinks Manager
Metrics Tracking
Backlinks Manager now tracks the metrics, backlinks and social signals of your backlinks, in addition to monitoring them.
The backlinks you add to Backlinks Manager are supposed to be your most important backlinks… so we figured you might be interested in knowing how their metrics, backlinks and social signals evolve over time.
All you need to do is to click on a metric, and a small modal window will open showing you an overtime graph, so you can see how this metric evolved over time. Same principle for backlinks and social signals.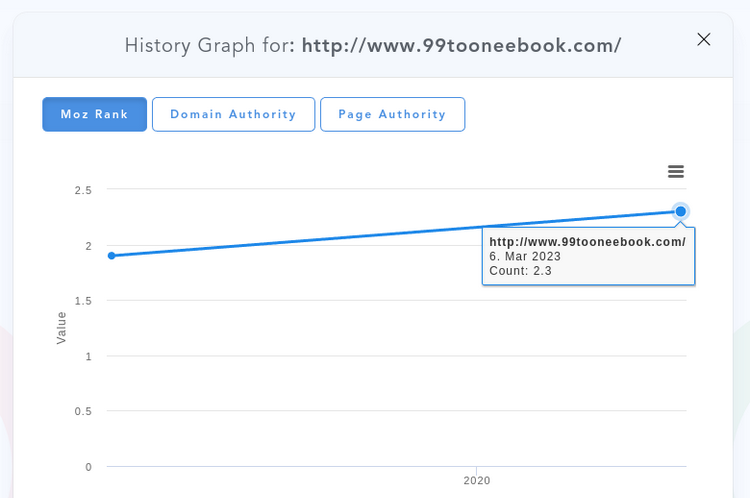 Rank Tracking
New "Import From" Options
You can now import keywords from Site Manager and Google Search Console in Local Tracker and Instant Check, as shown in the screenshot below: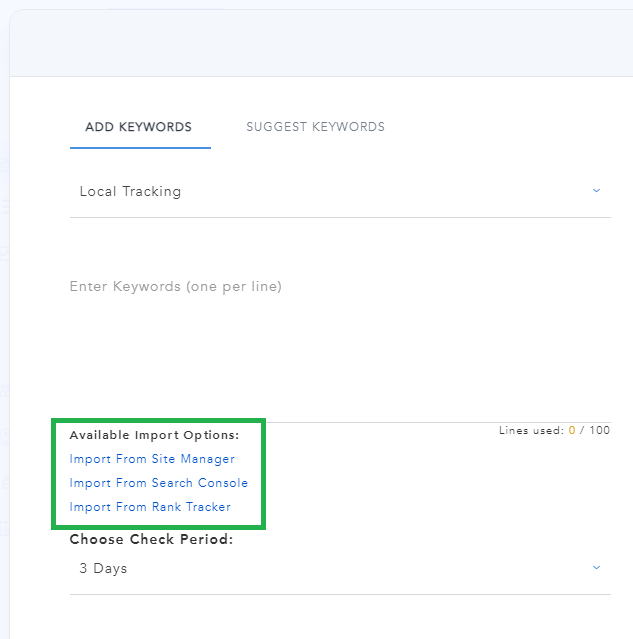 For example, if you previously added keywords to Site Manager and want to add them to Local Tracker, all you need to do is to select the site in question and click on the "Import From Site Manager" link.
Same principle if you want to import keywords from Google Search Console, but please note that you must first connect to Google Search Console, as shown below:

Citation Scanner & Competitor Citations
New "Create Task" Button
We added a "Create Task" button to both Citation Scanner and Competitor Citations, so you can easily create a task in your calendar, directly from the search results page.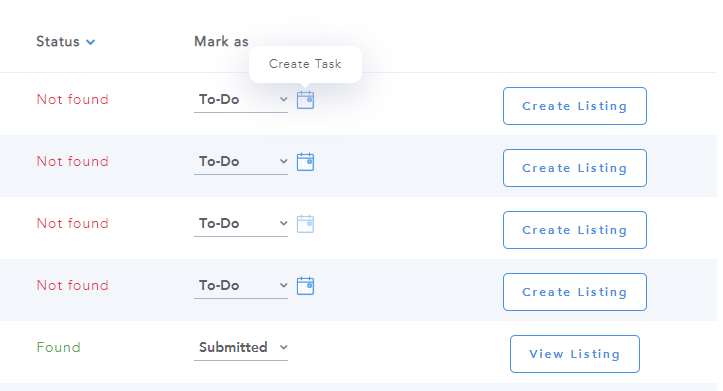 Imagine you found out that one of your clients doesn't have any listing on Yellow Pages, you could click on the "Create Task" button to add a task to your calendar, and assign it to yourself or a member of your team.
New Directories
We added new directories to both Citation Scanner and Competitor Citations, and more particularly in the "Any Category" and "IT" sections.
In other words: more citation opportunities for yourself and your clients!
Notifications & Alerts
Filter Notifications
The filter notifications you set up in Top Expiring Domains, Expired Scraper and Auction Master are now listed in the Notifications & Alerts section.

If you are not sure whether or not you set up filter notifications in those tools, all you need to do is go to Notifications & Alerts to find out.
More new features and improvements are coming soon. Stay tuned!
➡️ Not a member yet? Click here to sign up now…
➡️ Already a member? Log in now and give these new features a try!
If you have any questions or feedback, don't hesitate to leave a comment below.
Remember you can also find us on Facebook, Twitter and LinkedIN.